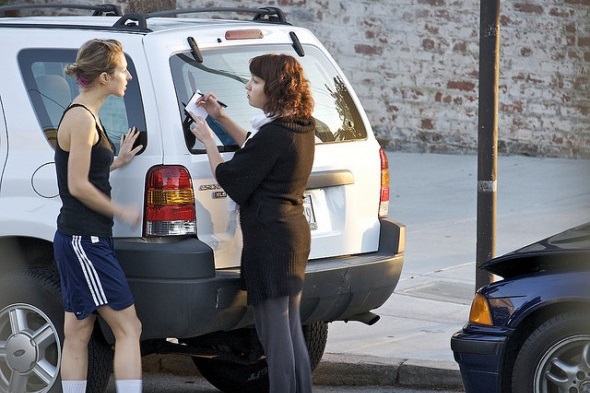 A car accident can happen in the blink of an eye, potentially causing serious injuries and leaving your vehicle worse for wear. While your insurance is designed to protect you against financial consequences that could break your budget, you could still end up on the hook for medical bills or car repairs if you're not careful. Planning for the aftermath of an accident before it happens may seem pessimistic but it's a smart way to protect yourself money-wise. Here's a look at what steps to take if you're involved in a collision.
1. Check for Injuries
The first thing you want to do when an accident happens is make sure everyone is okay. That includes any passengers who were riding in your vehicle and everyone in the other driver's car. If someone doesn't have any apparent physical injuries but they seem out it, call 911. An internal injury can potentially be life-threatening and waiting to get help could make the situation worse.
2. Notify the Police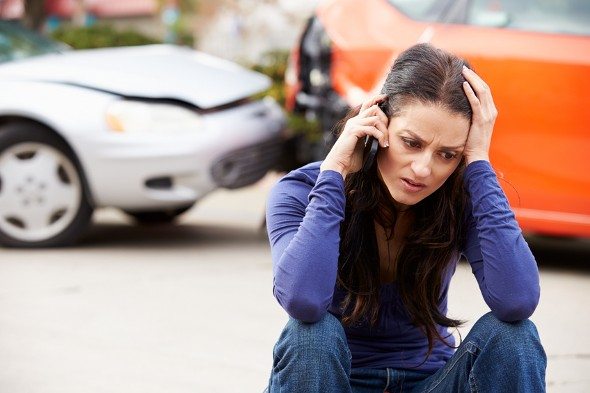 Even when an accident seems relatively minor, it's still a good idea to get the authorities involved. Depending on how serious the accident is, officers will come to the scene to fill out a report or you may be able to file one at your local precinct.
When you're completing the report, it's important to be as accurate as possible and include every detail you can remember. It's a good idea to get a copy of the report for your records, in case you end up in court later on.
3. Document the Accident
Unless you're seriously injured, you should try to document the accident as soon as it happens. Take pictures of all the cars involved, noting any damage and how they're positioned. You should also get some shots of the area, including traffic signs or signals, lane markings, trees and anything you believe may have contributed to the crash. Make note of where the accident occurred, the time of day, which direction you were going and how fast you were moving if possible.
4. Exchange Information
Even if the other driver tells you they don't want to get their insurance company involved, you should still make a point of exchanging the relevant information. Get their name, address and phone number as well as the name of their insurance company. Take note of the car's make, model and tag number and make sure they have all of your information. You'll also want to get the names and phone numbers of anyone who witnessed the accident.
5. Call Your Insurance Company
If it's possible, you'll want to call your insurance company while you're still at the scene of the accident. The person you talk to should be able to tell you what you need to do next to file a claim. They'll also tell you what kind of things you don't want to do, which would include admitting guilt or signing anything that hasn't been reviewed by your insurer first.
6. Keep an Accident Log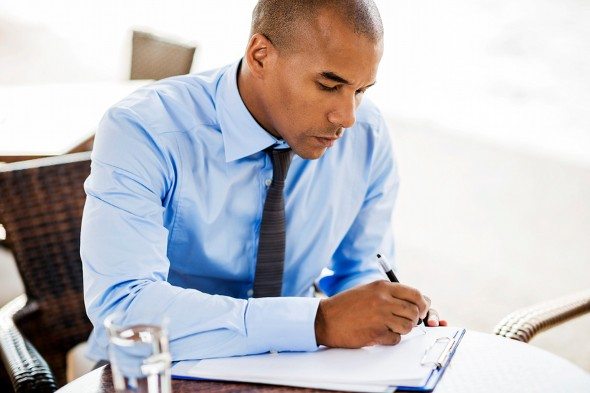 Once you've notified the insurance company and begin the claims process, you'll want to continue documenting everything that happens. If you were hurt, for example, it's a good idea to keep copies of your doctor's reports and medical bills.
It's also important to hang on to receipts for any car repairs you pay for out-of-pocket. If the other driver or their insurance company tries to contact you, it's a good idea to make a note of the call and politely refer them to the adjuster who's handling your claim.
7. Consider Hiring an Attorney
When a car accident occurs, it's up to the insurance companies to try and determine who's at fault and what each party is liable for financially. While it's usually in the best interests of both sides to settle, there are situations where one party may decide to take the dispute to court. You may want to speak with an experienced attorney if there's the possibility of a lawsuit following a car accident.
Bottom Line
Getting involved in a wreck can put a serious crimp in your day, not to mention the damage it can do to your wallet. The more prepared you are, the easier it is to handle the fallout from an unexpected accident.
Update: Looking for guidance in areas other than dealing with the aftermath of a car accident? SmartAsset can help. So many people reached out to us looking for tax and long-term financial planning help, we started our own matching service to help you find a financial advisor. The SmartAdvisor matching tool can help you find a person to work with to meet your needs. First you'll answer a series of questions about your situation and goals. Then the program will narrow down your options from thousands of advisors to up to three registered investment advisors who suit your needs. You can then read their profiles to learn more about them, interview them on the phone or in person and choose who to work with in the future. This allows you to find a good fit while the program does much of the hard work for you.
Photo credit: Ramon Burgos y Ruiz, ©iStock.com/Cathy Yeulet, ©iStock.com/skynesher