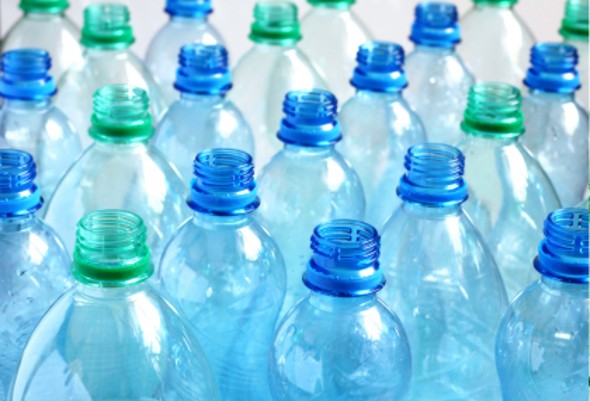 Keeping your budget in check is mostly a matter of having a plan for spending and the willpower to stick to it. Resisting the urge to blow thousands of dollars on a new wardrobe or that dream vacation can keep you out of the red but sometimes it's the smaller things that add up to a big drain on your wallet. If you're on the lookout for ways to save, take a look at these things that may be costing you more than you think.
Need help setting a budget? Check out our budget calculator.
1. Insurance Spending
Having the right kind and amount of insurance to protect your health, home and property is important but there's a good chance you may be paying for coverage you don't need. If you're spending money each month for things like cellphone insurance, credit card protection or extended warranties, you might want to reconsider whether they're worth the cost.
Cellphone insurance, for example, costs anywhere from $5 to $10 a month and you usually have to pay a deductible of $50 to $100 to replace the phone if you have to make a claim. If you have a two-year contract and never use the insurance, you're spending a couple hundred bucks for nothing. The same is true for those extended warranties retailers always try to push on you, which usually run out before you ever need to use them.
6 Insurance Policies You're Wasting Money On
2. Cable TV Spending
Paying several hundred dollars a month for premium cable TV or satellite service really doesn't make sense, especially if you only watch a handful of shows. Even if you just go down to the basic package, it can still run you $50 or $60 a month. Cutting the cord and opting for inexpensive streaming services like Netflix or Hulu instead may mean sacrificing some variety but it's a smart move if you want to hang on to more of your cash each month.
3. Medication Spending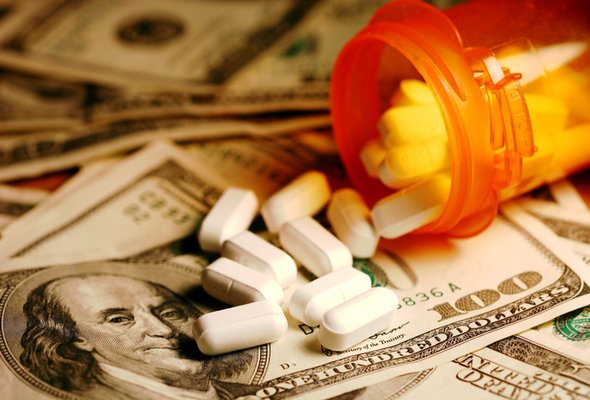 If you regularly buy prescription drugs and over-the-counter medications, you're probably spending more for these items than you have to if you only purchase the name brand. Generic drugs can be cheaper by up to 40% and they're subject to the same level of FDA approval as the more recognizable brands. The active ingredients and strength are the same; the only difference you'll see is in the packaging and the price.
4. Household Product Spending
One of the biggest budget busters is household products, like cleaning supplies and paper goods. Brand names always cost more than their generic counterparts and switching out just one or two of the things you buy can make a big difference to your bottom line. An even better way to save is to learn how to make cleaning products yourself using basic items you already have at home. Things like baking soda, vinegar, bleach and water can help keep your house sparkly clean and they're fairly inexpensive.
5. Bottled Water Spending
Buying bottled water is convenient but it's far from cost-effective. According to the National Resources Defense Council, the bottled water industry generates about $4 billion in sales each year. According to NRDC estimates, Americans spend up to 10,000 times more for a gallon of bottled water than they do for a gallon of tap water. Even if you buy just one $5 case of bottled water each week, that's still close to $300 a year you're spending. Switching to a filtered water pitcher and a reusable bottle is much better for both your budget and the environment.
6. Food Spending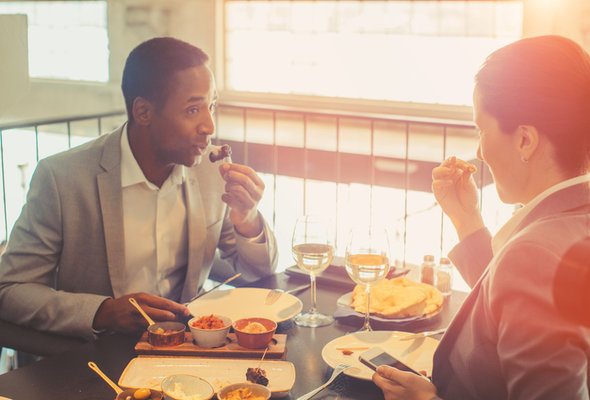 When food costs are your budget's Achilles' heel, it's most likely a lack of planning that's causing the problem. If you're eating out several times a week or you only buy pricey convenience foods because you're pressed for time, overspending is practically guaranteed. Creating a weekly or monthly meal plan takes the guesswork out of deciding what to cook for dinner and it's less taxing on your wallet. Sticking to inexpensive staples like rice and pasta, buying fresh foods and avoiding junk items can help you pare down your grocery bill and you may even see a difference in your health.
Bottom Line
If it's been awhile since you've gone over your expenses, it's time to take a closer look. You may be surprised at how much money you can save once you start zeroing in on areas where you're spending unnecessarily.
Photo Credit: flickr, ©iStock.com/spxChrome, ©iStock.com/StudioThreeDots