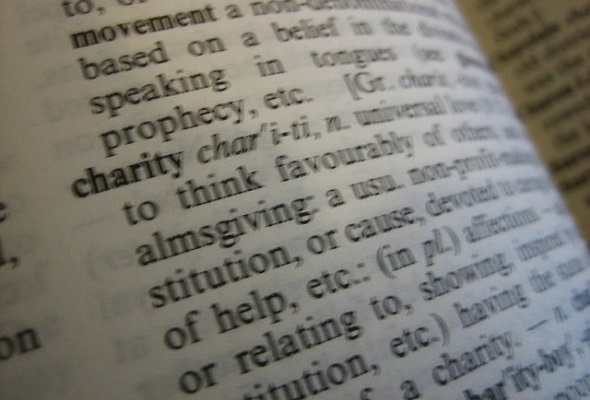 It's that time of year when people are encouraged to give back to those who are less fortunate. When you're on a shoestring budget, giving even a little can seem like a stretch. But there are plenty of ways to give to charity that don't cost a thing.
Find out now: How much life insurance do I need?
If you're ready to get into the giving spirit but you're short on cash, here are a few ways you can make a contribution without breaking the bank.
1. Volunteer
Whether you do it once a month or just once a year, volunteering is a great way to help out in your community. You can volunteer on your own or make it a group effort by getting your friends and family members involved. Food pantries, soup kitchens, animal shelters and nursing homes are just a few places that are always in need of some extra helping hands.
If you're not sure where you can volunteer, check out sites like VolunteerMatch and Idealist for opportunities to help out in your area. If you're looking to give back on a global scale but you want to stay close to home, the United Nations Online Volunteering Service lets you search for virtual volunteer opportunities by task, development topic or world region.
Related Article: How I'm Donating This Year… and It Won't Cost Me a Cent
2. Clean Out Your Closet
Another easy, no-cost way to give to charity is to pass along any clothing, furniture or other items you no longer need to someone who can use them. Goodwill and the Salvation Army are two of the most visible organizations that accept donations of clothing, books, furniture and other household goods. If you don't have one nearby, you can check with local churches, homeless shelters or women's shelters to see if they accept donations.
Some charities will even accept donations of cars, motorcycles, boats and RVs. For example, Habitat for Humanity sponsors the Cars for Homes Program, which uses the proceeds from the sale of donated vehicles to build and rehabilitate homes for needy families. Just keep in mind that if you're planning to report the items you donate on your taxes, you'll need to follow the IRS rules for claiming a deduction.
Find out now: How Much Do I Need to Save For Retirement?
3. Surf the Web
The Internet is making it easier than ever to give to charity from the comfort of your home or on the go. Tab for a Cause is a web browser extension that's compatible with both Chrome and Firefox. Every time you open a new tab in either browser, the site's sponsors make a donation to one of seven charities, including Human Rights Watch and Save the Children.
Ripple lets you support numerous causes around the world just by clicking on sponsor's ad. GoodSearch lets you give back when you're browsing the Web. Browse for a Cause is another Firefox add-on that donates money to charity on your behalf when you shop online. If you've got a few extra minutes, you can feed the hungry by answering simple vocabulary questions through Free Rice.
4. Give of Yourself
While donations of money or goods keep a charity going, there are others that rely on individuals who are willing to give a little something extra. If you're looking to make a more direct impact on someone's life, you might consider donating your blood, plasma or even your hair.
The Red Cross is always in need of donations of blood and it's relatively easy to find a blood drive or donation site in your area. You can also donate plasma and platelets or make a double red blood cell donation. Visit the Red Cross website or your local donation center to read up on the guidelines for donation.
Locks of Love uses your donated hair to make wigs and other hairpieces for children suffering from alopecia and certain other medical conditions. Be sure that you read over the guidelines for donating hair carefully before you get out the scissors.
5. Cash In Your Credit Card Rewards
If you regularly use a rewards credit card to pay for things, you can use the points or cash back you earn to make a donation to your favorite charity. Discover and Capital One are just two credit card issuers that feature rewards cards that can be linked to charitable giving. Depending on the type of card you use, you can set up a one-time or recurring donation to the charity of your choice. Some credit card companies will even give you a bonus if you use your card to make a cash donation.
Giving back doesn't mean you have to spend a lot of money. Sometimes, all it takes is a little bit of time and creativity to make a big difference.
Related Article: The 50 Worst Charities in America- How to Keep from Being Scammed
Photo Credit: HowardLake