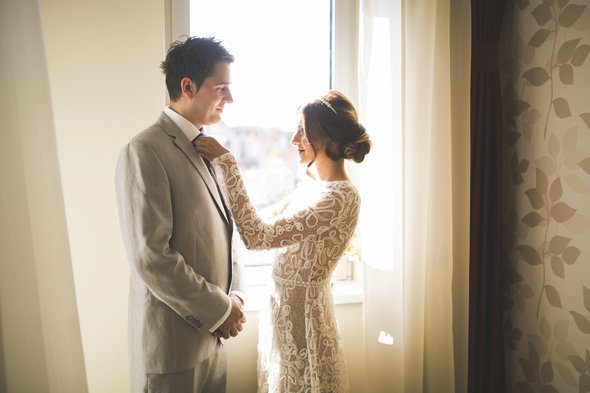 If you dream of a big wedding you better be prepared to give your checkbook a workout. On average, couples can expect to pay close to $29,000 (some resorting to wedding loans) to get hitched. Even if you're planning a smaller-scale ceremony you could still end up shelling out some serious cash if you're not paying attention. If you'll be tying the knot this year, here are some tips for making sure your wedded bliss doesn't come with an oversized price tag.
Find out now: How does my 401(k) work?
1. Skip the High-Priced Venue
Renting out a banquet hall for your ceremony or reception can easily eat up a huge chunk of your wedding budget. When you're trying to pick a venue, consider all the options to see which offers the most savings. Some of the venues you could choose from may include your church, a local park or the beach. If you or your parents have a huge backyard, it may be perfect for an outdoor wedding. Just remember to shop around for the best deal if you're planning to rent tables, chairs or a tent for your guests.
2. Tap Friends and Family for Help
Before you spend several thousand dollars on a professional photographer or a high-end pastry chef, consider asking your friends and family members if they have any special skills they could contribute to the wedding. Chances are, you know someone who's great with a camera or is an expert at whipping up sugary confections. Hiring friends and family to pitch in is a great way to maximize the resources you already have available without putting a strain on your finances. Just make sure you are clear about the transaction – maybe you will pay them a small fee or if they offer to do it for free, tell them you will consider it their gift so they know you don't expect anything else.
3. Keep the Menu Simple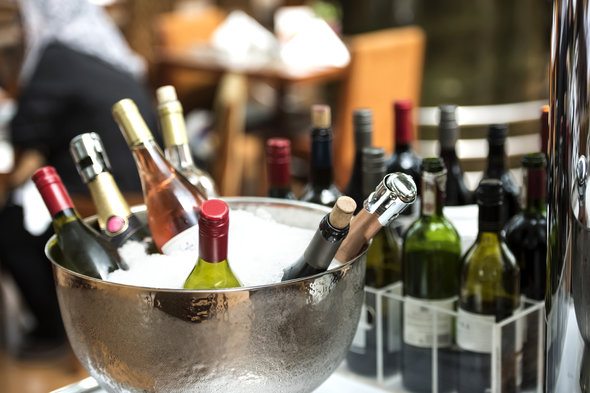 If you've got a lengthy guest list keeping food costs down can be a challenge. Whether you're going with a buffet or a plated meal, the key is to keep things as simple as possible. For example, limiting the number of items on a buffet keeps more money in your pocket and it minimizes the amount of food that goes to waste. If you're planning a sit-down meal, serving sandwiches or hors d'oeuvres instead of a heavy dinner can keep your wallet from feeling the strain.
You also need to think about whether you plan to serve alcohol at the reception. An open bar tends to be attractive to guests but it can do serious damage to your bottom line. If you do decide to serve alcohol, limiting your selections to beer and wine and buying in bulk can help keep the costs (and the guests!) under control.
4. Opt for Something Borrowed
Instead of forking over money for decorations, lighting, tablecloths and serving dishes ask around to see if you can borrow any of these items from friends and family. If you're willing to get a little creative, you can pull together the perfect wedding look without having to spend a dime. For example, those old Mason jars collecting dust in your mom's garage could be perfect for some DIY centerpieces.
If spending big bucks on a wedding gown isn't in your budget, renting the perfect dress may be a more affordable option. Rent The Runway has a complete wedding boutique online where brides-to-be can find gowns, veils and jewelry for significantly less than what it would cost to buy. If you want to deck out your bridesmaids for less, Little Borrowed Dress offers a variety of styles to choose from that won't bust your budget.
5. Ditch the Florist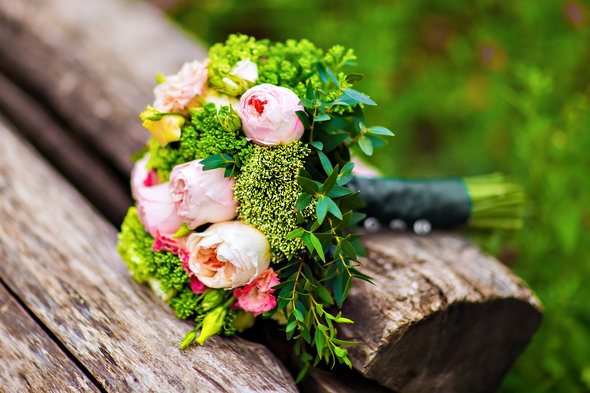 Fresh flowers are a must-have for most weddings but that doesn't mean you have to cough up thousands of dollars to pay for them. Buying flowers from your local grocery store and arranging them yourself can save you big bucks compared to hiring a florist. Choose flowers that are currently in season and pick bigger blossoms so you don't need as many stems. If you're looking for something a little unconventional, you could opt for flowering branches instead. Dogwood or cherry blossoms are good choices and if you're lucky, you might be able to find them in your own backyard.
Trimming your wedding budget involves looking for some creative ways to save but it doesn't mean you have to sacrifice your vision for the big day. Implementing these cash-saving strategies can eliminate some of the financial hassle of saying "I Do".
Photo credits: ©iStock.com/freemixer, ©iStock.com/ShotShare, ©iStock.com/satura86