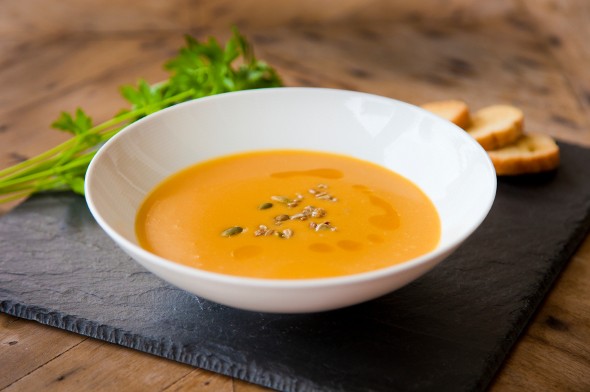 At the first hint of a fall chill in the air, many people's thoughts turn to school supplies, sweaters and Pumpkin Spice Lattes. The time between Labor Day and Thanksgiving is precious, especially if you live somewhere you can see fall colors. Here are our tips on how to bring the bounty of fall produce into five delicious, frugal recipes that are easy to make and customize.
Find out now: How much do I need to save for retirement?
These recipes all start with some of the seasonal produce that's at its best in fall. That means squash, sweet potatoes, pumpkin, kale, cabbage, Brussels sprouts, cauliflower, apples, pears and beets. Say goodbye to corn, tomatoes, peaches and watermelon and get ready to welcome fall's bounty.
1. Butternut Squash Soup
Fall pumpkins get lots of love, but butternut squash has a more dense flavor and texture, which makes it a favorite for soups. Buy a big butternut squash, cut it and and roast it with salt and oil. Make it into a soup by combining it with the broth of your choice and some sauteed onions and garlic. Leave it chunky or make it smooth with a blender, food processor or immersion blender. For seasoning, you could go the bay leaf and black pepper route, or take it in an Asian direction with ginger and a chili pepper.
2. Cabbage-Beet Slaw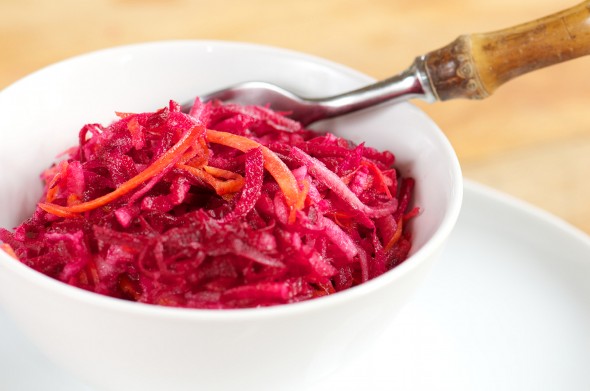 A cabbage-beet slaw is a great way to get your veggies after summer's crops of lettuces have left the farmer's markets. Shredded red cabbage and beets combine in a dish that makes it easy to "eat your colors," which nutritionists say is an easy way to make sure you're getting diverse nutrients. Plus, they're inexpensive! You could season your slaw with olive oil, red wine vinegar, salt and caraway seeds, or make an Asian-style sauce with vegetable oil, ginger, scallions, soy sauce and rice vinegar.
3. Cauliflower Pasta
Cauliflower is an inexpensive vegetable that is great in a side dish but can transform into a frugal main course when combined with pasta. Sauteed garlic, olive oil, salt and small pieces of cauliflower will turn golden and caramelize. Toss them with pasta (bonus points for whole wheat). You can stop there or add parsley, capers or golden raisins, depending on your taste and budget.
4. Baked Apples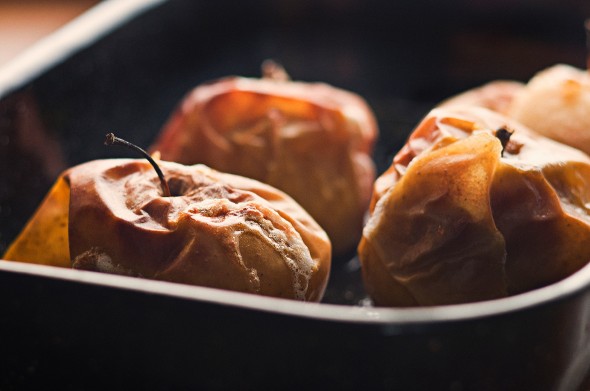 A trip to an orchard for some apple picking is a favorite fall activity for many Americans. This year, why not try something a little different and make baked apples for dessert? Take out the core and fill it with a little butter, sugar and cinnamon before baking until soft. It's faster, cheaper and healthier than baking a whole pie. And with the money you save you can put a little extra in your retirement account.
5. Sweet Potato Fries
Sweet potatoes are both cheap and nutritious. By now you may already be opting for sweet potato fries over regular fries when you're out at a restaurant. Making your own sweet potato fries lets you control the amount of fat and salt, which means you can make a healthier version than you'd get in a restaurant. Simply cut the sweet potatoes into sticks and arrange on a cookie sheet so that each fry can "breathe." That will help them crisp up and prevent the dreaded soggy fry. For classic seasoning, toss with olive oil and salt. Like your fries spicy? Add some cayenne pepper. Roast in a preheated oven until they're golden and crispy. Enjoy!
Check out our free tax calculator.
Bottom Line
Sticking with seasonal fruits and vegetables is always a good way to save money on groceries without compromising on flavor or nutrition. If you stay away from pricier autumn items like cranberries and kale you can still enjoy delicious fall recipes that bring the season's best to your table. Happy cooking!
Photo credit: © iStock/manuahi, © iStock/PoppyB © iStock/SmiljkaB