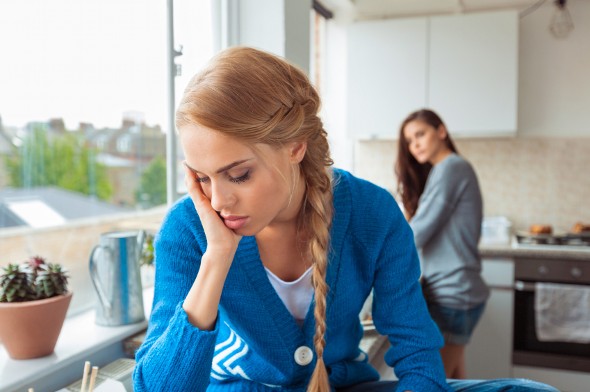 Having another person move in gives you a lot to look forward to. Besides companionship, communal living can be a great way for you to boost your savings. Instead of spending most of your paycheck on bills and household expenses, you now have someone to split the burden with. Before your new roommate gets comfortable, there are a number of topics you'll need to discuss.
Find out now: How much do I need to save for retirement?
1. What Will You Need to Pay for?
It's important to figure out what kinds of costs you'll have to cover. Some of them – like rent and utility payments – are obviously mandatory. You'll risk getting kicked out if your landlord doesn't get his check and you can't avoid paying for electricity unless you plan to do everything by candlelight.
Other expenses are more negotiable. Is cable a necessity if both of you have Netflix and Hulu accounts? Should you buy renters insurance?
Agreeing on how much money to spend on your apartment may not be easy, especially if you and your roommate have different priorities. You may be saving up for retirement while she may insist you chip in and buy new furniture. In the end, you can compromise or let your roommate pay for the items she wants on her own.
2. How Will You Share Energy and Resources?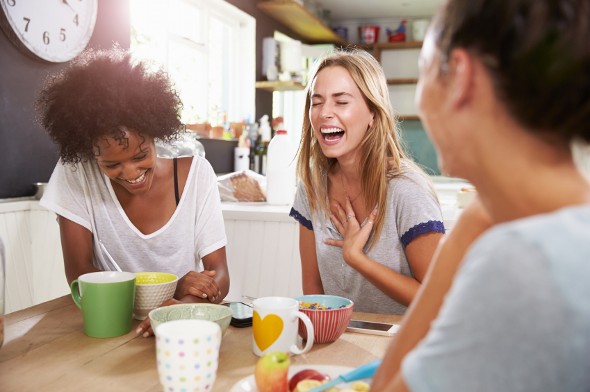 In addition to deciding which expenses to pay for, you'll need to talk about how you're going to share things like electricity and food. If you often leave the air conditioning running all day, your roommate's not going to be happy when the bill arrives. You might complain if you've bought the paper towels for the fifth week in a row and she could get angry if you keep drinking all her orange juice.
It's best to have a heart to heart regarding what's okay and what's not. No one wants to get stuck paying more than their fair share. When it comes to food, you may be better off buying groceries separately to remove that issue as a source of conflict.
Related Article: 4 Financial Tips for Living With a Roommate
3. How Will You Divide the Costs?
Bills can be split evenly between you and your new roommate. But other costs can be trickier to divide. You could try implementing a system where you rotate the purchasing of household expenses from month to month.
It might also be a good idea to think about how you'll pay for damages in the event that there's an accident or an emergency in the future.
4. When Are the Bills Due?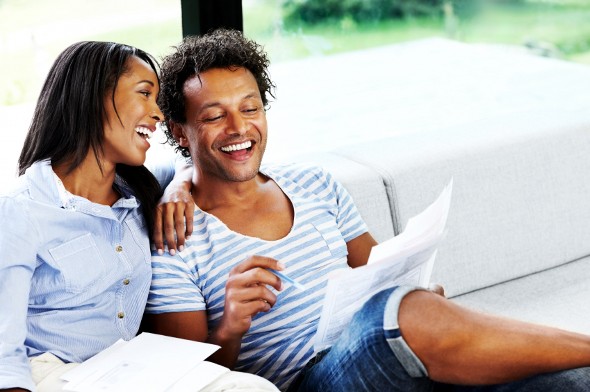 If you've been renting the same space for a while, you know when certain bills need to be paid. Your new roommate does not. You can't assume that he knows that the Internet payment is due on the 19th of every month or that the water bill must be paid by the 27th.
You'll need to communicate these things as soon as possible, particularly if your roommate is preparing to put one of the bills in his name. He may need a friendly reminder about upcoming deadlines or you may have to write the due dates on a Post-it note so he doesn't forget them.
Check out our rent vs buy calculator.
5. What If Someone Moves Before the Lease Ends?
Sometimes living arrangements don't work out. Your roommate may need to move out to be closer to a new job. Or you might want to move in with your boyfriend. Before any of this happens, it's wise to have a plan in place in case someone has to break the lease agreement.
You may need permission if you choose to sublet your apartment. If your landlord isn't the most flexible person in the world, you may be forced to stick it out until the lease's term officially ends.
Bottom Line
Sitting down with a friend or a stranger to talk about personal finances may be awkward, but it's a necessary conversation to have. Addressing your concerns in the early stages of the roommate relationship is a great way to make sure you're on the same page. And it can help cut down on some of the seemingly inevitable drama.
Photo credit: ©iStock.com/Izabela Habur, ©iStock.com/monkeybusinessimages, ©iStock.com/Dean Mitchell