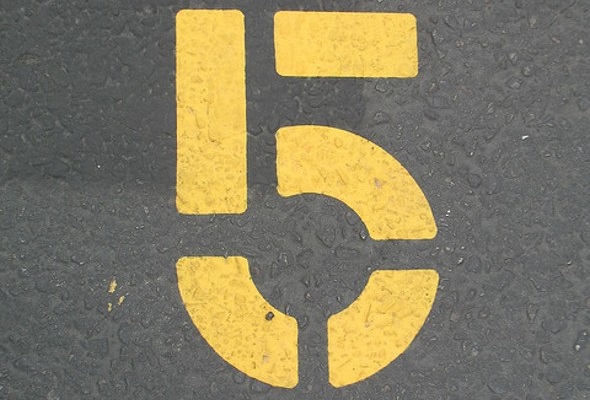 By Ankita Dewan
Nolan Key Bushnell, American engineer, entrepreneur, and founder of Atari Inc., once said, "The true entrepreneur is a doer, not a dreamer." Well, if you're ready to take Mr. Bushnell's advice and turn your entrepreneurial ideas into reality, you'll have to spend time planning your financial agenda before getting started. Here's some finance tips to help you along in your endeavors.
Find out more about startup economics
Before you do anything, save!
It can't be said enough. As an entrepreneur, you're obviously expecting to cut some financial costs. However, before you even reach that point, create a safety net for yourself. If you plan on starting your business in six months, spend the next six months working and saving. It'll pay off (literally) and you will eliminate a lot of stress that many people face when they're in the beginning stages of starting their own business.
This means cutting every day costs, such as skipping out on expensive dinners and going out for happy hours. While your social life may suffer a little bit, you won't feel broke as many people do when they start their own business. Another benefit: you'll probably end up spending more time working on your business plan since you'll have more time to yourself!
Find an affordable place to live and work
This is not the time to move into a swanky apartment in an expensive city, nor is it the time to rent an expensive office space just because it's in a hustling and bustling part of the city. Choose a modest home and consider using it as an office, too. While it may not be the most glamorous option, you'll thank yourself in a few years as you're riding the elevator up to your luxurious office–located on the 26th floor.
Do your research
This sounds obvious, but really. Go through all of the specifics: What makes your business stand out from others? Who is your target audience? Who are you looking to invest in your business? How much money can you expect to make in the first six months? Instead of sitting on your laptop and googling your life away, talk to people. Ask friends and family how they feel about whatever it is you plan to create or sell. You can even conduct surveys to your target audience if there's a way to do it. When it comes to investors, approach people who are likely to have a personal investment in your business. It's more likely that they will believe in your ideas and support you–before you make the money. If you create a list of expectations for the next few months, you won't be caught off guard and discouraged by any obstacles. Being prepared will keep you mentally focused and sane.
Turn to people you know
If you have a decent employment history, it's very likely you've met some people who can help you grow your new business plan. Considering the economic climate, some of the people you know may even be laid off or looking for a new job due to pay cuts. Think about your social and professional network as you search for investors and partners. While including your family could be a bit dicey, don't hesitate to offer some work to a trustworthy family member. Make sure to specify job details and pay details, so they have a clear picture of what to expect.
Be patient and positive
Keep an open mind and don't let any insecurities get the best of you. Remember Mr. Bushnell and his definition of a real entrepreneur? The reason many people spend time dreaming instead of doing is because they're afraid of failure. It's important to recognize that success does not happen overnight. It's also important to recognize that not every business venture is designed for success. Pay extra attention to your business every time you see changes, whether they are positive or negative. Analyze why things are up or down so you can tweak what needs to be tweaked and continue with what's working. Basically, pay attention to every detail, and accept your failures by trying to fix them. Your attitude has a huge influence on your success, so stay motivated!
Article written by: Ankita Dewan
Photo Credit: squidish