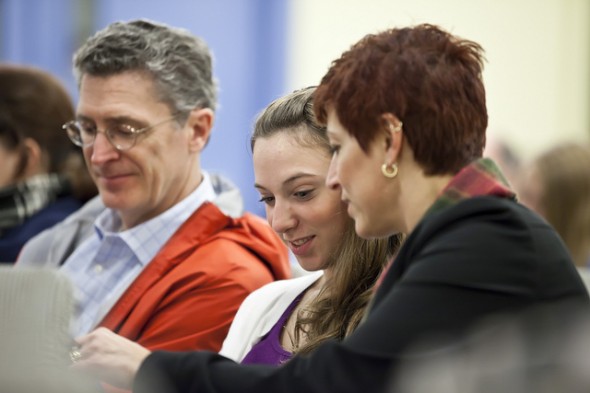 In today's job market, a college degree is considered a must-have but the rising cost of tuition is making it more difficult than ever to afford higher education. Student loan debt in the U.S. currently tops $1 trillion, leaving young grads with a nasty case of sticker shock once they leave college behind. For parents who are looking to ease some of the burden, saving early and often is the best way to financially prepare. If you're planning on footing the bill for some or all of your child's education costs, you need to avoid these costly college planning mistakes.
Related: How Much Will It Cost to Go to School?
1. Choosing the Wrong Savings Vehicle
Where you stash your child's college fund plays a big part in how much you'll have when it's time to start writing those tuition checks. Parking the money in a traditional savings account may seem like the safest bet but it could actually cost you in terms of the growth you could be missing out on. Rather than leaving the money in the bank parents should consider contributing to a 529 savings plan instead.
Every state offers at least one 529 savings plan option and some offer more than one. You don't have to live in a particular state to enroll in the plan and you may even be able to get a tax break for contributing. When it's time to take the money out, you won't pay any taxes on distributions as long as it's used for qualified education expenses. Typically, you'll have a variety of investments to choose from which makes it easy to find one that fits your risk level.
How to Give Money to Students and Avoid Gift Tax
2. Underestimating College Costs
One of the biggest errors parents and students make is not being realistic about how much college will actually cost. According to College Board, the average cost of tuition and fees for the 2013-14 school year was $30,094 for students enrolled at private colleges and universities. State residents paid $8,893 for tuition at public colleges while out-of-state residents forked over $22,203. If your son or daughter is just heading off to kindergarten, you can expect to pay substantially more by the time they graduate high school.
Historically, inflation increases by 2% each year. Tuition rates, however, tend to grow at a much faster rate, usually around 5 to 6% annually. When you're calculating up how much you'll need to save each year to cover your child's education expenses, you need to make sure you're taking that into consideration.
3. Robbing Your Retirement
If you've fallen behind on your college planning and savings efforts it may seem tempting to dip into your retirement to make up the difference but this is one of the biggest mistakes you can make. Even if you're relatively young and are able to replace what you take out you'll still be missing out on any potential growth you would have enjoyed if you had left the money alone.
Related: How Much Do I Need to Save for Retirement?
Raiding your retirement account can also have some potentially negative tax consequences. For instance, if you decide to take out a loan from your 401(k), you could get hit with a major penalty if you're not able to repay the money. Many employers require you to repay a 401(k) loan in full if you leave your job and if you don't have the cash, the loan becomes a taxable distribution. You're better off looking into scholarships, grants and student loans before you start pecking away at your nest egg.
4. Overlooking Education Tax Breaks
The IRS offers a number of tax benefits to parents who are helping to cover the cost of their child's college expenses. If you're not taking advantage of the different credits and deductions that are available you could end up paying more in taxes than you need to. The American Opportunity Credit, for example, is good for up to $2,500 per student when you're paying qualified education expenses for a four-year degree. If you're helping your student out while they earn their graduate degree, you may be eligible for the $2,000 Lifetime Learning Credit. If you qualify for the tuition and fees deduction, it can reduce your taxable income by up to $4,000 for 2014.
The IRS has specific rules about who can claim the different education credits and the tuition and fees deduction. Generally, your eligibility is based on your income, filing status and what the money you paid was used for. Just keep in mind that you won't be able to claim more than one credit or deduction for the same expenses in the same tax year.
5 Tax Breaks Parents Can't Afford to Overlook
5. Forgetting About Fees
While there are plenty of good reasons to invest in a 529, the fees associated with these types of savings plans can take a big bite out of your returns. Depending on the plan you're enrolled in, you could be paying as much as 4 to 5% in commission, which could cost you thousands of dollars in the long run.
Before you sign up for any state's 529 plan, you should take the time to carefully read over the prospectus so you know exactly what you're paying for. Getting a full rundown of the fees ahead of time gives you an idea of whether it's worth it to contribute to the plan.
The Bottom Line
If you've been making any of these college planning mistakes it's not too late to turn your savings strategy around. Having your child leave the nest can be emotionally stressful but it doesn't have to take a toll on your finances if you know what to expect.
Photo Credit: flickr