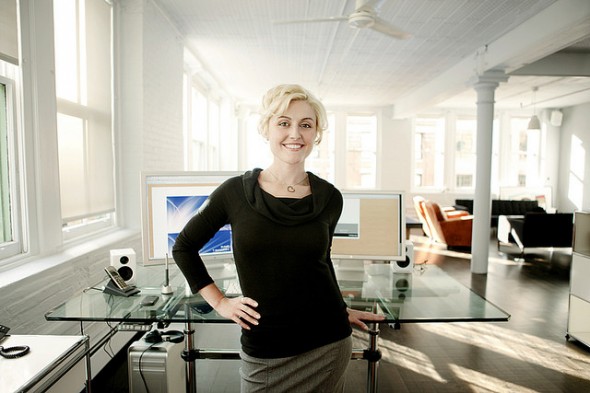 If you're an owner of a small business, (as I am) you know that marketing is usually the last thing you're able to afford. That said, without some marketing, the majority of businesses are doomed to fail. There are several cheap and simple marketing tips literally anyone can use. Small budgets (or even no budgets) can still produce targeted efforts and great results. Whether you work for a non-profit or a small business just starting out, all four of these easy marketing steps can be utilized for big results.
Find out now: How much do I need to save for retirement?
Find Your Identity
Hands down the most important thing to a business when you're first starting out is building awareness. If the customer doesn't know you exist, it's pretty hard to generate business.
I recently started a jewelry retail business with my husband in downtown Albuquerque, New Mexico. Having a million dollar budget for marketing would have been nice. We didn't have that but thankfully, I live and breathe marketing for my day job. I already knew a lot of the cheap tricks to help build our brand.
This is not unique to us. You don't have to have a lot of money to start building your brand. Once the cash flow starts, then you can put more back into your marketing efforts.
The Power of Social Media
We've all heard it ad-nauseum: we must use social media for free marketing. And yes, I do realize that it takes time and you can definitely put a dollar amount on your time. But there is really nothing else that exists to help out small businesses with free marketing like social media.
Even if you don't have a website, you need to have a Facebook page. Really rely on your friends, family and colleagues to help spread the word. That's really all social media is about, spreading the word. It's a tool that can be very powerful, but you've got to harness it and devote the time to make it work for you.
Email Marketing Isn't Dead
Regardless of what some might say, email marketing is still very important, and can help reach out to new and existing customers. When you're first starting out, using email marketing may not generate a lot of new customers, but it will definitely help retain existing ones.
Services like Mail Chimp allow you to create a free account with a limit of 12,000 email addresses. You won't get all of the fancy features Mail Chimp offers, but you'll get the basic services and it will manage all of your email newsletters and contacts for you.
Again, email marketing is a great way to virtually spread your message and product. Make sure that what you send out is good content that you're customers want to receive, and it can really work well for you.
Partner With Other Businesses
Trying to make a go of it alone is always harder than forming a team. Find out if there are merchants groups or associations that you can tap into for a more powerful marketing message. Oftentimes, merchants groups will hold events to attract more customers or even a social mixer. Get in on these, because they are a way to help get your name and face out there. Building a strong brand and business is largely about networking and building partnerships where you can.
Creating a marketing plan from nothing can be daunting, but it's not impossible. Any one of these cheap and simple tips can help build a customer base, and help retain returning customers as well.
Photo Credit: Cavan Images