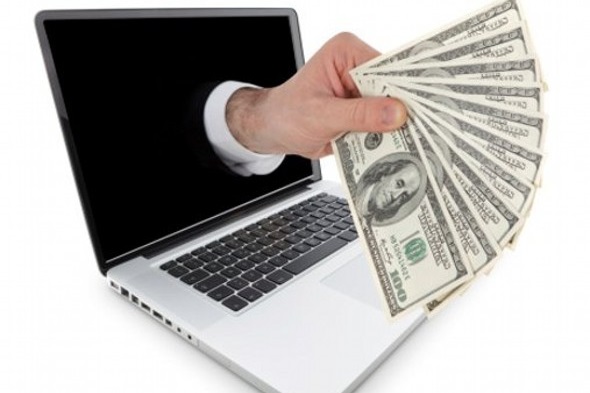 These days it seems like everyone's got a blog and it's relatively easy to carve out your own little section of real estate on the internet. Setting one up usually doesn't require a large investment of time or cash but you can expect to work a lot harder if you want to convert it into a money-making machine. If you've got a blog that seems to be going nowhere, here's a look at what might be holding you back and how to turn things around.
Top Ten Travel Careers: Getting Paid to See the World
1. You don't have a niche.
The blogging world is divided up into lots of different sections: there are mommy bloggers, career bloggers, finance bloggers, lifestyle bloggers, the list goes on and on. Each of these labels describes a different niche, which is simply a specialty area that the majority of your blog content is focused on. If you don't have one, there's a good chance that your site will continue to go unnoticed.
Figuring out what your niche is may be as simple as taking stock of what your interests are or evaluating what areas you have the most knowledge or experience in. Certain niches tend to be more profitable than others but ideally, you should choose something that can hold your interest and has the potential to make money. If you're blogging about something you don't really care about just to make a buck, it's almost guaranteed that you'll get burned out at some point.
2. Blog traffic is nonexistent.
There's nothing worse than spending hours on what you think is a well-written, engaging post only to have it go unnoticed. If you're hearing the sound of crickets in the background every time you update your blog, it's probably because your site's visibility is the problem. The first thing you need to do is figure out how to make it easier for readers to find you.
Optimizing the content on your blog for searchability can be a confusing concept for newbies but it's really not that difficult. In the simplest terms, you want to make sure that your posts include keywords that your target audience is likely to search for. By being as specific as possible, you can significantly improve your blog's ranking in search engines.
Linking to other blogs or websites and commenting on blogs in the same niche are other ways to get your posts noticed. Guest posting on other sites is also an effective method for getting your blog's name out there but you want to make sure you're choosing blogs that have an audience similar to the one you're trying to attract.
You should also be proactive about promoting your posts through the different social media networks. Twitter, Facebook, LinkedIn, Reddit and StumbleUpon are just a few of the sites you can use to spread the word. Social media is great for interacting with other bloggers and readers and you'll be surprised at how quickly you can begin building a community.
3. You're focused on one revenue stream.
There are lots of ways to make money from blogging but what often happens with first-timers is they get stuck on a particular idea and don't give any thought to other potential sources of revenue. The most successful bloggers know that it takes more than just a few Google ads to really start seeing the big bucks roll in.
Running a blog is like running any other kind of business and you must have a plan for turning a profit. For some bloggers, that may mean using affiliate programs or selling advertising space on their site. For others, it involves selling their own products, such as e-books, e-courses or consulting services. Looking at every possible avenue is vital and the more diversified your income streams are, the better the odds of being able to turn a profit.
Starting Your Business on the Cheap: Bootstrapping Strategies for Entrepreneurs
The Bottom Line
Whether you want to make money blogging as a hobby or you dream of turning it into a full-time gig, the trick is to understand what it is you need to do to make it grow. While there's no guarantee that you'll be able to duplicate the success of your favorite blogger, doing a little bit of research into what makes a blog successful can give you a better shot at getting yours off the ground.
Photo Credit: flickr