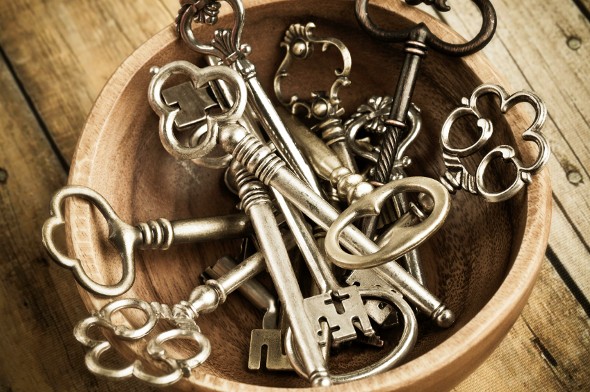 Closing is the final step before you officially become a homeowner. Also known as settlement, the house closing process generally brings together your seller, both of your agents, lawyers and a closing agent to sign papers and make payments. Before you get too excited, though, you'll want to make sure you're prepared so you can walk away with house keys instead of a shattered housing deal.
Check out our closing costs calculator.
What to Do Before Closing Day

Even when you're near the finish line, it's important to pay attention to the smallest of details. When choosing your closing date, it's a good idea to pick a day that won't be too busy for you in case there are mishaps. Closing procedures tend to vary and the whole shebang could take 30 minutes or more.
There are several steps you'll need to take before you get to the closing table. Consider this your pre-closing checklist:
If you haven't already done so, have a professional home inspector walk through the house to make sure there aren't any damages, structural concerns or issues with systems like your plumbing and electrical units
Buy a homeowners insurance policy
Visit the bank to get a cashier's check that'll pay for your down payment, closing costs, taxes and fees
Gather all of the documents you'll need including copies of your insurance policy agreements, the report from your home inspector and your home appraisal
Thoroughly inspect your own property up to 24 hours before closing to ensure that the home is move-in ready and has sustained no recent damage
Try out our free down payment calculator.
Your lender will have already confirmed that you have a mortgage loan set to go into effect after closing day. You can check with your closing agent beforehand so that you have an idea of how much you owe and you aren't forced to cancel or postpone the home purchasing. Still, it's a good idea to have your checkbook in hand in case you end up having to pay more than you and your agent anticipated.
If there are no repairs that need to be done and all of your documents are completed, you can then proceed with the closing.
New Closing Document Guidelines
Three documents homebuyers usually look over before the settlement ends are the Good Faith Estimate (GFE), the HUD-1 settlement statement and the final truth-in-lending (TILA) statement. Legally, you're allowed to receive your HUD-1 settlement within 24 hours prior to closing day. That way, you can see how it stacks up against the GFE and ensure that you're not charged any fees that you didn't agree to pay.
If you apply for a mortgage after August 1, 2015, you will find that all three of these forms have been melded into two documents: a loan estimate form and a closing disclosure form. The loan estimate form – which combines the initial TILA and the GFE – will give you a glimpse of your mortgage loan terms and approximate closing costs and charges. The closing disclosure form will combine the HUD-1 settlement and final TILA to give you all of the information in the other form in addition to a comprehensive glance at your home purchase.
The point of these changes is to make the mortgage application and closing processes simpler and less stressful for future homeowners.
All About Loan Estimates: The New GFE
The Closing Process
If you're wondering what to expect at your settlement, you'll have to take a look at the timeline and guidelines for closing on a house in your particular area.
In general, however, the day might go like this: You and all of the parties involved will review every piece of documentation regarding the home sale and mortgage loan and sign some additional forms. Ownership will be transferred from the seller to you, the new homeowner. Then, you'll pay for your closing costs, fees, down payment and escrow payments, such as property taxes and your homeowners insurance plan.
Your mortgage lender may or may not be present at this meeting, but either way, you will receive and sign your mortgage note and mortgage (also referred to as your deed of trust). The former document lists the terms of your loan and how much money you're borrowing. It also says that by signing, you're agreeing to pay your lender back the entire loan and interest.
The deed of trust confirms that the mortgage note is valid and states that your lender has the right to foreclose on the home if necessary. If you're becoming the owner of a newly constructed home, you'll also be obligated to sign a certificate of occupancy form.
Related Article: How to Reduce Closing Costs
What Happens After Closing on a House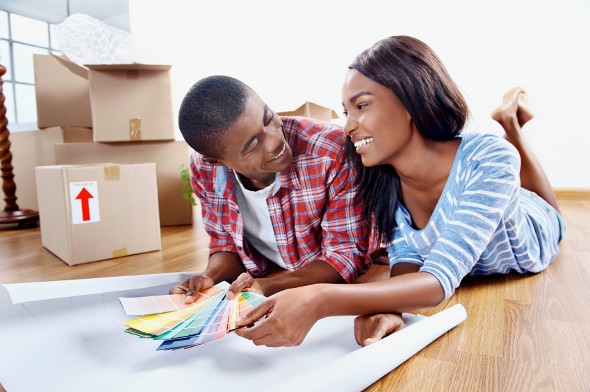 Once you've completed all the steps to closing on a house, the property is yours. There are a few more tasks that need to be taken care of, but you won't be involved.
For example, your closing agent will have to submit the payments you made to the appropriate people. And your title insurance company will conduct a title search to ensure that your house actually belongs to you.
The Takeaway
By understanding how closing day works, you may be less likely to face problems that can delay the process or keep you from owning a home. But anything can happen, so it's critical to ask questions. If anything seems strange or incorrect, you'll want to bring that up with your real estate professionals.
If you're not satisfied with any aspect of the sale, you can back out of the transaction. Sure, you put in a lot of time and effort to reach this point, but it might be better to leave the table than to agree to an arrangement that you dislike.
Photo credit: ©iStock.com/Catherine Lane, ©iStock.com/PeopleImages, ©iStock.com/warrengoldswain