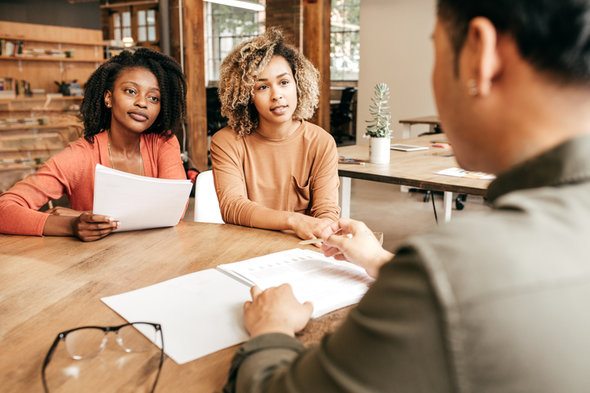 If you're looking to buy a home, you will most likely need a mortgage to pay for the home. Most people don't have enough cash on hand to pay for a house upfront. A mortgage loan provides you with a way to pay for the home over a set period of time. A lot goes into applying for a mortgage. For one, you need to find out if you even qualify for one. Read on to learn more about the process of applying for a mortgage.
Check out current mortgage rates.
Do Your Homework
Applying for a mortgage isn't a simple process. You'll need to know a lot of the terms and options that lenders will present to you. Pretty crucial to the mortgage process is determining which mortgage length will be best for you and your finances. Do you want to take on higher monthly payments with a 15-year loan? Maybe a 30-year mortgage would be better for you if you can't afford those higher payments.
Mortgage rates pose another variable in the process of applying for a mortgage. You may want to lock in a good rate while you can with a fixed-rate mortgage. You could also opt for an adjustable rate mortgage (ARM) to try and catch a better rate in the future. Lenders could give you the option of paying points to lower your interest rate.
Don't forget about closing costs either, when you're doing your mortgage research. Closing costs include a number of fees towards agents, appraisers, paperwork and more. While the seller often pays some of these costs, you want to be able to afford those costs too. Not to mention, you'll need to afford a down payment at closing as well.
Qualifying for a Mortgage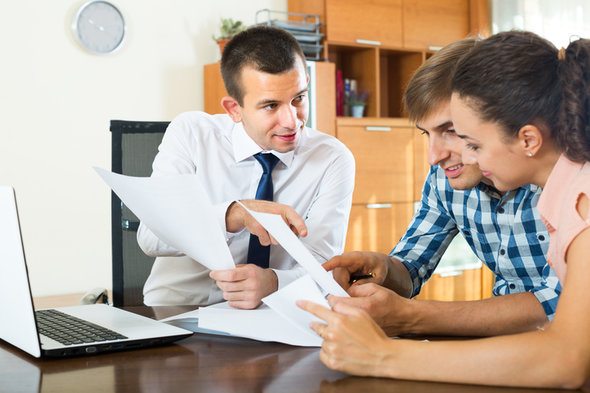 It's important to have a solid idea of the kind of mortgage you will need. Once you've got that down pat, you can work towards getting approved. Of course you will have a higher chance of approval by applying for loans within your budget. If a lender sees that you barely make enough a year to pay for a home, you could be denied or hit with a hefty rate.
Lenders will also look at your debt-to-income ratio. They won't want a borrower who already has too much debt. If you do have a lot of debt and need a mortgage soon, try to pay off or refinance your other loans as soon as is responsibly possible. If paying off debts quickly isn't feasible for you, it's okay to take your time before applying for a mortgage.
Your credit score will also play a huge part in mortgage approval. Lenders will want to see a history of good payments. Paying late or missing payments for your credit cards or student loans will hurt your score. In turn, this will hurt your chance at getting a mortgage. Make sure you credit history looks solid before heading to a mortgage lender.
Not quite as pressing as a good credit report, lenders also want to see good work history from you. For one, it proves that you have a steady enough income to pay back the mortgage. Your work history can also help lenders see whether you're reliable enough. Note that if you're self-employed, you will have to provide more paperwork and information.
Applying for a Mortgage
So you've got all your financial information in order – now what? Now you can head out and find a mortgage lender. As always, it pays to shop around between mortgage brokers, banks and credit unions. Look for a lender who will help you through the process and who you can work well with. Try finding customer reviews on lenders to help inform your decisions. Compare reviews, mortgage rates and offers between lenders to find the best deal.
Once you've found a lender or two, you can check to see if you pre-qualify for a mortgage. This just means that the lender has looked at your information and cleared you eligible to apply for a mortgage. It doesn't mean you have the loan just yet.
Next, before you even start looking for a home, you'll probably want a lender to pre-approve you. To get pre-approved, you'll need to have all your financial ducks in order. This means good credit, good income and the paperwork to prove it. While you don't need pre-approval, it will show sellers that you're a serious and viable buyer.
While applying for a mortgage or waiting for approval, it helps to avoid any sudden changes to your finances. Wait until after the process to apply for credit cards or more loans. Doing so will trigger credit inquiries that hurt your credit score. Don't close any accounts either, since history is a big factor in your credit score. Also, if you can help it, don't leave or switch jobs. All of these moves might cause your lender to see you as unreliable and erratic.
The Takeaway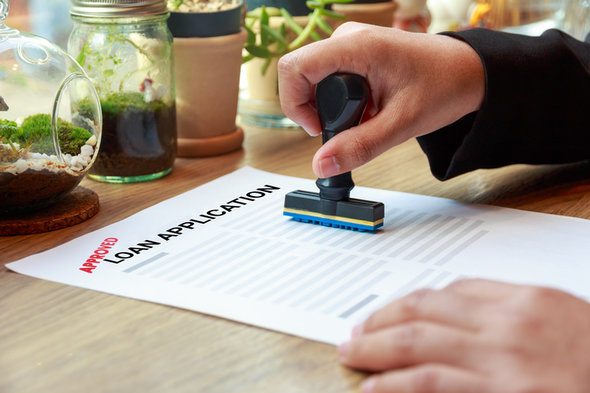 Getting a mortgage isn't going to happen right away. It's a long process that involves getting information together for your lenders and your records. Make sure your finances are solid enough to qualify before applying for a mortgage. It also helps to be realistic, both with yourself and your lenders. That way, you won't end up with a mortgage loan you can't pay back.
Photo credit: ©iStock.com/, ©iStock.com/JackF, ©iStock.com/KittisakJirasittichai