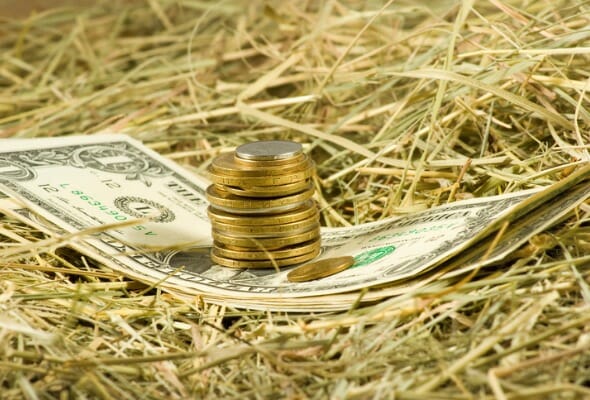 USDA loans are low-interest mortgages with zero down payments designed for low-income Americans who don't have good enough credit to qualify for traditional mortgages. You must use a USDA loan to buy a home in a designated area that covers several rural and suburban locations. We'll explain everything you need to know about USDA loans and how to qualify for one. If you want hands-on assistance as you navigate USDA loans, consider finding a financial advisor in your area.
How Does a USDA Loan Work?
Each year, the United States Department of Agriculture (USDA) supports home loans for thousands of Americans. Interest rates on these loans can dip to as low as 1% and you can generally secure one with a credit score as low as 640.
Monthly payments on USDA loans are typically restricted to 29% or less of your monthly income, and other monthly payments can't exceed 41% of your monthly income. However, your adjusted household income must be at or below the applicable low-income limit set by the government for the area you want to buy a home in.
In addition, you must use the USDA loan to purchase a home in a designated rural area. For many, that means giving up noisy city life to bask in open fields and surround yourself with the scenic beauty of rural America. But if you're not into that, several suburban areas in or near major cities fall under the USDA's broad definition of "rural." And contrary to popular belief, you don't have to work in the agricultural industry to secure a USDA loan. Eligibility primarily depends on your income, location and household size.
But because down payments on USDA loans tend to dip far below those for traditional mortgages, borrowers usually must pay a pay a mortgage insurance premium that generally spans 1% to 2% of the loan amount.
Moreover, most USDA loans aren't directly offered by the USDA. Instead, they exist as mortgages provided by traditional lenders such as banks. However, the USDA backs these loans. That means the federal government would cover a certain part of the mortgage in case the borrower defaults. That's why lenders are comfortable to ease the requirements for securing a USDA loan as opposed to a traditional mortgage.
USDA loans have been around since 2007 and are officially part of the USDA Rural Development Guaranteed Housing Loan Program. But there are different types of USDA loans.
What Are the Different Types of USDA Loans?
The USDA offers three different types of loans for homebuyers. Here's a breakdown of each:
Guaranteed USDA Loan: USDA partners with local lenders to offer guaranteed loans. Guaranteed means USDA insures a portion of the mortgage in the event you default on your loan. Therefore, these lenders tend to feel comfortable offering modest loan terms to low-income individuals with less-than-favorable credit scores. These types of loans typically suit low- or moderate-income borrowers. To be eligible for a guaranteed USDA loan, your adjusted household income can't exceed more than 115% of the median family income in the designated rural area you wish to live in. Household income generally includes the combined income of the loan applicant and every adult in the household, regardless if their names are on the loan application.
Direct USDA Loan: USDA funds the borrowers of these loans directly. In other words, your lender becomes USDA instead of a bank. These loans usually favor low-income and very-low-income Americans who can't access any other type of financing for an adequate residence. Qualifying borrowers' income must fall at or below the low-income limit in a designated area as defined by USDA.
USDA Home Improvement Loans: These loans help low-income Americans repair or enhance their homes. Depending on your circumstances, USDA may combine these with grants you don't have to pay back.
To view regions where you can finance a home with these types of loans, visit this interactive USDA map. The map displays guaranteed loan income limits based on region. It also illustrates how USDA defines "low" and "very low" income for different areas.
Do I Qualify for a Guaranteed USDA Loan?
To qualify for a guaranteed USDA loan, you must meet the following requirements:
Be a U.S. Citizen, U.S. non-citizen national or qualified alien
Have income at or below the set "low" income in the area you intend to live in
Agree to set the dwelling as a primary residence
Have the legal capacity to incur the loan obligation
Have not been suspended or debarred from participation in federal programs
Demonstrate the willingness to meet credit obligations in a timely manner
Purchase a property that meets all program criteria
A credit score of 640 or above usually helps eligible borrowers secure the best rates for a guaranteed USDA loan with zero down payment. Such a score also rewards you with a streamlined or automated application process.
You can still qualify for a USDA loan if your credit score falls below the margin or if you have no credit history at all. However, the interest rates may not be as favorable. In addition, applicants with no traditional credit history may still qualify for these loans. However, they'd need to support a reliable financial standing through evidence like timely utility or tuition payments.
In addition, USDA-backed lenders generally prefer to work with borrowers who demonstrate that none of their accounts have been transferred to collection agencies in the last 12 months. If you've experienced this issue or any bankruptcy, you'll need to provide relevant documentation.
What Are the Rates and Terms for a USDA Guaranteed Loan?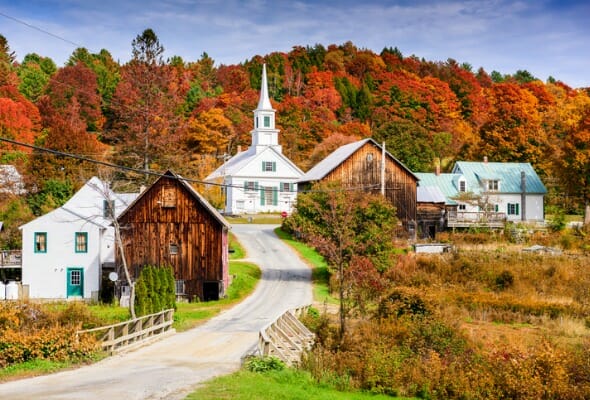 Fixed-interest rates for USDA-guaranteed loans typically measure below the rates for conventional mortgages, which usually range from 3% to 5% of the home's value. Your interest rate ultimately depends on the lender's review of your financial, credit and employment history.
Qualified borrowers can take out USDA-guaranteed loans for 15 or 30-year payback periods. The USDA also sets official mortgage amount limits for guaranteed loans. However, your income and market rates in the location where you plan to settle determine your loan amount. For instance, these limits in 2022 vary from $776,600 all the way down to $336,500.
Because down payments for USDA loans can be low or zero, you'd need to shell out an up-front insurance premium to protect the seller in the event you default. This payment usually measures about 1% to 2% of the loan amount. You'd also need to pay a fee of about 0.35% to 0.40% of the loan throughout the year.
Consider a $200,000 loan. Say it carries a 1% up-front cost and a 0.35% premium throughout the year. In this case, you'd pay $2,000 up-front. Your monthly premium would be $58. However, you can factor the upfront premium into the mortgage amount. In such a scenario, you'd roll over the upfront cost into the loan making it a $202,000 mortgage.
Closing costs factor into most mortgages regardless of type. These payments include lender fees and administrative fees. Closing costs for USDA-guaranteed loans vary by location. Still, they tend to equal about 1% to 3% of the loan amount. But unlike some mortgages, USDA-backed loans can be covered with gift money. You'd just need to provide a gift letter or proper documentation.
How to Apply for a Guaranteed USDA Loan
Before you apply for any type of USDA loan, you should gather the following documents.
Proof of U.S. citizenship or permanent residency
Proof of non-citizen national or qualified alien status (if applicable)
Last two years of pay stubs and tax returns
Documentation of bills and other financial obligations
Credit score report
Records of alternate credit like rental and utility payments (If you have no traditional credit history).
To apply for a USDA guaranteed loan, you need to reach out to a USDA-approved lender in the area you want to live in. The lender will process your mortgage application through the USDA. You can find one through a real-estate agent or by visiting the USDA Rural Development website. Each state also houses its own guaranteed loan coordinator.
How Long Is the Process for Getting a Guaranteed USDA Loan?
The process of securing a USDA-guaranteed loan normally lasts a few weeks and breaks down into the following stages:
Get preapproved: Your lender reviews your financial, employment and credit history before giving you mortgage preapproval. At that point, the lender notifies you of the mortgage amount they feel comfortable offering you. Keep in mind the lender may have specific requirements and conditions outside USDA standards. So read all documentation and ask questions.
House hunt: Hold onto your mortgage preapproval document and search for an affordable home in a USDA-designated area.
Sign off on the mortgage: After you sign off on the mortgage, your lender makes one final review before formally associating t with the property. A third-party appraisal body generally inspects the home you're considering to make sure it follows USDA guidelines and that your mortgage lines up with the property's value against current market rates.
Final USDA approval: Your lender submits the application to the USDA for its final review.
Close on the deal: You sign the remaining documents and you're ready to move into your new home within a few days.
Do I Qualify for a USDA Direct Loan?
To qualify for a direct USDA loan, your adjusted income must fall at or below what the USDA considers "low income" in the area you want to live in. You must also meet the following requirements as set by the USDA:
Be a U.S. citizen, permanent resident or qualified alien
Not be suspended or debarred from participation in federal programs
Be without decent, safe and sanitary housing
Be unable to secure loans from other sources on terms you can reasonably meet
Agree to live in the property for primary residence
Have the legal capacity to incur a loan obligation
In addition, because USDA direct loans are typically geared toward very-low-income borrowers, applicants need to demonstrate at least an adequate credit history. Those with no official credit history can apply as well, though a 640 credit score is typically needed. However, they'd have to demonstrate a suitable financial standing with non-traditional credit sources such as timely utility payments.
USDA direct loans can't fund homes with market values that rank above the area's loan limit as defined by the USDA. In addition, these mortgages tend to back homes measured at 2,000 square feet or less.
What Are the Rates for a USDA Direct Loan?
Fixed-interest rates for USDA direct loans are based on the property's market value at mortgage approval or closing – whichever is lower. Rates can sink to as low as 1% depending on your circumstances. The payback period usually stretches to 33 years, but it can extend to up to 38 years for very-low-income borrowers who can't afford the former.
The maximum mortgage amount depends on your ability to repay the loan as well as any applicable subsidies or repayment assistance. The USDA determines this factor by examining your employment, financial and credit history. However, you can't borrow more than the loan limit for the area you plan to live in.
How to Apply for a USDA Direct Loan
You apply for a USDA direct loan through your local USDA Rural Development office. The length of the application process depends on fund availability and loan demand in the area you hope to settle in. The USDA reviews applications in the order they're received.
Do I Qualify for a USDA Home Improvement Loan and Grant?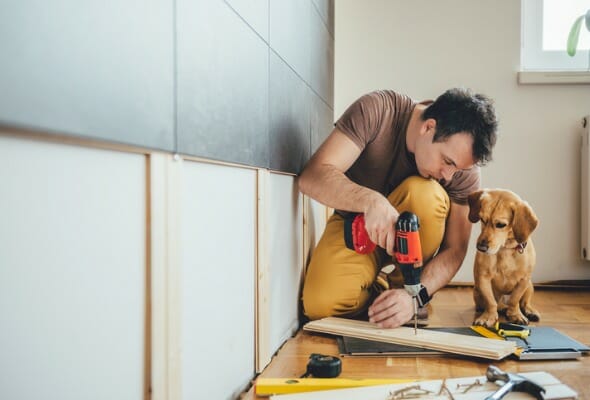 The USDA also runs the Housing Repair Loan & Grants program to help very-low-income individuals restore or improve their homes in USDA-designated areas. Eligible borrowers 62 or older can use grants of up to $7,500 to remove hazardous or dangerous material from their homes.
You must meet the following requirements to qualify for a USDA home improvement loan or grant.
Be unable to obtain affordable credit elsewhere
Have a family income ranking below 50% of the median income in your area
For grants: be age 62 or older and unable to repay a repair loan
What Are the Terms of a USDA Home Improvement Loan and Grant?
Eligible individuals can borrow up to $20,000 in loans. Grants max at $7,500. Loans carry a fixed-rate interest of 1% with a repayment period of 20 years. You need full-title status to earn loans larger than $7,500. You can earn a grant and loan combination if you can pay part of the repair costs.
How Do I Apply for a Home Improvement Loan?
The USDA issues loans and grants based on fund availability and demand in the area where your home stands. To apply for this kind of grant or loan, contact your local USDA home loan specialist.
Bottom Line
Every year, the USDA Rural Development program helps hundreds of thousands of low-income families finance their homes. The initiative not only aims to make homeownership a reality for those who may otherwise find it improbable, but it also seeks to stimulate the economy in rural America. However, the USDA's definition of "rural" spans a wide landscape that covers most of the country and includes suburbs near metropolitan areas. For very-low to moderate-income Americans, USDA loans can be a vital and manageable solution to securing their dream homes.
Tips for Getting a USDA Loan
Do you have questions about how a mortgage should fit into your long-term financial plan? A financial advisor can help with this. Finding a qualified financial advisor doesn't have to be hard. SmartAsset's free tool matches you with up to three financial advisors who serve your area, and you can interview your advisor matches at no cost to decide which one is right for you. If you're ready to find an advisor who can help you achieve your financial goals, get started now.
Applying for a USDA loan requires extensive documentation so be sure to have a mortgage preapproval checklist at hand.
Before you house hunt, even with a USDA loan, it's a good idea to know how much house you can afford. This process will help you figure out which rates you can manage.
Photo credit: ©iStock.com/cooperr007, ©iStock.com/SeanPavonePhoto, ©iStock.com/Kerkez