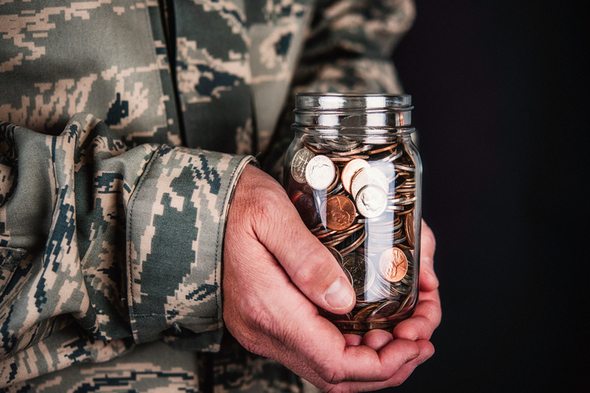 Refinancing can give homeowners the opportunity to adjust their mortgage loan terms and lower their monthly payments. Veterans who need extra money may want to consider applying for a cash-out refinance. Those who qualify can either replace an existing VA loan with a new mortgage or turn a non-VA home loan into a VA loan. Here's everything you need to know about the VA cash-out refinance program.
Try out our refinance calculator.
What Is a VA Cash-Out Refinance?
Through a VA cash-out refinance, veterans can pay off their mortgage loans and tap into their home equity. Here's how it works. A homeowner must apply for a larger home loan that's meant to take the place of her current loan. Then, she'll receive the difference between the old loan and the new loan in cash during the closing. When she's ready to pay off the new loan, she'll be expected to pay back the original loan balance plus the amount she received in cash.
Veterans who opt for a cash-out refinance usually receive their proceeds in the form of a lump sum. Participating in this type of program can be helpful for veterans who need money for emergencies and other purposes.
The Benefits of a VA Cash-Out Refinance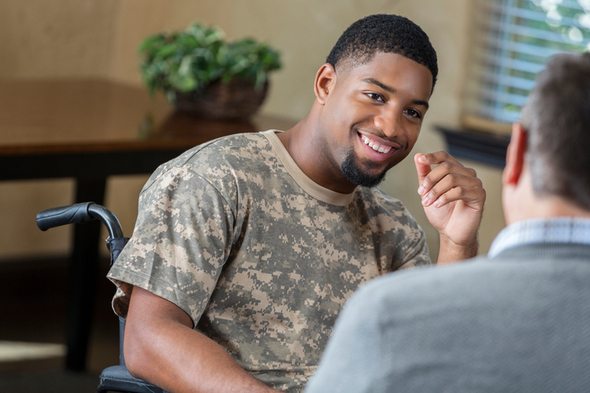 There are many advantages to participating in the VA cash-out refinance program. Refinancing and tapping into their home equity can provide veterans with an additional source of income. The proceeds from a VA cash-out refinance can be used to pay off credit card debt, make home improvements or fund a child's college education.
Through a cash-out refinance, veterans can also lower their mortgage rates and save money on interest. That's the case for homeowners who are trying to refinance their VA loans and others who want to convert a conventional loan or an FHA loan to a VA loan.
There are certain criteria that homeowners need to meet to qualify for the VA cash-out refinance program. But the requirements are typically less strict than they are for conventional refinance loans. The Department of Veterans Affairs backs loans of up to 100% of a home's value. Qualifying borrowers don't have to worry about paying mortgage insurance or prepayment penalties.
The Drawbacks of a Cash-Out Refinance
There are some disadvantages to participating in the VA cash-out refinance program. For one thing, veterans must pay closing costs and get an appraisal. Homeowners who want to refinance as quickly as possible may want an interest rate reduction refinance loan (IRRRL) instead.
Veterans who apply for a cash-out refinance can end up facing financial problems later on. Ultimately, they'll have to pay back all of the money they borrowed. That can be tough for homeowners who needed a cash-out refinance in order to get access to extra money.
Requirements for a VA Cash-Out Refinance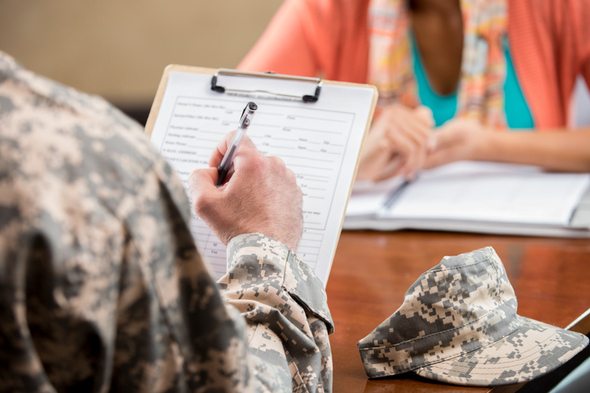 If you're interested in a VA cash-out refinance, you'll need to make sure you're eligible for the program. Unmarried surviving spouses can qualify. So can current service members and veterans who have served for at least 90 days.
The cash-out refinance program only applies to primary owner-occupied homes, not investment properties. Other requirements may differ depending on the lender who's issuing the loan. But generally, applicants cannot have a debt-to-income ratio above 41%.
Borrowers must apply for a cash-out refinance in the same way that they would apply for any other type of loan. They may need to present lenders with a number of documents, including W-2 forms, paystubs and bank statements. They must also submit to a full credit check. For those who qualify, the maximum loan term for a cash-out refinance loan is 30 years.
Final Word
A VA cash-out refinance loan can be a great option for veterans and service members who are feeling financially strapped. In order to qualify for the best rates, applicants need to have a good credit score and a low debt-to-income ratio.
Photo credit: ©iStock.com/Catherine Lane, ©iStock.com/asiseeit, ©iStock.com/Steve Debenport