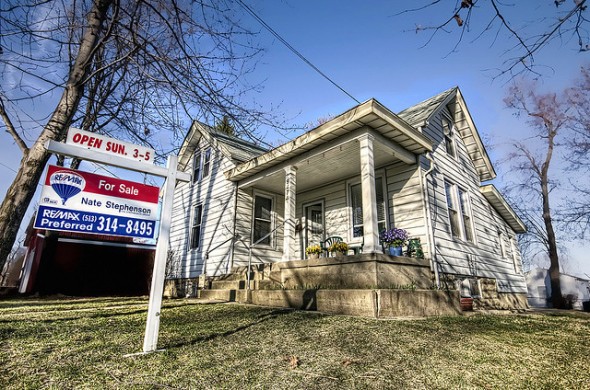 Whether or not you are in the market to buy a new home, there are certain real estate trends you simply need to be aware of. Whether it is understanding where the interest rates will be tomorrow, determining whether it is a buyer or seller's market or using technology to your advantage, it's important to understand the real estate environment. Having an in depth understanding of these trends will only add to the likelihood of a successful real estate process.
Find out now: Do I need an agent?
Interest Rates
Unless you have been under a rock, you know that it is practically dirt cheap to borrow money these days. But how long will the low interest rates last?
According to the Wall Street Journal, the average mortgage interest rates are approximately 3.5%. Which means a homeowner could purchase a home of $225,000 and pay a monthly payment of approximately $1,000 for a thirty-year mortgage. Many financial experts believe that rates are expected to rise in the latter of 2013, according to Bankrate.com. This is primarily because rates are at its historic low, so there is really no other direction rates can go but up.
What this means for you?
• Take advantage of low interest rates now
• It may be a good idea to obtain a fixed rate mortgage opposed to adjustable rate mortgage (however, this depends on your individual financial situation)
• Refinance property with high interest rates
• Low interest rates can provide an increase housing affordability
Buyer or Seller's Market
During the past years, we have witnessed a depressed housing market. Because of the low prices, the market was a buyer's market. But according to CoreLogic, the market is turning around. In the last year (2012), housing prices have risen approximately 8.3%. It is expected housing prices will continue to rise.
Although this is great for the market, this should be a concern to the homebuyer. At present, since we are blessed with historically low interest rates; the rising house prices will not hurt the homeowner as much. However, but as indicated previously, as interest rates continue to rise, housing costs will also increase. In a recent article in the Wall Street Journal, the average housing costs are estimated to be only 22.5% of average incomes, whereas at the peak of the housing bubble estimated housing costs were as high as 33%. As a result, homeowners are able to afford more expensive homes.
Many analysts agree while house prices are rising, the average income is not. As a result, homeowners should take advantage of the low interest/rising home prices now to insure they are able to afford a home they really desire.
What this means for you?
• More house for your buck
• Lower monthly payments for longer terms (if you choose fixed mortgages)
• Reduce housing costs in relation to your income
Agents vs. DIY
With the growing of technology and do it yourself individuals, the question remains, whether real estate agents are still necessary? I think the answer will really depend on each person. While I think a really good real estate agent is necessary to get the job done, there may be some exceptions to the rules.
While exploring this question, I located the statistics regarding For Sale By Owners. According to the National Association of Realtors, FSBOs accounted for 10% of home sales in the year 2011, however the average for sale price was $150,000 compared to $215,000 for real estate agent assisted sales.
There is some considerations an individual should determine when determining whether they will need an agent or not:
• How much time do I have to commit to the selling or buying process?
• Do I believe I have a network where I can effectively sell my home?
• Can I afford to pay commission? Can I afford not to?
• Do I have the education and expertise to go through the process?
There is an app for that
In a world of technology, is anyone actually searching the classifieds anymore? Of course not! Whether you are a first time homebuyer or seasoned real estate mogul, there are many apps that can help you through the real estate process. Zillow, Trulia and Redfin are all great apps to help you through the home buying or selling process. These apps provide users and opportunity to search through listings, estimate payments and even allows users to submit loan requests.
No matter where you are in the real estate process, understanding the trends is essential to your success in the housing market.
Remember: your choice, your future!
Kemberley Washington is a certified public accountant and business professor. Connect with her on Facebook or Twitter or subscribe to her personal financial blog at kemberley.com.
Photo Credit: haglundc