These days, living with a roommate is a financial necessity for many renters, but the possibility of a nightmare roommate situation is enough to give anyone chills. Dishes stacked up in the sink, unpaid rent and high-amplitude weeknight parties are just a few of the possible symptoms of a roommate search gone awry. Finding a good roommate, however, can be a challenge.
Would you be better off buying? Try SmartAsset's free rent vs. buy calculator to find out.
If you're moving to a new city or simply don't know anyone who is looking for a roommate, you'll likely have to take your roommate search online. So what are the best ways to find a roommate online? SmartAsset breaks down the best roommate finders on the web.
1. Craigslist
Let's start with the obvious: Craigslist. When it comes to finding a roommate, the world's largest online classified section is hard to beat. The important thing when using Craigslist to find a roommate is to do your due diligence.
It's a good idea to meet with any potential roommates in person at least once before signing any documents. If you are meeting with someone in person, best to bring a friend in case things go sideways. Also, there are lots of scams floating around on Craigslist, so never give or send anyone money until you are quite sure that they are legit.
2. Padmapper
With its free, map-based interface, Padmapper makes it easy to find apartments in a particular neighborhood or even on a particular block. If you already have an apartment or house and are looking for a roommate to fill one of your rooms, head over to padlister to create a listing that will appear on the padmapper map. The site also has apps for droid and iOS, which means you can check your listing or search for apartments on the go.
3. Roomie Match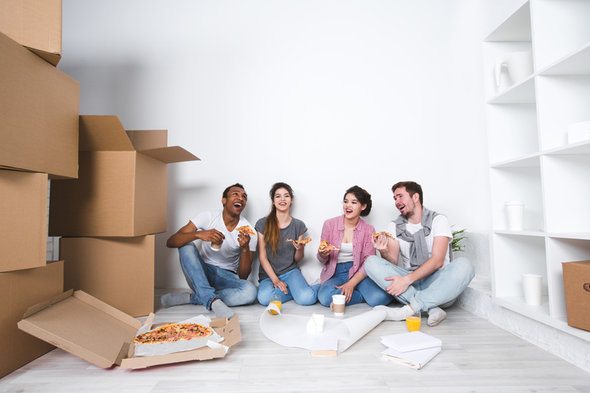 For a curated roommate finding experience, roomiematch.com may be a good choice. The website has actual human beings go through every listing to get rid of scams, bots and other unwanted spam.
You can create a profile for free, which allows other users who are seeking a roommate to contact you. However, if you want to be proactive about your search, you'll need to pay for a premium account. The cost is $19.95 for a year of use.
4. Roommates.com
Like RoomieMatch, roommates.com allows you to create a profile for free, but to read messages from other users you need to pay for a full account. The pricing for roommates.com works a little differently. You can buy a 3-day account for $5.99, a 30-day account for $19.99 or a 60-day account for $29.99.
Find out now: How much money do Airbnb hosts earn renting out their apartments?
Note: just because you have paid for an account doesn't mean you'll be able to message back and forth with a potential roommate. They must also have a paid account to read your messages.
5. Roomsurf
You have to be a college student to use roomsurf.com but it's free and works for both on-campus housing searches and off-campus searches. To use it, you select your college and complete a "lifestyle questionnaire" that includes information about yourself as well as your ideal roommate. (Sample question: how often do you bathe or shower?)
It then returns matches who fit well with your criteria. It only works as a college roommate finder but compared to other services it appears to be relatively spam-free.
6. Roomidex
Roomidex is totally free, but it only offers its roommate finder service in NYC and San Francisco so far (it has plans to expand). Using information from your Facebook profile and other information you provide, like where you went to school, Roomidex finds potential roommate matches in your broader social network. That is meant to reduce the potential for spam or scammers.
7. Facebook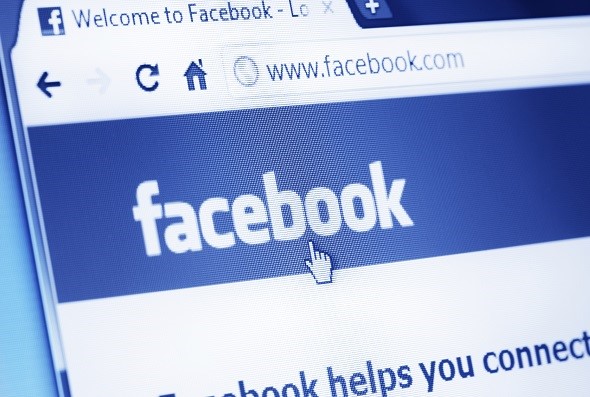 Speaking of Facebook, if you don't mind making your roommate search public, it may be worthwhile to post a note letting your friends know you are searching for a roommate. If you are moving to a new city and know a few people there, tag them in the post.
Otherwise, make sure to set the privacy on your post so that everyone in your network can see and share it. Even if no one you are directly connected to is searching for a roommate, they may know someone who is.
8. Alumni Networks
It is a good a idea for college grads to take advantage of their school's alumni network to get in touch with potential roommates. Many colleges have listservs for alumni living in major cities. Monitor the list for roommate requests or send out one of your own. Some alumni associations also have Facebook groups for alumni living in cities like Chicago, Atlanta and Austin.
9. Reddit
For the redditors among us: many cities have subreddits dedicated to their housing market (like this one for Seattle). Many of the threads are written by other redditors looking for housing in the city, so those may be worth a look if you have a room to fill. Otherwise, you can start your own thread and wait for the replies to come in.
Photo credit: ©iStock.com/BraunS, ©iStock.com/Pavellvanov, ©iStock.com/luchezar