It's no secret that buying a home is out of reach for many young Americans today. Studies have shown that the number of renters are increasing, and for many of those who rent, living with a roommate is a financial necessity. But the possibility of a nightmare roommate situation is enough to give anyone chills. Finding a good roommate can certainly be a challenge. If you're moving to a new city or simply don't know anyone who's looking for a roommate, you'll likely have to take your roommate search online. We review some of the best options for choosing a roommate online.
1. Craigslist
Let's start with the obvious: Craigslist. When it comes to finding a roommate, the world's largest online classified section is hard to beat. The important thing when using Craigslist to find a roommate is to do your due diligence.
It's a good idea to meet with any potential roommates in person at least once before signing any documents. And the first time you're meeting with someone in person, you may want to bring a friend in case things go sideways. Also, there are lots of scams floating around on Craigslist, so be cautious. Never give or send anyone money until you're sure that they are legit. If it's your first time renting, don't forget about renters insurance. It can be a lifesaver if your personal possessions are damaged or stolen.
2. PadMapper
With its free, map-based interface, PadMapper makes it easy to find apartments in a particular neighborhood or even on a particular block. If you already have an apartment or house and are looking for a roommate to fill one of your rooms, download the free PadMapper app for Android or iOS and create a listing.
3. RoomieMatch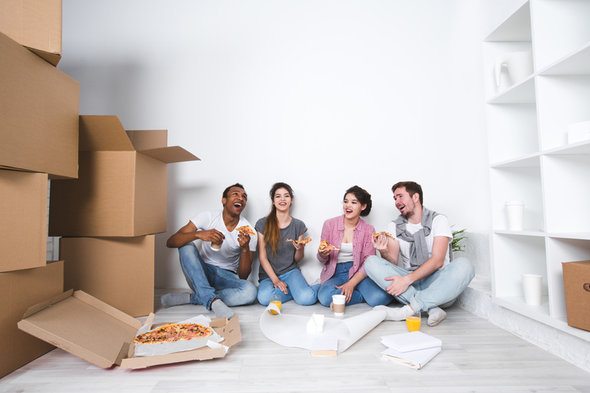 For a curated roommate-finding experience, RoomieMatch may be a good choice. The website has actual human beings go through every listing to get rid of scams, bots and other unwanted spam.
You can create a profile for free, which allows other users who are seeking a roommate to contact you. However, if you want to be proactive about your search, you'll need to pay for a premium account. The cost is $19.95 for a year of use.
4. Roommates.com
Like RoomieMatch, Roommates.com allows you to create a profile for free, but to read messages from other users you need to pay for a full account. The pricing for roommates.com works a little differently. You can buy a three-day trial for $5.99, a 30-day account for $19.99 or a 60-day account for $29.99.
In addition, just because you pay for an account doesn't guarantee you'll be able to message back and forth with potential roommates. They must also have paid accounts to read your messages.
5. Roomi
Roomi takes helping you find a roommate seriously. The site screens all listings and users before they go live, ensuring that you won't fall victim to a scam. Its airy aesthetic and easy-to-navigate website is a millennial's dream. It's free to create an account, post a listing and search the site. However, in order for two users to message, one needs to be a paid member. This membership costs $24.90 per 30 days.
6. Roomster
Could you easily spend hours scrolling mindlessly through Instagram or Facebook? Then Roomster may just be the perfect roommate finder for you. The site lets users link to their Facebook, Twitter, Instagram and LinkedIn profiles, making it easier than ever to research your potential roomies.
It's free to create an account and post a listing with photos (and also to receive messages from paid subscribers), but you need to upgrade to a paid account to connect to social media sites and use the onsite mailbox. A weekly subscription is $14.95, and a monthly subscription is $29.95.
7. Facebook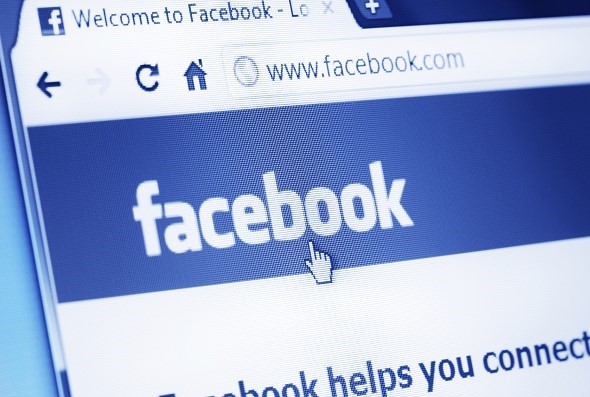 Speaking of Facebook, if you don't mind making your roommate search public, it may be worthwhile to post a note letting your friends know you are searching for a roommate. If you are moving to a new city and know a few people there, tag them in the post.
Otherwise, make sure to set the privacy on your post so that everyone in your network can see and share it. Even if no one you are directly connected to is searching for a roommate, they may know someone who is.
8. Alumni Networks
It's a good idea for college grads to take advantage of their school's alumni network to find potential roommates. Many colleges have listservs for alumni living in major cities. Monitor the list for roommate requests or send out one of your own. Some alumni associations also have Facebook groups for alumni living in cities like Chicago, Atlanta and Austin.
9. Reddit
For the Redditors among us: many cities have subreddits dedicated to their housing markets. Many of the threads are written by other Redditors looking for housing in the city, so those may be worth a look if you have a room to fill. Otherwise, you can start your own thread and wait for the replies to come in.
Tips for Renting
If you're unsure of whether you should rent or buy, consider consulting a financial advisor. A financial advisor can help you determine what's best for your budget and guide you through a big decision like buying a house. Finding a qualified financial advisor doesn't have to be hard. SmartAsset's free tool matches you with up to three financial advisors who serve your area, and you can interview your advisor matches at no cost to decide which one is right for you. If you're ready to find an advisor who can help you achieve your financial goals, get started now.
If you're a first-time renter, you may be unpleasantly surprised by all the costs you need to pay upfront. Many landlords ask for the first and last month's rent, as well as a security deposit (often the equivalent of one month's rent). You may even be expected to cough up the cash for a credit check. It's important that you ask a lot of questions of what's expected of you and get the cost details in writing so you have a paper trail of everything you've paid. And of course you'll need to budget carefully for all of these costs so you're not caught off-guard.
Photo credit: ©iStock.com/BraunS, ©iStock.com/Pavellvanov, ©iStock.com/luchezar