Buying a home through a contract for deed arrangement is something to consider if you don't have the best credit or you're worried about qualifying for a mortgage. Buying on contract means you get to forgo making payments to a bank. Instead, you deal exclusively with the seller who effectively finances the home for you. Going this route can help if you've been shut out of the market by tighter lending restrictions. But it's important to look before you leap.
Find out now: How much house can I afford?
Calculate the Cost
A contract for deed arrangement does offer some simplicity for the buying process. However, it often comes with a higher price tag. In many states, contract deals aren't highly regulated. For better or worse, this means the seller can set the interest rate as high or as low as they'd like.
In most cases, you can expect to pay a few percentage points higher than what a bank or credit union might offer. This may not be the best idea if you think it will take you a long time to pay the house off. In that situation, you could end up paying a lot more in your final out-of-pocket cost.
Aside from the purchase price and interest, you also have to consider things like homeowner's insurance, property taxes, repairs and routine upkeep. Even though the seller technically holds the title to the home, you're still responsible for covering the costs of maintaining it. If the property is in need of a pricey repair or you want to do some upgrades, you have to be prepared financially to handle it.
Make Sure the Property Is Mortgage-Free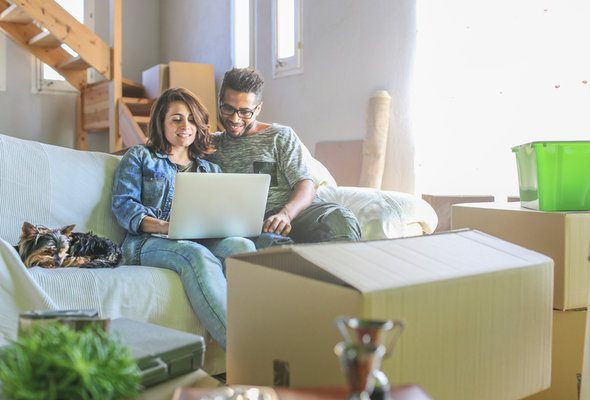 You should first determine that buying a home on contract won't put too much of a strain on your budget. The next step is to do a little homework on the seller. Specifically, you want to find out if they own the home free and clear.
Look to see whether there's still an existing mortgage on the property. If so, you're putting your money and the home itself on the line. If the seller ends up falling behind on their payments, the home could go into foreclosure. In that case, anything you've paid is essentially lost along with the property.
Check for Liens
Generally when you buy a home through a bank you're expected to do a title search. This ensures there are no outstanding liens. If you don't, you could face some trouble down the line should one of the seller's heirs or creditors try to exercise an interest in the property.
The same is also true if you're buying a home on contract. A title search may cost you a few extra hundred dollars. However, it's worth it to make sure there are no other claims that could jeopardize your own.
Get an Inspection and Appraisal
An inspection is a vital part of the home-buying process. The seller may not require you to have one, though. In that case, know that it's to your advantage to have a professional take a look at the property. Imagine finding out after you've already signed the paperwork that you need to replace the furnace or that there's a severe crack in the foundation. That can turn your American Dream into a real nightmare.
It's also a good idea to get the home appraised before entering into a contract agreement. A home appraisal will make sure that what you're paying for reflects its fair market value.
Plan Ahead for Balloon Payments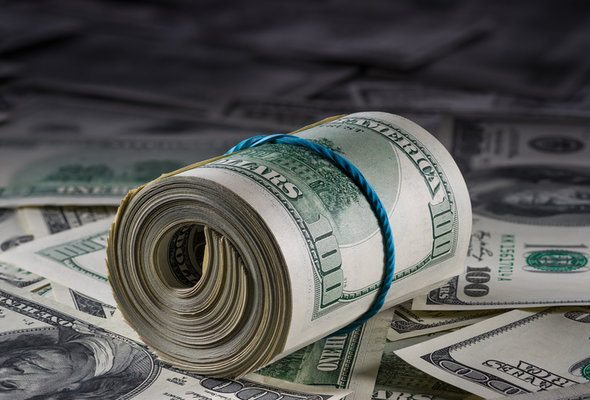 In a contract for deed situation, the seller may require you to make one big balloon payment to officially make the home yours. However, this can come after you've made regular monthly payments for a certain number of years. You should do your homework to find out whether this is the case. It may not be easy, or even feasible, to come up with thousands of dollars. It helps to find out as soon as possible so you can start planning as soon as possible.
If the balloon payment is a bit out of your reach, you may need to take out a loan from the bank. In that case, you'll need to have a solid credit score to get that loan. If your score is lacking, work on paying your bills on time, eliminating your debt and limiting your inquiries for new credit. That should help to boost your score by the time you're ready to apply for a loan.
Know the Penalties for Default
Before you sign the final contract, be sure to read over it very carefully. Familiarize yourself with the terms. Check to see if there are penalties for making late payments or coming up short on the balloon payment. In either of those situations, the seller has the right to revoke the contract. You would lose the home and any money you've invested in it.
Of course you will want to avoid that happening. Understand your responsibilities at the outset as well as the penalties the seller can enforce. That way you won't end up making a potentially costly mistake.
Final Word
Buying a home on contract could be a great option for people who would otherwise fall under tight lender restrictions. However, buying a house on contract isn't for everyone. You will have to make sure that you can still afford costs for items like appraisals and inspections. As with any financial venture, also be sure to plan ahead and do your homework.
Photo credit: ©iStock.com/courtneyk, ©iStock.com/JulieanneBirch, ©iStock.com/gawriloff