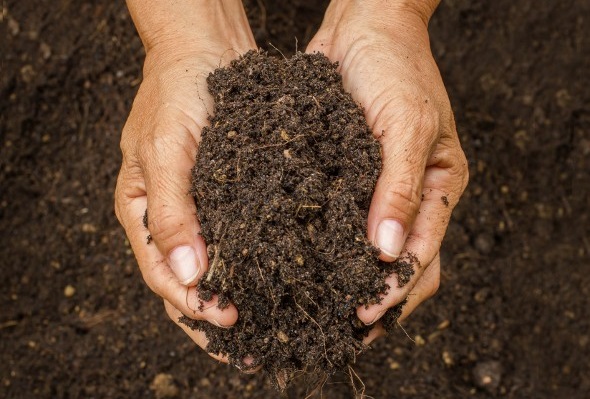 Composting for homeowners is a small but growing movement. At the industrial level, it's catching on, too. 24% of the waste that Americans throw away is food and yard waste. That waste could all be composted, keeping it out of landfills. While reducing food waste is its own challenge, composting what food waste there is has serious economic and environmental benefits. Let's explore.
Find out now: How much house can I afford?
How Composting Works
What exactly is composting? It's turning food waste and other organic waste into rich fertilizer. Microorganisms get to work decomposing that waste and, under the right conditions, create natural fertilizer that can be used to enrich the soil. This aerobic decomposition produces almost no greenhouse gases and the byproduct is a salable, usable product in itself.
Why Compost?
If you're committed to a green lifestyle, you may already be composting. Like putting solar panels on your home, composting can lower the carbon footprint of your household. And as a bonus, green houses are worth more.
Here's why composting boosts your green credentials. When you put your food waste into your normal garbage can, it gets taken to a landfill. There, all the food that rots releases methane, a greenhouse gas that's 72 times as powerful as carbon dioxide. Not ideal.
But when you compost, you keep that waste out of the landfill and turn it into something that's good for the environment, not bad. Composting sequesters carbon in the soil (rather than putting it in the air by incinerating waste) and limits methane by keeping waste out of landfills. Currently, 95% of compostable waste goes to landfills or is incinerated.
For businesses and institutions, a compelling reason to compost is to save money by cutting back on landfill fees. In 2011, Middlebury College in Vermont saved $100,000 on landfill fees by composting 90% of food waste generated on campus. The 370 tons of food Middlebury composted translated into a savings of $270 per ton of waste.
Composting is catching on at sports venues across the country. California's O.Co Coliseum, where the Athletics and the Raiders play, cut its waste hauling costs by over 20% when it stepped up its composting game. The Mariners' Safeco Field composted 85% of all stadium food waste in 2014. Between composting and recycling, the ballpark diverted over 2.4 million pounds of waste from area landfills in 2014, for a savings of $131,000 in disposal costs.
The Home Composting Industry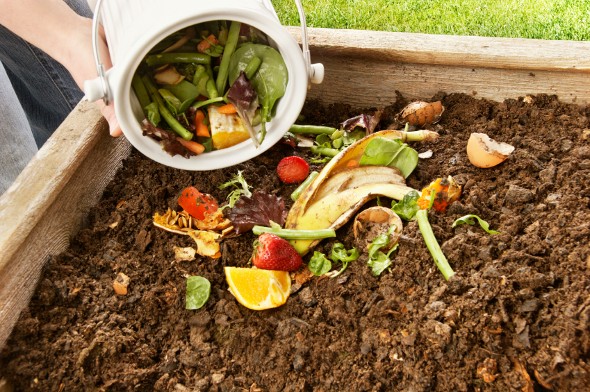 Composting comes in two forms. One is home composting. This involves people collecting their food waste in bins. From there, they can either take the food waste to a local composting collection site (these are often farmers markets) or compost the waste themselves. If you compost your own food waste you can sell the compost or put it to use in your own garden.
According to the Compost Council, about 200 U.S. communities have curbside food waste collection. Over 2.55 million households across 18 states are served by curbside food scrap collection programs. Between 2007 and 2012, the number of households served by curbside compost collection grew by 239%. If you're lucky enough to live in one of these communities you won't have to compost your own food waste or haul it to a local composting site.
Some people who can't or don't want to compost their own scraps are willing to pay to give those food scraps away. The D.C. area's "Compost Cab" will drive to your house and collect your compostable organic waste – for $32 per month. Included in that price are the start-up costs. The company gives new customers a composting kit that includes a collection bin, a compostable liner and a composting guide. Twice a year, customers get a share of the soil created from all that waste.
Composting Businesses
Not all composting happens in apartments and homes. A lot of it takes place at the industrial level. Why would a business compost its waste? There are plenty of reasons. For one thing, it's a money-saver, as the Middlebury example illustrates. For another, it boosts a business's environmental credentials. For example, Major League Baseball offers a Green Glove Award to the stadium that recycles and composts the biggest share of its waste each year.
The economics of composting encompasses a range of businesses. There are the waste processing companies that get the city, stadium or business contracts when new composting programs launch. There's "Compost Cab" and other transportation and logistics businesses. There's the retrofitting of existing landfills to accommodate composting. Then there's the buying and selling of compost as fertilizer. And there's the manufacture of composting equipment like bins, liners and compostable serveware to name a few.
A 2014 BioCycle study looked at 4,914 composting operations across 44 U.S. states and found that about 71% compost only yard trimmings. Clearly there is room for growth in the composting of both food waste and biosolids (waste-waste from humans and animals).
To get an idea of the scale of the business opportunities involved in composting, consider these facts from the Institute for Local Self-Reliance (ILSR). From America's municipal waste streams, 35 million tons of food scraps, 14 million tons of yard trimmings, 13 million tons of soiled paper and 13 million tons of wood waste are burned or sent to landfills annually.
If just half of the paper and wood waste were compostable, that would still leave 62 million tons of waste that could be composted. Doing so would generate 21 million tons of compost. Livestock and human waste (tastefully known as biosolids) could also be composted.
According to the ILSR, "on a per-ton basis, composting a ton of waste sustains four times as many jobs" as sending that ton of waste to a landfill or incinerator. Large-scale composting (which includes weeding out plastics and other not-compostable materials) may be challenging, but those challenges are part of what makes composting such a promising engine for job creation.
What happens when waste finally becomes compost? Compost is a trade-able good. Some U.S. companies export their made-in-the-USA compost to foreign countries that need it to alleviate the effects of depleted soil. Some trade is interstate, too. The New York Times reported on the shipping of New York leaves to New Hampshire for processing as compost which New York then imported again.
Challenges of Composting
Spreading the gospel of composting is not without its challenges. For one thing, composting programs can be difficult to scale. And there will always be those who don't want to compost. In a voluntary system that's one thing, but in a community where composting is mandatory, resistance can create problems.
In 2014 Seattle implemented rules that made composting food waste mandatory. In other words, the city passed an ordinance that banned food waste from residential and commercial garbage. The city discovered, though, that people weren't always composting properly. They were including the plastic wrappers that their food came in, for example. That's a problem because every piece of plastic adds to the time, resources and money necessary to keep a composting program running.
Smell can also be a challenge, with both household and commercial composting. A curbside compost pilot program in the Greenpoint neighborhood of Brooklyn attracted neighbors' ire for the smell that came from compost bins on hot summer days. Curbside compost may have higher acceptance rates in winter than in summer.
The New York City composting pilot programs hit a further snag when the composting center in Delaware that served as the destination for the Big Apple's food waste closed down. In 2014, Delaware's Department of Natural Resources and Environmental Control declined to renew the permit for the Wilmington, Delaware compost processing site after some 200 residents of the area showed up to a hearing to complain about the noxious smell.
Regulators also cited problems with the processing company's equipment due to the high volume of non-compostable materials found in the food waste shipped to the Delaware site from New York City, Pennsylvania and New Jersey.
These stories and others have given composting a mixed reputation. Even those who want access to a curbside composting program may not want to live near the site that processes that compost. Processing sites produce smells and may struggle to deal with "leachate," the liquid run-off from trash.
In addition to prompting objections based on smell, composting programs may face backlash from people who don't want to have to pay for a program they don't want to use. Lafayette City, Colorado faced push-back when it implemented a program that required residents to have three bins for waste: one for landfill waste, one for recycling and one for compost. The new compost bin added $4.45 to residents' monthly utility bills and some objected to the extra expense. Would you be willing to pay $53.40 per year for the opportunity to compost your food and yard scraps?
Looking Ahead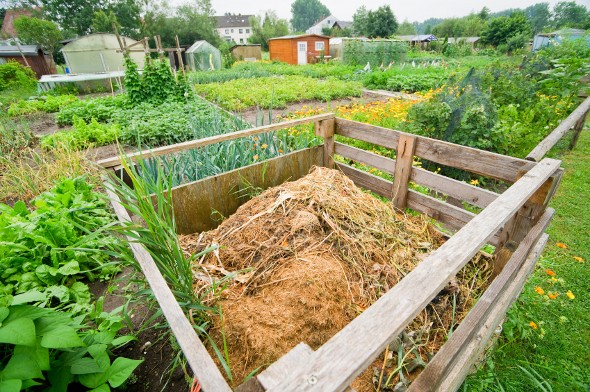 If you have nowhere to take your food waste (no back yard, no local collecting site), you may have to wait to start your composting career. But if you have the opportunity to compost, why not give it a try? You can always collect the waste in your freezer throughout the week and dispose of it each weekend.
A search for "compost kit" on Amazon yields results ranging in price from $10.40 to $566.50. Let your budget determine how high-tech or low-tech you go with your composting.
Expect more communities to facilitate – or require – composting in the years to come. 2020 will be a big milestone in the composting world. That's the year by which the city of San Francisco has pledged to have no waste entering landfills.
As green infrastructure and local resiliency become even hotter topics, composting will likely experience a corresponding growth. There's plenty of room for that growth. Currently, 58% of yard trimmings are recovered for composting, but only 4.8% of food waste is. America's recycling rates have hovered around 40% for a decade and have stubbornly resisted efforts to raise them. Increasing composting rates could boost the green credentials of our homes and businesses.
Next Steps
If you're interested in composting, check to see if your community is one of 200 in the U.S. that has curbside food waste collection or if there are nearby composting collection sites where you can bring your food waste. Another option is to compost your own waste to give your garden a boost.
Start thinking about other ways you can be greener or cut down on waste. This can be anything from being more mindful about turning off the lights to streamlining your budget with the help of a financial advisor. A matching tool like SmartAsset's can help you find an advisor to work with to meet your needs. First you'll answer a series of questions about your situation and your goals. Then the program narrows down thousands of advisors to up to three advisors who meet your needs and are in your area. You can then read their profiles to learn more about them, interview them on the phone or in person and choose who to work with in the future. This allows you to find a good fit while doing much of the hard work for you.
Photo credit: ©iStock.com/bluedogroom, ©iStock.com/Janine Lamontagne, ©iStock.com/audaxl