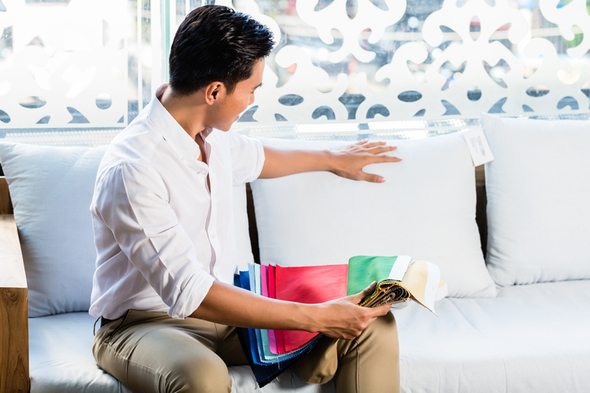 Whether you just bought a house or you're trying to renovate an old one, furniture shopping can be intense. And depending on what you're looking for, it can also be expensive. If you're on a budget, your best bet is to begin looking for a new couch or dresser when it's on sale. If you're not sure when to start shopping, we'll tell you the best time to buy furniture.
The Best Time Buy Indoor Furniture
For consumers, the key to getting the best deals is knowing when retailers expect to receive new merchandise. When it comes to indoor furniture, new inventory tends to arrive near the beginning of the year and near the end of the summer. So in order to take advantage of the best sales, you'll need to be ready to hit the stores when businesses are trying to clear out their floors to make room for new products.
Overall, the best time to buy indoor furniture may be the summer. According to Consumer Reports, June is a prime time to hunt for furniture for the inside of your home. During this month, you should be able to find all sorts of items on sale. Shopping for indoor furniture in July could be a good idea as well, as some discounts may carry over from the previous month or begin before new models show up in August.
Since new inventory often arrives in February, January could be another good time to look for indoor furniture. If you wait until the last minute, some deals may still be around in February. Of course to find the best bargains on furniture, you'll need to compare prices. And if you don't have time to shop for furniture in January, February, June or July, it's probably best to wait until a holiday or a particular store's clearance event.
If you're looking for office furniture, timing your shopping trip may be a bit trickier. You may see markdowns during the spring in late April or May. Office furniture may also go on sale along with office supplies in August. But you'll need to pay attention if you don't want to miss out on a great deal.
Related Article: The Best Time to Buy Appliances
The Best Time to Buy Outdoor Furniture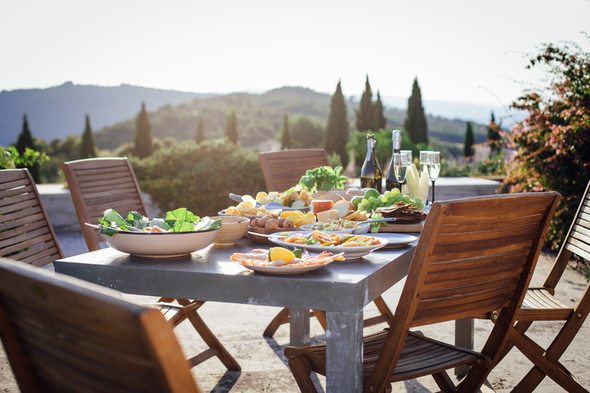 Perhaps you're hosting a party in your backyard or inviting friends over to swim in your pool. If you're trying to score a discount on outdoor furniture, August may be the best time to go shopping. Between the end of summer and the beginning of fall, retailers tend to slash prices on patio furniture, like chairs and tables.
The downside to buying outdoor furniture in August is that you might have to wait several months before you can put it to good use. But on the bright side, you could save a lot of money. If you try to buy patio furniture in the spring or near the beginning of the summer, the high demand for those items will likely drive up prices significantly.
What to Consider Before Buying Cheap Furniture
In your quest to find an inexpensive piece of furniture for your living room or patio, keep in mind that in some cases you might get what you pay for. That's certainly something to consider when shopping for used furniture. If you don't want to regret your purchase later on, it's best to carefully examine an item and ask the seller plenty of questions before you buy it.
Another factor to take into account is the material that the furniture is made of. If your patio chairs are going to sit outside all year, will they survive a big storm? Will your sofa be easy to clean if it's damaged? Lastly, don't forget to think about the cost of delivering the furniture. Even if you come across a good bargain, it might not be worth it if you have to spend hundreds of dollars to have it shipped to your home and assembled.
Final Word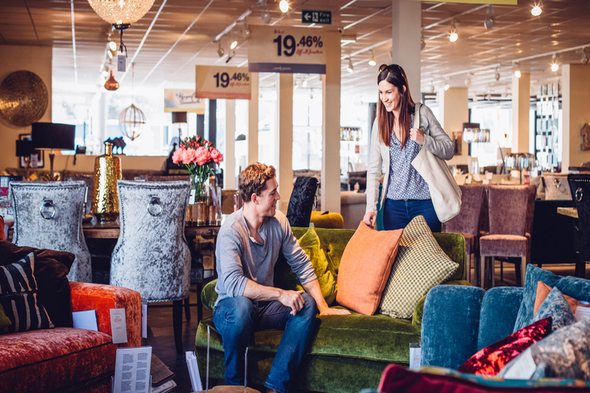 Experts say that if you need a new sofa or kitchen table, the best time to buy furniture is in the summer or near the start of a new year. That will give you the chance to snatch up the older, more affordable models before the latest ones arrive.
All sorts of items go on sale during certain months. For example, December, early September and August are some of the best times to buy a new car. But the truth is that it's possible to find deep discounts on various products throughout the year. Checking out advertisements and comparing furniture pieces online can save you time and money. And when you speak with sales associates, don't be afraid to haggle if you think the prices on the tags are too high.
Tips for Saving Money
Shop around for the best savings account. If you're planning to buy new furniture, like a sofa, a high-yield savings account can be a great place to put your money. It keeps your money easily accessible while also putting it work for you. Online-only banks like Ally and Marcus by Goldman Sachs have some of the best interest rates.
A financial advisor can help you take control of your budget. A matching tool like SmartAdvisor can help you find an advisor to work with to meet your needs. First you'll answer a series of questions about your situation and your goals. Then the program narrows down thousands of advisors to up to three who meet your needs and are in your area. You can then read their profiles to learn more about them, interview them on the phone or in person and choose who to work with in the future. This allows you to find a good fit while doing much of the hard work for you.
Photo credit: ©iStock.com/Jacob Ammentorp Lund, ©iStock.com/SolStock, ©iStock.com/SolStock