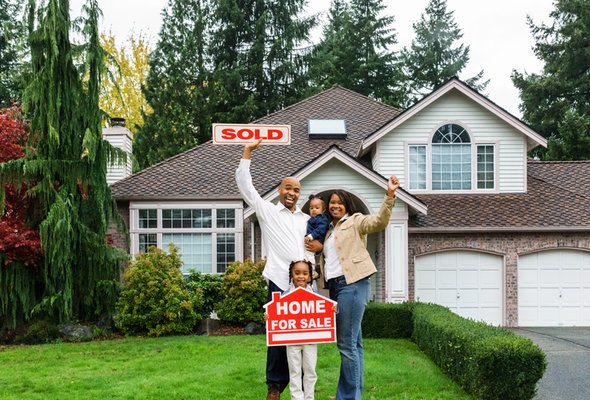 Do homeowners sell their houses before paying off their mortgages? Turns out, it happens more often than you may think. After all, most mortgage loan terms last for 30 years and few homeowners stay in their houses for that long. While you can sell your home before ditching your mortgage debt, there are some things you should know before putting your house on the market. Consider working with a financial advisor as you explore how best to sell your home.

What to Do Before Selling Your Home
If you're thinking about selling your home, it's best to contact your mortgage lender and ask for your current mortgage payoff amount. The amount you receive is generally valid for 10 to 30 days, before more interest accrues and changes the amount. Why does this matter? Knowing your outstanding loan balance will help you come up with a selling price. What's more, you'll need to use the money from your home sale to pay off your mortgage loan.
It's also important to review your mortgage loan paperwork and look for due-on-sale clauses. Due-on-sale clauses protect lenders by requiring homeowners to pay their mortgage loan in full after selling their home or transferring their deed to someone else.
While your lender will want to ensure that your loan is paid in full before someone else moves into your home, their involvement in the home-selling process will be pretty limited. They may need some information about your buyer's mortgage lender. But under most circumstances, they cannot tell you who you can or can't sell your home to. As long as the buyer can be preapproved for a mortgage loan, there shouldn't be a problem.
The Process of Selling Your Home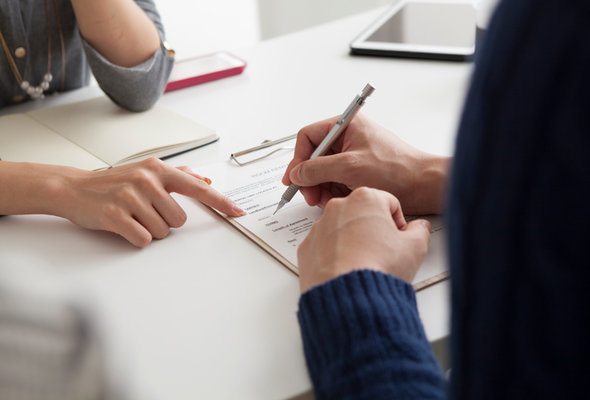 If your lender doesn't set you up with a title company, your next step is to hire an agent who will ensure that there are no issues with your property's title. You'll need to provide your title agent with your mortgage payoff amount and your account number. After you sign all of the documents you're required to complete at the closing table, your title agent can send off your final mortgage payment and officially transfer the title to the buyer.
Once you sell your home and pay off your home loan, you'll ideally have enough money left over to put into a savings account or use for other purposes.
Possible Setbacks
Hopefully the home-selling process will go smoothly. But you may experience setbacks. For example, your lender may charge you a fee for prepaying your mortgage. If that happens, you'll have to pay both the penalty and your last mortgage bill. If you can't afford to do that, you'll need to talk to your lender about your options.
Another problem may arise if you have negative equity. If you owe more than your home is actually worth, you won't be able to use the proceeds from your home sale to pay off your mortgage. You could postpone your home sale and focus on paying off your loan in full or try to refinance.
Bottom Line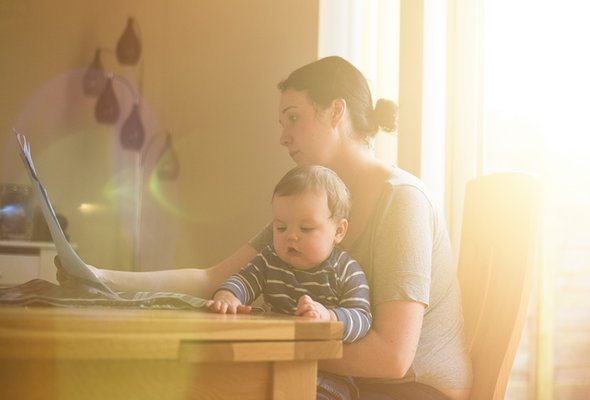 Selling your home before you've paid off your mortgage may be possible depending on your situation. Before looking for someone to buy your house, you'll need to make sure that you're up-to-date with your mortgage payments and ensure that you can cover the cost of all the expenses that go along with selling a home. Knowing your options will help you make the right decisions, especially when problems arise. When in doubt, you can always contact your mortgage lender and find a lawyer to help you avoid sticky legal situations.
Mortgage Tips
A financial advisor can provide valuable insight and guidance as you sell your property. Finding a qualified financial advisor doesn't have to be hard. SmartAsset's free tool matches you with up to three financial advisors who serve your area, and you can interview your advisor matches at no cost to decide which one is right for you. If you're ready to find an advisor who can help you achieve your financial goals, get started now.
Use SmartAsset's mortgage comparison tool to compare mortgage rates from top lenders and find the one that best suits your needs.
Photo credit: ©iStock.com/jhorrocks, ©iStock.com/kokouu, ©iStock.com/MartinPrescott