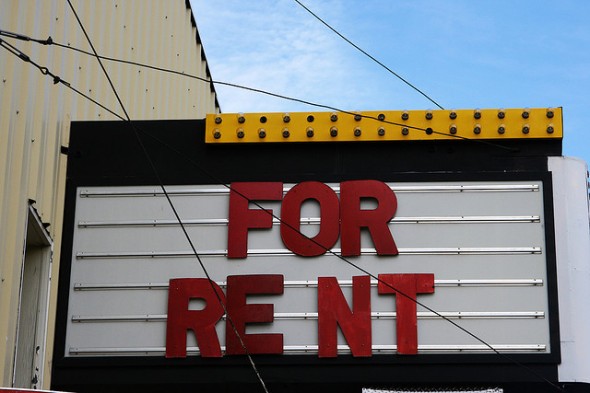 We're grown-ups, right? We want our own space and our own place. But at what cost? We found some people willing to share in order to pay bills and make extra cash. Meet people who are renting their way rich. By living in the basement, lending out their car or making room in their driveway, they are saving money and building wealth.
Related: Is it Better to Buy or Rent?
Basement Living
It started simply enough. Mike C., an engineer two years out of college, decided to buy a house in Connecticut. While his 9-to-5 pays all his expenses, it left little money for extras like graduate school.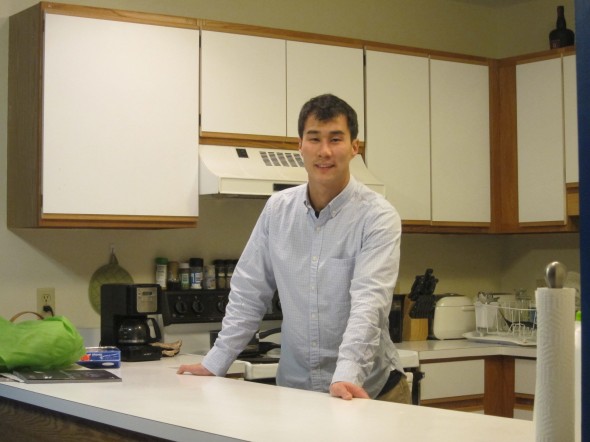 So, in 2006 when Mike started getting his MBA, he decided to take on a roommate. Renting out that one room for six months went so well that Mike decided to expand, "I renovated the partially finished basement by buying $3k worth of material on a 0% credit card and putting in a little sweat equity. I moved my stuff into the renovated basement and rented out the former room I was living in. The payback was almost immediate."
Sometimes Mom Doesn't Know Best
Not everyone was thrilled with Mike's new living situation. "My mom hated the idea of me living in the basement," Mike explains. "She kept asking why I lived in the basement in my own house." But Mike was determined to finish his graduate degree by adding roommates and not adding debt.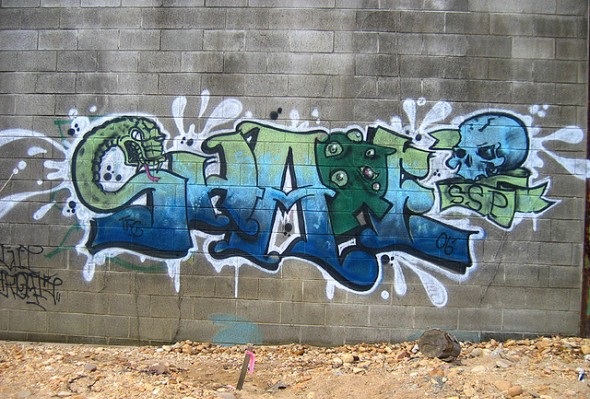 The so-called Sharing Economy appears to be growing and with it, so are the ways to make money.
"This is definitely a sustainable source of supplemental income," Mike says of the plan which paid for his MBA, helped pay off his second mortgage and allowed him to build a sizable emergency fund. "The key here is not to elevate you lifestyle with the supplemental income so that you do not become dependent upon it."
In other words, don't turn your extra money into necessary money. Keep your budget attached to your main income and set aside the extra income for a specific goal.
While Mike's mom may have objected to his financial (and life) decision, Mike isn't alone.
Sharing is Caring… and Making Money
A recent study by Latitude, in collaboration with Shareable Magazine, shows just how prevalent this idea of sharing assets has become. Survey subjects reported sharing in categories including living space, work space, meals, clothes and transportation.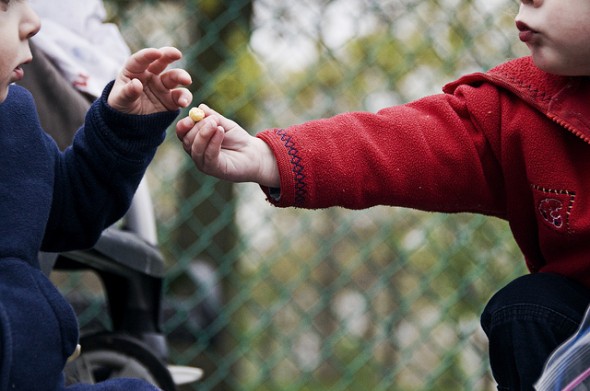 The trend doesn't look like it's going anywhere. Three out of four respondents predicted that their own sharing of physical objects and spaces will increase in the next five years. The study concluded this reflected a switch in focus from owning to access, from materialism to practicality and from possessions to experiences.
The items people in the study were most interested in sharing were those used infrequently but with a high burden of ownership. Items like cars.
Related Article: Does Car Ownership Still Make Sense?
For many people, a car is the second biggest purchase they make. It often sits right below a home in the list of big ticket items. But it is also an asset that loses value over time. The average price of a new car in the United States hit a new record in August. According to TrueCar.com, the average new car costs more than $31,000.
Of course, there are options for getting a car on an as-needed basis. Rental companies like Hertz, Budget and Avis take on the cost of buying cars and make money by renting them out to customers for days at a time. Companies like Zipcar brought a new way of thinking. Zipcar works with members who pay a yearly fee and then are able to rent cars by the hour.
A Business is Born
But those options weren't good enough for Shelby Clark. Clark founded a company called RelayRides. While a student at Harvard Business School, Clark found himself biking in the snow to get to a Zipcar. As he passed rows of cars parked on the street and going unused, he got the idea. He wanted to connect these underused, privately owned cars with people like himself.
RelayRides went live in June 2010. More than three years later, the company operates in 1,600 cities across the country. Steve Webb, Director of Communications for RelayRides, says thousands of car owners now rent to tens of thousands of renters.
Webb explains this is a new way of looking at your car, "Our advice for all car owners would be to look at your vehicle as you would any other investment- as something you would like a return on. Like a house or a stock you invest in, a car should provide some return, and with RelayRides, your car can provide a return on your investment."
But just how much of a return? Webb says the average owner is making around $250 a month and some make more than $1000 a month.
Paying Next to Nothing to Own a Car
Take Sherry B. for example. She has been renting out her Audi A4 for six months. "My car has gone to the wine country this year more than I have!"
Sherry had been living in San Francisco without a car for three years when a job change meant she suddenly needed to drive an hour every day to work. She bought a car. But then the job changed and she no longer needed to commute. "I had this car and I felt like renting it out when I didn't need it. That way I didn't have to worry about parking and it lowers the cost of owning the car."
Related Article: 4 Ways to Save on Last-Minute Vacations
Sherry recently raised the price to rent her car to $60 a day. She sees 75% of that with the rest going to RelayRides. She now rents out her car most weekends, "I get multiple requests every weekend so it's just a matter of when I want to rent it and when I need it."
Sherry says she definitely recommends renting your car to anyone who is looking to make some extra money, "You can be as strict as you want to be about the guidelines for your property. You rate the renters on the website, too. Be open and up front and honest about your needs and what you are looking for. Be clear about your expectations and be specific."
And while she says she hasn't had a negative experience, Sherry admits there are some down sides to renting out your car, "I may need an oil change more frequently and I just had to get 2 new tires but that's necessary upkeep that was going to happen eventually anyway. The timeline is just sped up a bit because of the increased use."
And she's liking the benefits. "I consistently make my car payment with the money from renting it out." Sherry's car payment is $405 a month and she averages making about $400 each month by renting. But she's also had months where she made more than $500.
Getting Paid for Parking
Anthony Eskinazi thought of another way to make some money when he found himself circling Giants Stadium in San Francisco. "I couldn't find parking," he explains. "I noticed an empty driveway and suggested we go ask them if we could use it for a few hours."
That was in 2006. Since then Eskinazi returned to his native England and started parkatmyhouse.com to connect property owners with unused parking spaces to drivers needing somewhere to park.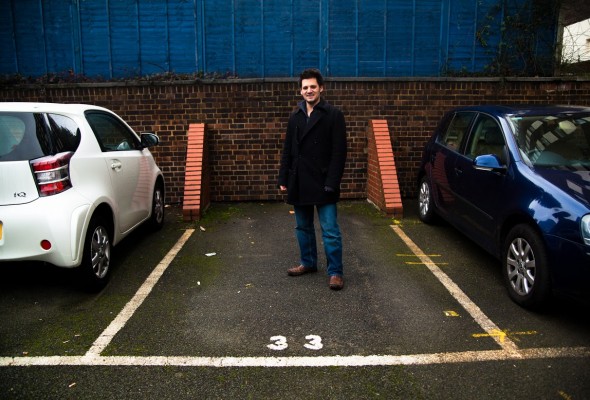 He mostly uses the site as a driver these days, though he did rent out his allocated parking space for over a year. But clearly there was a need beyond Eskinazi's own desire to attend a ballgame. More than 25,000 people rent out their parking spaces on the site with about 500,000 registered drivers using the site to look for spaces.
As for how much those renters make, Eskinazi says it depends on whether they are renting out by the day, week or month. Their location also matters, "A typical property near a train station will make between $120 and $200 per month and someone near a stadium will make around $20 per event."
Eskinazi says it is a great way for people to make some supplemental income but businesses also use the service, "We have a church that generates half of its income via parkatmyhouse."
Parkatmyhouse.com is active in more than 100 cities in the United States and more than 1,000 cities around the world. Eskinazi's advice for whether it's a good way for you to make money is to ask yourself a few questions, "Is there a lack of parking in the area? Is there a major attraction or transport hub close that makes my property an attractive parking location?" And of course, "Could I do with an extra $1,000 to $3,000 per year without really lifting a finger?"
Rent to Live
We all know the answer to that last question. So whether you have an extra parking space, a car that sits unused for days at a time or a spare room, renting your things can help bring in some serious money.
For Mike C. sharing his house is opening up his future opportunities, "My short term plan is to replace myself in my house so that the entire place is rented out and I can travel the world." The live-in landlord is parlaying renting out rooms into a live-it-up lifestyle.
Update: Have some financial questions of your own after reading these success stories? Consider talking to a financial advisor. The SmartAdvisor matching tool can help you find a person to work with to meet your needs. First you'll answer a series of questions about your situation and goals. Then the program will narrow down your options from thousands of advisors to three fiduciaries who suit your needs. You can then read their profiles to learn more about them, interview them on the phone or in person and choose who to work with in the future. This allows you to find a good fit while the program does much of the hard work for you.
Photo Credit: quinn.anya; rentingoutrooms.com; F33; bengrey; relayrides.com; parkatmyhouse.com; Niklas Wikström