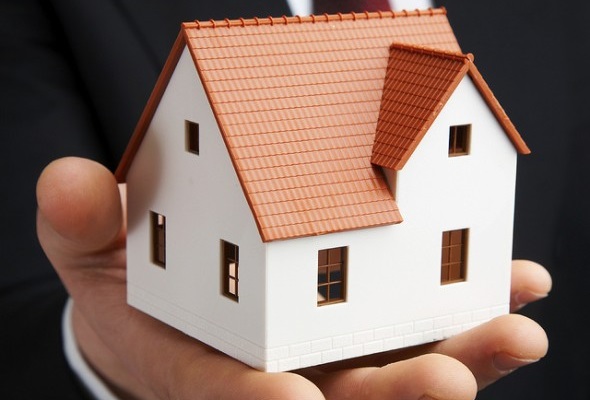 Where you plan to live in retirement can have a major impact on your finances, especially if a change of address is in the cards. When you're looking for a new place to put down roots one of the questions you'll have to ask yourself is whether to rent or buy. Buying may seem like a no-brainer when you're used to being a homeowner but there are plenty of good reasons to rent instead. If you're struggling with whether you should rent or buy a home in retirement here are a few things to consider when making your decision.
Related: Is It Better to Rent or Buy?
Comparing the Costs
When you're buying a home it's easy to focus on the list price but there are plenty of other costs that have to be factored in. The monthly mortgage payments may seem affordable but when you tack on things like homeowner's insurance, property taxes and maintenance it can push the cost up significantly. Even if you score a relatively low interest rate you'll still have to cough up a chunk of dough for the down payment and closing costs.
3 Things to Consider When Buying a Retirement Home
The costs of renting are fairly straightforward since you're not on the hook for taxes, insurance or maintenance but it may not necessarily be the cheaper option. According to a recent report from the U.S. Census Bureau, the median rental rate for vacant units reached an all-time high of $766 in the first quarter of 2014. Vacancy rates hovered around 8% and current demand is expected to push rental rates even higher. If you're looking to cut your retirement expenses by renting, an unexpected rent increase could throw a wrench in your plans.
Tax Implications
There are certain perks that go along with owning a home, including a couple of key tax benefits. For instance, if you itemize you can deduct your property taxes and any mortgage interest you pay. You won't get these breaks with a rental, although you may be able to claim the home office deduction if you work from home. How much of a tax benefit you get from buying a home versus renting really depends on your post-retirement income.
Related: What Happens to My Taxes After Buying?
If you're expecting your income and your tax bracket to drop when you retire then you won't get as much bang for your buck from these deductions. On the other hand, it may be worth your while to buy for the tax write-off if you're planning to begin making taxable withdrawals from your retirement account. This is especially true if you have a substantial amount saved in a traditional IRA since you'll have to begin taking required minimum distributions once you reach age 70 1/2. If you've built up a healthy nest egg, buying a home may help to offset some of the tax consequences.
Your Retirement Time Frame
Buying a home is a long-term investment and as a general rule of thumb, it can take anywhere from three to five years to reach the break-even point. Simply put, this the amount of time it takes to recoup the initial cost of buying the home. If you're not planning another move anytime in the near future then it may make sense to buy. On the other hand, if there's a possibility that you'll be heading for greener pastures you're probably better off renting.
Related: How Much Do I Need to Save for Retirement?
Renting also makes sense if your retirement plans involve relocating to a different city. It may seem like throwing money away in the short-term but it's a good way to get a feel for the neighborhood and the overall housing market. Buying the first home you fall in love with could end up being an expensive mistake if you find out the area isn't a good fit.
Convenience vs. Control
Owning a home is a major financial responsibility but it also means a substantial investment of your time to keep it properly maintained. Things like routine repairs, cleaning and lawn care are all the sole responsibility of the homeowner but it may not be practical to take on these tasks yourself. If you have to call in professional help it only adds on to the cost of owning the home.
Renting allows you to pass these burdens on to the landlord. The trade-off is that you sacrifice some of your control for the sake of convenience. When you're living in a property that someone else owns you're bound by their rules as to what you can and can't do. It may be convenient to not have to deal with maintenance or repairs but it may mean sacrificing your ability to personalize your home.
Is Apartment Living the Right Choice for After Retirement?
The Bottom Line
Retirement is meant to be enjoyed but stressing over your housing situation can tarnish your golden years. Running the numbers can give you a feel for which option is the best fit financially and for your lifestyle. You might also consider talking to a financial advisor about how either option would fit in with your overall financial situation and goals. The SmartAdvisor matching tool can help you find a person to work with to meet your needs. First you'll answer a series of questions about your situation and goals. Then the program will narrow down your options from thousands of advisors to up to three registered investment advisors who suit your needs. You can then read their profiles to learn more about them, interview them on the phone or in person and choose who to work with in the future. This allows you to find a good fit while the program does much of the hard work for you.
Photo Credit: flickr