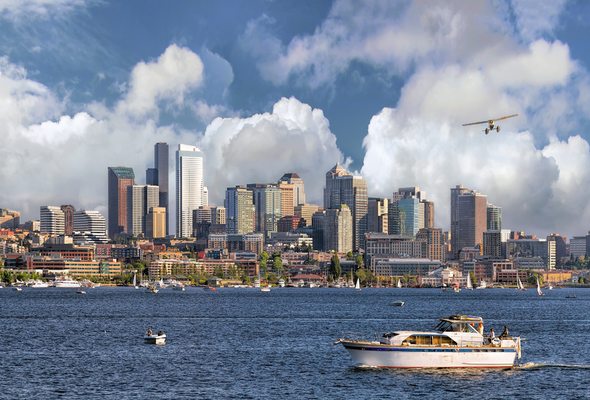 Dreaming of renting in Seattle? You'll be in good company. In this soggy seaport city on the West Coast, you'll be surrounded by people from all walks of life. And surprisingly, more than half of them are renters. Whether you're moving to the Emerald City to work at Microsoft or a local coffee shop, here's what you need to know about the rental market in Seattle.
Check out our buy vs. rent calculator.
The Seattle Rental Market
For the last two decades, explosive population growth has caused rental rates in Seattle to skyrocket. In fact, a recent report says that rents are rising at a faster rate than rent prices in every other city across the country. The creation of new jobs – particularly in the tech industry – has brought in thousands of people and increased the demand for rentals.
Since renting is so expensive, buying a home might seem like a better alternative. Though, of course, you might want to consult one of Seattle's top 10 financial advisor firms first. Trulia.com says that the median sale price for two-bedroom homes is around $472,000. That means if you buy a house and live there for four or five years, you could get more bang for your buck. But because homes are in such short supply, renting is the only option for many of Seattle's residents.
Average Fair Market Rents in Seattle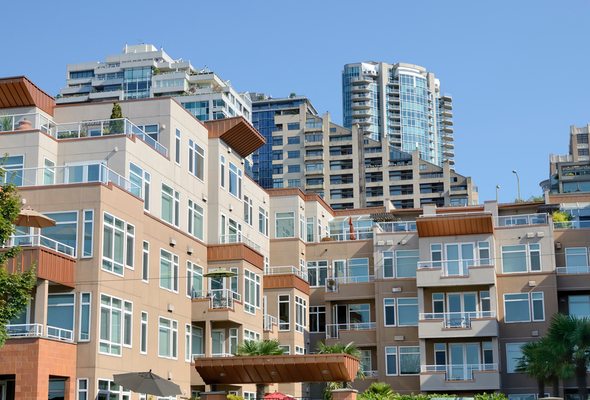 Rental data from myapartmentmap.com says that the average fair market rents for one- and two-bedroom apartments in the United States cost $1,024 and $1,278, respectively (as of November 2016). Average rental rates in Seattle are much higher. The average fair market rent for a one-bedroom apartment in Seattle is $1,725. For a two-bedroom apartment, you'll pay $2,382, on average.
Based on those numbers, the average Seattleite who signs a lease for a two-bedroom apartment could expect to spend 35.6% of their annual income on rent. Even though the median household income in the city is $80,349 (according to the Census Bureau), that's a lot of money. Government housing standards say that if housing is affordable, you should spend no more than 30% of your income on housing-related costs.
Moving outside of the Seattle city limits could slightly lower the cost of your rent. But you'll still pay more than the average renter. Lake Forest Park is 10.2 miles away and the average cost of a two-bedroom place in that area is $1,760. In Shoreline, Washington, the average cost of rent for a two-bedroom place is $1,684.
Related Article: What Is the True Cost of Living in Seattle?
Getting an Apartment in Seattle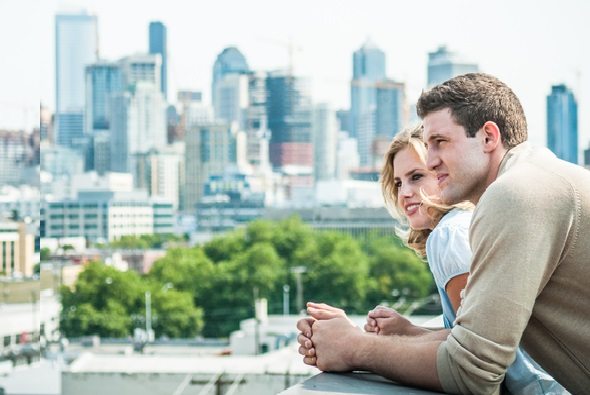 Thanks to the influx of transplants, finding an apartment in Seattle can be challenging and time-consuming, especially if you're looking for something inexpensive. If you don't have much time on your hands, finding a broker might be worth considering. In fact, that's something many people decide to do since there's so much competition for housing.
If you visit the city's government website, you'll find several different resources for low-income residents who need help finding apartments. One example is aptfinder.org, a non-profit website with listings for subsidized apartments. If your income is too high to qualify for one of those places, you could visit seattlerentals.com, northwestapartments.com, hotpads.com and padmapper.com in addition to Craigslist.
More Tips for Renters
Check out local property management sites. This could be a great way to find apartments that other renters might not know about.
Don't just search online. You might be able to find a place to live just by walking (or driving) around and looking out for signs and flyers about available apartments.
Consider your commute. Seattle (like many other big cities) is notorious for having bad traffic. So if you don't want to spend most of your mornings stuck on I-5, it's best to look for an apartment that isn't too far from your job.
Don't rule out public transportation. Seattle is known for having a good public transportation system. If you don't have a car, it might be wise to find a place close to a train or streetcar stop.
Separate your needs from your wants. You'll likely have to do this in any major metropolitan area. It's a good idea to choose a few dealbreakers and compromise on everything else. Otherwise, there's no telling when you'll find a place that suits you.
Be ready to pounce. You might have to fill out a rental application on the spot in order to lock down an apartment before anyone else takes it. That's why carrying around your application materials (including references) while you're visiting apartments is a good idea.
Know what the application process entails. The rental application process in Seattle is often anything but brief. In addition to filling out an application, you might have to submit to a credit check and a background check. If you have to pay any fees, your future landlord will have to tell you up front. Still, it helps to be ready to write a check at a moment's notice.
Become familiar with local tenant laws and rights. This is one of the best ways to avoid having a landlord or property owner take advantage of you. Because there are a lot of renters in Seattle, there are plenty of guidelines that protect them. For example, if your rent is increasing by at least 10% within a year, your landlord will need to notify you in writing 60 days in advance.
Related Article: Renting in San Francisco
Bottom Line
If you want to live in Seattle, understanding how its rental market differs from the markets in other cities might be helpful. Plus, it might give you an edge over everyone else who's on the hunt for an apartment. Good luck!
Photo credit: ©iStock.com/JPLDesigns, ©iStock.com/RiverNorthPhotography, ©iStock.com/Li Kim Goh