The City of Angels is an expensive place to live. If you're thinking about moving to LA in the near future – and buying a home isn't an option – it helps to know a thing or two about the city's rental market. That way, you can plan ahead and prepare yourself for what's to come. If you've always wanted to know more about what renting in Los Angeles is like, here's your inside scoop.
Check out our rent vs. buy calculator.
The LA Rental Market
Los Angeles is just one place where rents are rising at a faster rate than incomes. Since at least 1970, rental rates in the city have climbed more quickly than national average market rates. As crime rates have dropped, younger folks and high-income individuals have poured into the area.
Today, the LA rental market is competitive and fast-paced. Landlords often expect tenants to move in within 30 days and vacant units are often filled within 24 hours. If you want an apartment in the city, it's important to be prepared to move quickly (and somewhat aggressively) to prevent someone else from snatching up the place you like.
Unlike in other big cities, landlords in Los Angeles typically don't include their listings in multiple listing services (MLSs). Instead, they generally post their ads online, put up signs or pay to have their listings appear in newspapers. Getting a broker to help you find an apartment, therefore, might not be necessary since renters often are able to find apartments on their own.
Average Fair Market Rents in LA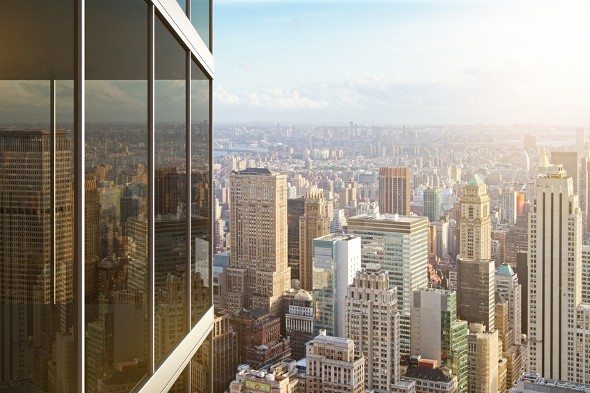 LA currently has some of the highest average fair market rents in the country. But given the city's overall high cost of living, that's not exactly surprising.
Data from myapartmentmap.com says that the average fair market rent for a one-bedroom apartment in Los Angeles is $2,336, as of July 2016. That's 24.4% higher than the cost of a studio apartment in the city and 40.3% lower than the cost of a similar apartment in New York City. If you need a place with two or three bedrooms, get ready to pay even more than that. On average, the market rent for a three-bedroom spot in Los Angeles is $4,704.
Rental rates continue to rise from coast to coast. Since the beginning of 2016, average market rents in LA have slightly ebbed and flowed. So far, June has been the most expensive month for renters, with average fair market rents sitting at $3,516.
Related Article: What Is the Cost of Living in Los Angeles?
Getting an Apartment in LA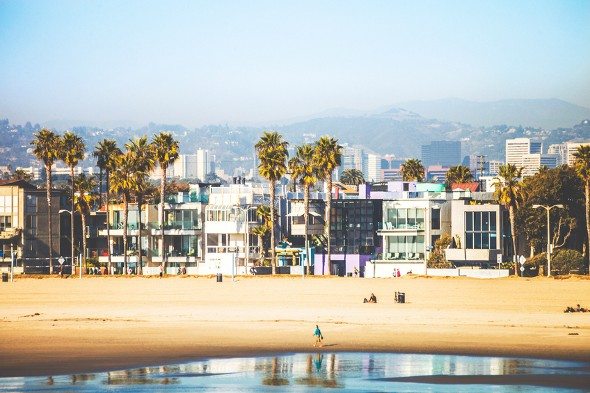 Online listings won't tell you everything you need to know about a unit, so it's always best to make time to view places in person. When you meet with landlords in LA's competitive market, it's a good idea to have your checkbook ready so you can hand over your security deposit (and possibly a single month's rental payment) as soon as possible. It also doesn't hurt to carry around a list of references and all of the documents you need so you can fill out your application right away.
Renters tend to find apartments within 30 days, so beginning your search more than a month in advance could be a waste of time. Just keep in mind that finding an apartment might take a while. In the meantime, you might have to stay with a friend or a relative or get an Airbnb if you can't find a short-term sublet.
Tips for Renters
Prepare to buy a fridge. Oddly enough, a lot of LA apartments don't come with a fridge. Before you commit to renting out a particular unit, it's best to find out whether you'll need to make room in your budget for a refrigerator.
Look outside of the city. LA renters can find cheaper apartments if they're willing to check out places in some of the surrounding communities. For example, a two-bedroom apartment in Maywood or Huntington Park would cost 102% and 113% less than a two-bedroom place in LA, respectively. Both cities are less than six miles away.
Get a roommate. Having someone to help you cover the cost of housing can make renting more affordable. If you find a roommate and you split the cost of rent equally, you can save nearly $620 every month.
Know which sites and apps to use. While you could start by looking for apartments on Craigslist, you might have more luck using the PadMapper, RadPad or Zillow apps. The Rental Girl is another website that you can check out. If you're willing to spend some money to find listings, you can also search through the Westside Rentals site after paying a $60 fee.
Ask around. There's nothing wrong with comparing apartments online. But if you don't want to pay an arm and a leg for housing, you'll need to consider talking to your fellow Angelenos and letting everyone know that you need a new place to live.
Think small. As in many of the other major U.S. cities, LA apartments tend to be tiny. If you want to live in Beverly Hills or Brentwood, you'll likely have to sacrifice some space.
Have realistic expectations. Chances are, you won't be able to find a place within your budget that meets all of your criteria. That's why it's a good idea to come up with a list of a few deal breakers and amenities that you absolutely can't live without and then be willing to compromise on the rest.
Look out for red flags. If an apartment has been on the market for over a month or two, that could indicate that something might be wrong with it. Use caution.
Related Article: The Income Needed to Pay Rent in the Largest U.S. Cities
The Takeaway
If you're determined to make LA your home away from home, knowing what your renting experience will be like before you move can make the transition easier to manage. While living in LA costs a pretty penny, renters can find deals and steals if they use the right resources and know where to begin their search.
Photo credit: ©iStock.com/Sean Pavone, ©iStock.com/peshkov, ©iStock.com/Peeter Viisimaa,