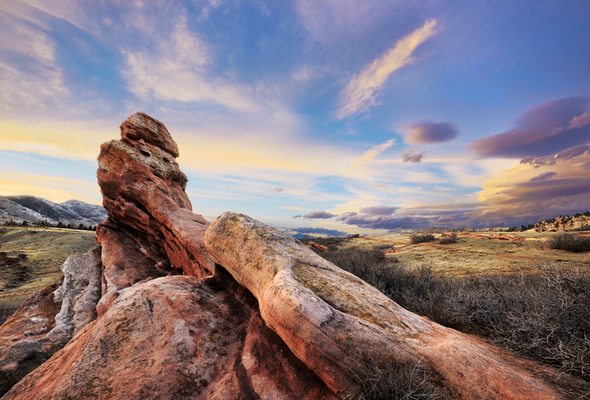 If you're dying to move out west but you can't afford to live in Seattle or San Francisco, you might want to consider moving to Denver. Located just east of the Rocky Mountains, the Mile-High City has many appealing features, including its strong economy and the almost constant presence of sunshine. But renting in Denver is not for the faint of heart. If you're interested in living there, here's what you need to know about the city's rental market.
Check out our rent vs. buy calculator.
The Denver Rental Market
Rents in the Denver metro area have been climbing since the 1980s. But in recent years, the annual growth in rent prices has increased exponentially. Rent increases in Denver now outpace average rental growth rates nationwide but some reports suggest that rent growth may be starting to slow down.
Many residents whose incomes can't keep up with the rising rents are being priced out of Denver's rental market. Some landlords are kicking out their tenants, refurbishing their apartments and renting them out to others who can afford to pay more money to live there.
Prospective and current residents who want help managing their money for rent and other costs can look to our list of the top banks in Denver for a great starting point.
There are several reasons why the Denver rental market is so competitive. Tech companies showed up in droves in the late 1990s, generating new job opportunities for the city's residents. Since then, thousands of people have moved to Denver, including quite a few millennials. Meanwhile, vacancy rates in many neighborhoods have fallen.
There have been efforts to construct more apartments, but a lot of the new units aren't affordable for many people. At the same time, the cost of providing the materials and the labor needed to build more units has gone up.
Some residents who would rather buy homes have no choice but to keep renting. While buying would be cheaper than renting for many people, there just aren't enough homes to go around for everyone who wants one.
Average Fair Market Rents in Denver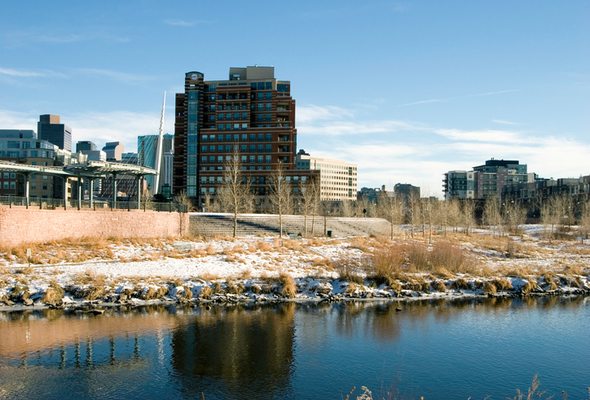 Denver rental rates are higher than the national average. Nationwide, the average listing price for a one-bedroom apartment is $1,024 (as of November 2016). In Denver, a one-bedroom unit would cost you $1,278, on average. If you want a two- or three-bedroom apartment, you can expect to pay around $1,699 or $2,136.
Average fair market rents outside of Denver are much lower. In Thornton, Colorado – which is 11.4 miles away from Denver – the average listing price for a two-bedroom apartment is $1,201. In Wheat Ridge, it's $1,232. Even if you work in Denver, commuting from one of the cities surrounding it could be a great way to save money on rent.
Related Article: What Is the True Cost of Living in Denver?
Getting an Apartment in Denver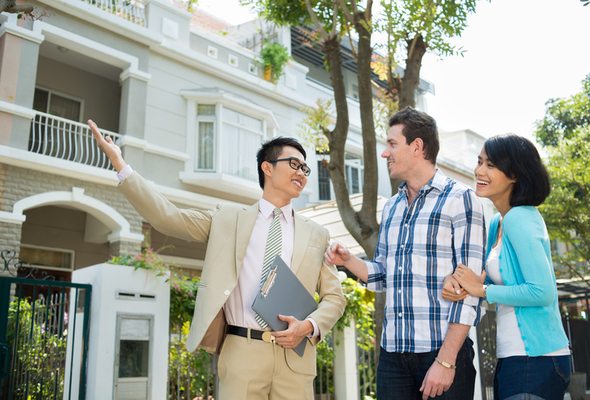 If you're trying to find an apartment in Denver, browsing Craigslist and other websites with online listings might not get you very far. Denver is growing rapidly and vacant apartments are filling up quickly. When it comes to choosing tenants, property managers can afford to be selective and some don't post their listings online at all.
That means finding an apartment might require a bit more legwork. In other words, you may literally have to walk around the city looking for ads and information about available units. Or you could find a rental agent or a broker who's willing to assist you. That's one of the easiest ways to connect with property managers.
More Tips for Renters
Try finding a landlord. You'll likely come across many property managers during your apartment search. But talking to a landlord directly could work in your favor because he or she might be more flexible and open to negotiating rental rates. Just make sure you're familiar with local tenant rights and regulations so you don't get ripped off.
Work your network. Finding a place to live might be easier if you know someone who lives in Denver. If you don't, one of your friends or co-workers might be able to connect you with a local resident or a landlord who can assist you.
Get to know the neighborhoods. Rent prices vary throughout Denver, so knowing which neighborhoods are more expensive can help you avoid spending the majority of your paycheck on rent. For example, Cherry Creek and Five Points are two of the neighborhoods with the highest rents. If you're looking for housing that's more affordable, you might be better off looking for a place in Montbello, Virginia Village or Hampden.
Remember to be patient. Finding a place to live in Denver could take time, so you probably shouldn't expect to sign a lease in a matter of weeks. Once you find a landlord or property manager with a vacant room or apartment, you'll likely have to go through a long application process before you can move in.
Watch out for scams. If an apartment deal seems too good to be true, it could be a scam. Before handing over your security deposit, it's important to verify that a particular unit is in fact available.
Dress to impress. You'll probably be competing with many other people looking for rentals in Denver. So you'll need to find a way to distinguish yourself from everyone else. That's why it's a good idea to dress in a neat and professional manner when meeting with property managers and landlords.
Check your credit report. During the rental application process, you'll need to be prepared to submit to a credit check. Reviewing your own credit report in advance might be a good idea. That way, you can correct any errors or mistakes that may be driving down your credit score.
Find out if you can sign a long-term lease. Since vacant rental units are hard to come by in Denver, you might want to consider staying in the apartment you find for an extended period of time. If a landlord or property manager says you can sign a two- or three-year lease, don't be afraid to ask for a discount on your rent. A long-term lease will benefit both you and your landlord since he or she won't have to worry about finding new tenants for a while.
Related Article: Renting in San Francisco
Bottom Line
Finding a place to live in Denver isn't easy. While there's more than one way to approach your apartment search, you can't go wrong by going out of your way to impress property managers and prove that you're capable of being a responsible tenant.
Photo credit: ©iStock.com/Adam-Springer, ©iStock.com/alphavisions, ©iStock.com/DragonImages