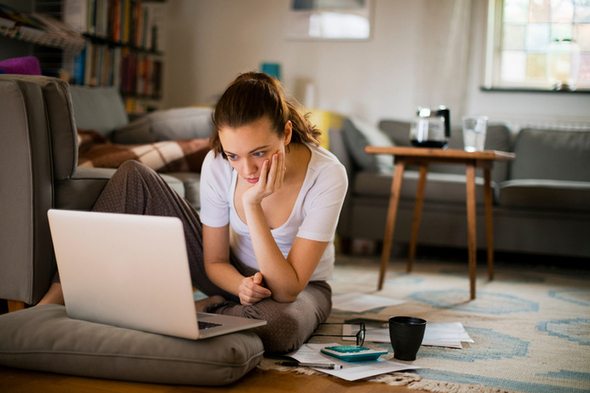 Think you can't refinance your mortgage because you have bad credit? Think again. With less-than-perfect credit, you won't have access to the lowest interest rates or the best loan terms. But qualifying for a refinance may be possible even if you've had to file for bankruptcy. Here's a look at five ways to refinance a mortgage with bad credit if you want to lower your monthly mortgage payments.
1. Make Your Application More Attractive to Lenders
Lenders often view applicants with low credit scores as risky borrowers. In order to qualify for a refinance with bad credit, you may need to highlight any qualities that prove you're responsible.
For example, if you've kept the same job for six years, that's something you may want to emphasize. Lenders want applicants to have a stable source of income. You might have trouble if you don't at least have a stable income to offset the bad credit.
2. Show That You Have Savings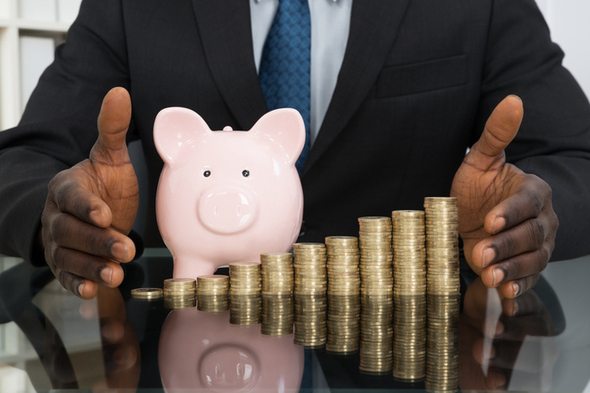 If you're expecting a raise in the near future or you have plenty of savings in your bank account, those are also things you'll want to draw attention to when making your case for a refinance. After all, lenders want borrowers to have cash reserves. If you have an emergency fund, you'll have the means to repay your loan even in the event of an emergency.
3. Ask Someone to Co-Sign
Not sure if you can refinance with bad credit? Consider finding a family member, partner or close friend who can co-sign your loan. The person who co-signs needs to have better credit than you and be in a financially stable situation, otherwise, it won't help your case. Of course, you'll want to make sure that your co-signer understands that he or she will be on the hook for the loan if you can't repay it.
4. Look Into Government Refinance Loans
The federal government has programs in place that help people with bad credit reduce the size of their mortgage payments. For example, the Home Affordable Modification Program (HAMP) helps troubled homeowners lower their mortgage bills to at least 31% of their pre-tax monthly income. If your lender doesn't participate in HAMP, you may qualify for another form of loan modification.
Another option involves applying for a refinance loan through the Home Affordable Refinance Program (HARP). This initiative assists underwater homeowners. If you are up-to-date on your mortgage payments, you may qualify. A new version of the program (known as HARP 2.0) lets homeowners refinance regardless of how underwater they are.
The Department of Housing and Urban Development (HUD) is another resource. The agency offers free housing counselors who can discuss your options with you. It's always a good idea to speak with an expert before committing your money to another loan.
5. Apply for an FHA Streamline Refinance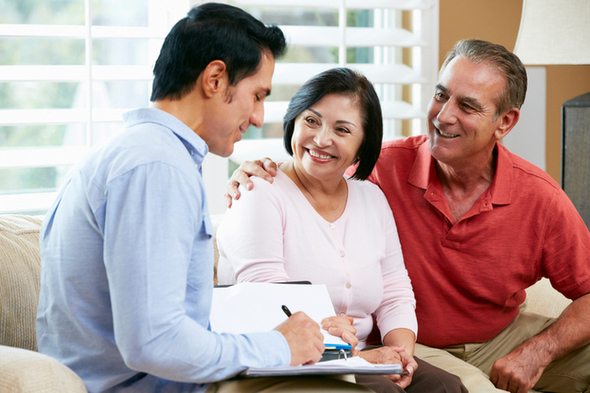 If you have a loan through the Federal Housing Administration, you may be eligible for an FHA streamline refinance. This program simplifies the refinance application process by lowering the amount of paperwork applicants need to complete. What's more, it typically doesn't require an appraisal.
Your lender will check your credit before approving you for a streamline FHA refinance loan. Many lenders expect applicants to have a minimum credit score of 640. But you may be able to qualify with a credit score as low as 600. Streamline refinance programs are also available for borrowers with VA and USDA loans.
Final Word
Trying to refinance a mortgage with bad credit may be difficult. But it's not impossible. Using the strategies we've discussed may give you the opportunity to lower your interest rate or reduce your loan term so you can pay off your mortgage debt in less time.
Tips for Building Better Credit
First things first, if you haven't scoured your credit report for inaccuracies, take some time to do so. You might find a discrepancy you can dispute to help your credit. Even if you have decent credit, it's always worth an annual check-up. You never know, someone could have opened a line of credit in your name, or, there could be an error from one of the reporting agencies on the document.
While time is the most important factor to building your credit, there are a few things you can do to help speed along the process, such as get rid of debt or pay for a deletion.
Negative information stays on your report for seven to 10 years. It's the unfortunate truth, but you can take steps to make your report look better.
Update: Have further financial questions? SmartAsset can help. So many people reached out to us looking for tax and long-term financial planning help, we started our own matching service to help you find a financial advisor. The SmartAdvisor matching tool can help you find a person to work with to meet your needs. First you'll answer a series of questions about your situation and goals. Then the program will narrow down your options from thousands of advisors to three fiduciaries who suit your needs. You can then read their profiles to learn more about them, interview them on the phone or in person and choose who to work with in the future. This allows you to find a good fit while the program does much of the hard work for you.
Photo credit: ©iStock.com/Geber86, ©iStock.com/AndreyPopov, ©iStock.com/monkeybusinessimages