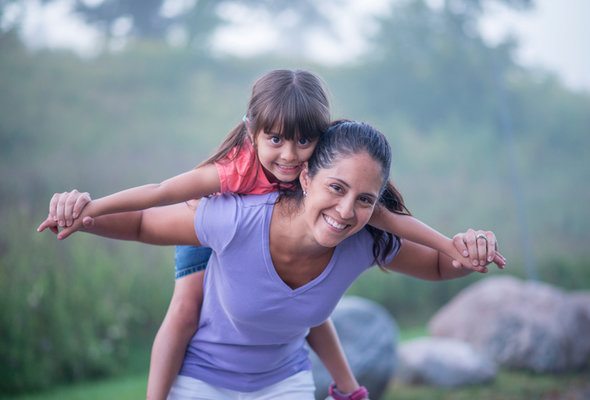 Houston, Texas is a fast-growing city. In fact, it may soon eclipse Chicago as the third-largest city in the country. But is Houston a good place to raise a family? Here's a look at some factors parents might be interested in when deciding whether to raise a family in Houston.
Find out now: How much house can I afford?
Childcare Costs in Houston
Unless you or your partner stays home to care for your child or you have other free childcare options, you'll need to pay for childcare in Houston. How much will that cost and how much of the cost of living in Houston is childcare?
Texas is one of several states in which the cost of a year of infant care exceeds the cost of a year's tuition at a public college or university. According to the Economic Policy Institute (EPI), the cost of living in the Houston/Baytown/Sugar Land, TX metro area is $60,608 per year, $5,051 per week for a family of two parents and two children. The EPI estimates that a two-parent, two-child household in Texas would need to budget $835 per month for childcare.
But that's a statewide average childcare cost. The average cost of childcare in Houston specifically is $918 per month, according to the National Center for Children in Poverty (NCCP). The NCCP also found that government childcare assistance can make a big difference to Houston families.
According to the National Center for Children in Poverty (NCCP), a single parent with two children living in Houston and working a full-time job earning $9 per hour ($2.45 more than minimum wage), would face a gap of $6,000 between income and expenses without childcare assistance. If the same family had access to state-sponsored childcare assistance, the family would have enough money and could even save $2,000 per year. The NCCP also found that for Houston families childcare is a bigger expense category than housing. If you're thinking of moving to Houston, be sure to budget for the high cost of childcare.
Houston Schools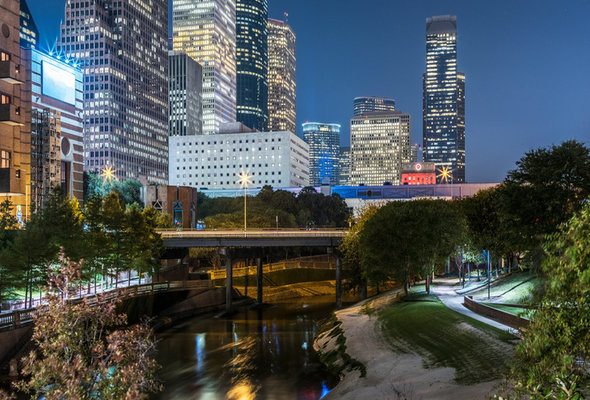 How are Houston's public schools? That depends on the school, as in other big cities. Greatschools.org gives Houston schools a rating of 5 out of 10. That's a rating based on the test results from Houston schools.
The Houston Independent School District is the largest public school system in Texas. If you're raising a family in Houston you'll find a mix of public, charter and private schools. There are also specialized schools such as the High School for the Performing and Visual Arts, which earned a gold medal for school quality from US News & World Report.
Crime in Houston
NeighborhoodScout, which pulls crime data from the FBI and the U.S. Department of Justice, estimates that Houston is safer than just 5% of U.S. cities. Houston's violent crime rate is 9.69 per 1,000 residents, compared to 4.12 per thousand in Texas as a whole and a national average of 3.8 per 1,000. The rate of property crime in Houston is 44.48 per 1,000, compared to 28.31 in Texas overall and a national average of 26 per 1,000.
Bottom Line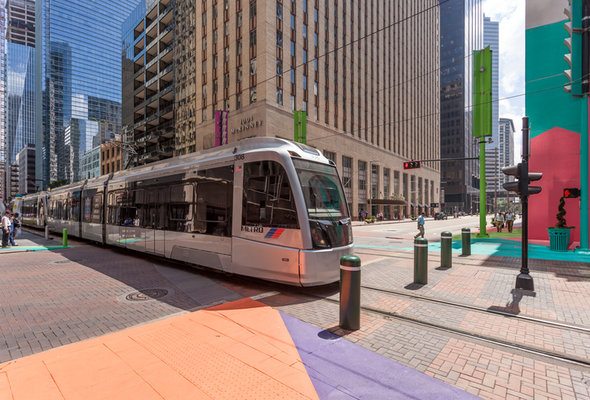 Between 2010 and 2015, Houston's population grew by 12.4%. There's a reason Houston is the fastest-growing city in America. It's a great place to live that provides economic opportunities and boasts a vibrant and diverse culture.
Photo credit: ©iStock.com/FatCamera, ©iStock.com/chinaface, ©iStock.com/typhoonski