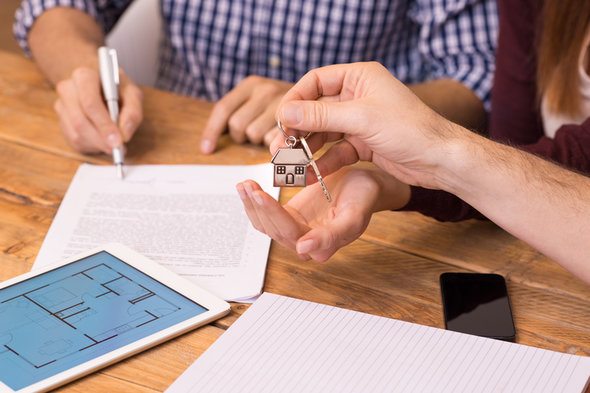 Buying a home is a major financial achievement, but for some would-be buyers, the path to the American Dream is littered with obstacles. Tighter lending restrictions and raising interest rates have pushed a number of people out of the market altogether. This has led some to look for alternatives to a traditional mortgage. In situations where your personal credit is barring you from getting a loan through a bank, a contract for deed may pave the way to home ownership. We outline the pros and cons below. You can work with a financial advisor to see if buying a house on contract makes sense for your personal situation.
How Does Buying a Home on Contract Work?
When you buy a home on contract, the seller agrees to finance the purchase for you. This replaces going through a mortgage company but is much more rare and difficult to find. Once you settle on a price, you make monthly payments to the homeowner, who retains the title to the property until it's paid off.
Usually, you make a set number of payments over the course of a few years. Then you complete the transaction by making a larger balloon payment at the end. Once you've paid up completely, the seller transfers the title into your name and the home is all yours. This can be attractive to sellers who have multiple properties or who don't need the cash out of the home to buy a new home.
Pros of a Contract for Deed Arrangement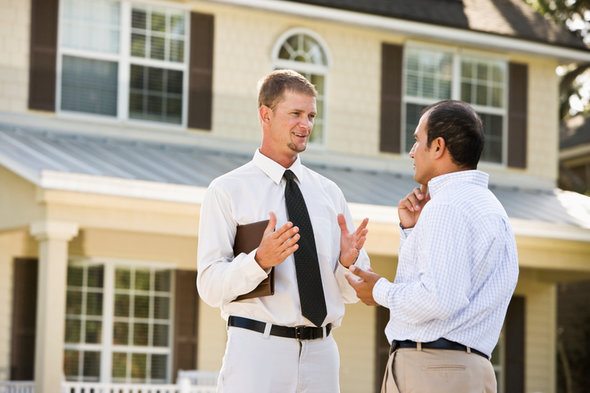 A contract for deed arrangement can be rewarding for those who find it either difficult to get approved for a mortgage, or who just don't want to pay the high-interest rates of the current market. Here are the most common benefits of buying a home on contract.
Credit Score Means Less: The primary benefit of buying a home on a contract has to do with your credit score. With a traditional mortgage, your score is everything. Buying on contract, your credit score won't carry as much weight. This makes it great for people who may not have the best credit scores. Keep in mind that should you need to take out a loan to pay for the balloon payment, then your score will matter.
Save Cash Upfront: The seller will also determine the amount of your down payment. They may not even require one at all. This is a big difference from a traditional mortgage which requires a nice chunk of change at closing. Having a lower down payment, or even none at all is definitely a plus if you don't have a lot of cash sitting around.
Improve Your Credit: A contract for deed could also help you turn your credit around if it's in the gutter. You'll have to make sure you pay the seller on time. Then, you can ask the seller to report your information to the three major credit reporting bureaus each month. That way you can get a house and see your score creep steadily upward.
Potential Drawbacks of Buying on Contract
Buying a house on contract can be too risky of an investment for many people to follow through with it as a viable option. Even though it sounds great there are a few major drawbacks that you need to understand and be able to live with before you move forward. Here are the three biggest cons of buying a house on contract:
Higher Monthly Payment: True your credit isn't really an issue when you're buying on contract. But that doesn't mean the seller will give you a break on the interest rate. In fact, you'll likely end up with a rate that's two or three points higher than what a regular loan would offer. It's always important to run all the numbers on the overall cost. That way you can better see whether buying on a contract is actually worth it.
Maintenance Without Ownership: Another issue that can cause problems for buyers is the added cost of taking care of the home. You're still responsible for things like maintenance and repairs even though you don't own the home outright yet. That can hit your wallet hard if you find out that the roof is leaky or that there's a serious mold problem. If you decide that the property could do with some improvement, renovation costs will come out of your pocket.
It's Risky: Perhaps the biggest danger to buyers in a contract for deed arrangement, though, is the risk of default. You never want to miss a payment or come up short on the balloon payment. If any of that does happen, the seller can cancel the contract. Depending on the laws in your state, you may be able to apply to have the contract reinstated. But if you're not successful, you effectively lose the home along with all the money you've poured into it.
The Bottom Line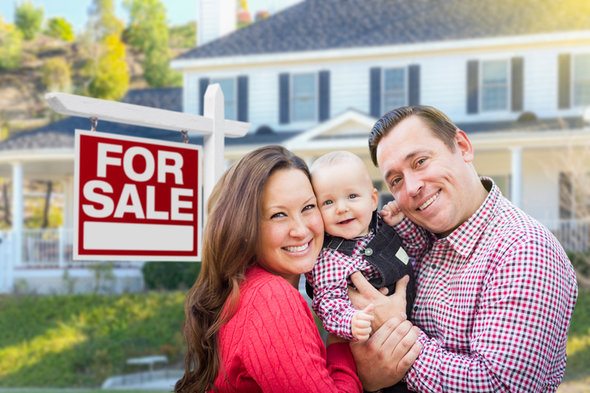 Purchasing a home on a contract has its pros, especially if your credit has taken some serious hits or it would require a significant investment of time to save up a down payment. In situations where you know the seller well and you trust them to play fair, it can be the right choice if home ownership is your end goal. On the other hand, you're taking on more risk than you would if you financed the home through a bank. It ultimately comes down to how comfortable you are with the potential drawbacks.
Tips for Buying a House
Buying a house is a big financial decision that must work along with the rest of your financial planning. You can enlist the help of a financial advisor to help you determine what the right strategy is and how much house you can afford. SmartAsset's free tool matches you with up to three financial advisors who serve your area, and you can interview your advisor matches at no cost to decide which one is right for you. If you're ready to find an advisor who can help you achieve your financial goals, get started now.
You can also use our free mortgage calculator to help you figure out what it may cost you to buy a house so you can save accordingly.
Photo credit: ©iStock.com/Ridofranz, ©iStock.com/kali9, ©iStock.com/Feverpitched