The city of Las Vegas has been growing rapidly, and as it grows its image changes. Yes, Sin City is still a great place for a big birthday or bachelor party, but there's more to it than the Strip. If you're thinking of moving to Las Vegas here are 15 things you should know.
1. Las Vegas is Diverse
In terms of both income and ethnicity, Las Vegas is a diverse place. The city's population is around 32% Hispanic or Latino, 13% Black and 6% Asian, according to latest estimates by the Census Bureau.
The Las Vegas hotel ads you see on TV may feature wealthy, white revelers, but the real Las Vegas is much more mixed than the glossy ads would have you believe. That's one of the things that makes Las Vegas a great place to live.
2. Homes are Affordable – for Now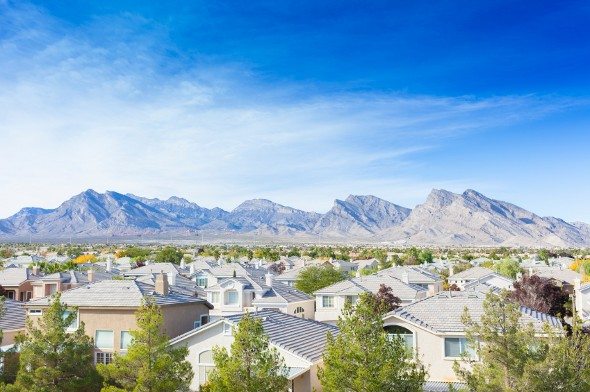 According to Zillow, the median home value in Las Vegas is $230,800. Las Vegas home values have risen 12.4% in the past year. The city was hit hard by the mortgage crisis and recovered relatively slowly. Prices in Sin City are currently still relatively affordable, though upward pressure on prices may change that. One advantage of the Las Vegas sprawl is that home prices haven't skyrocketed like they have in places like San Francisco, where development is much more constrained.
3. You Need a Car
That sprawl we just mentioned? It's real, and it means you need a car if you live in Las Vegas. There are always exceptions, people who don't use a car for financial or environmental reasons, but in general Las Vegas is very much a driving city. And if you're planning to partake of the city's party scene, remember to designate a driver in advance.
4. The Downtown Project is Underway
Zappos CEO Tony Hsieh and other Las Vegas entrepreneurs have put a lot of money and effort into revitalizing downtown Las Vegas and turning it into a thriving district. Hsieh personally put $350 million into the project, which includes a Container Park that houses local businesses. The project's mission is, "collision, co-learning and connectedness." This means areas where residents can interact and innovation can flourish. If you're worried that Las Vegas won't have a downtown feel you can rest easy.
5. Nevada's Natural Beauty is All Around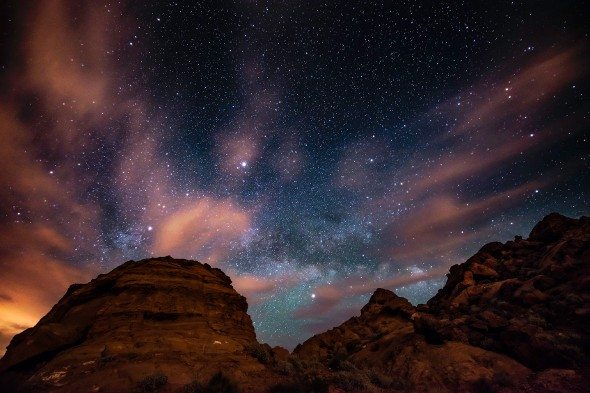 When you're in Las Vegas you're well positioned to explore the natural beauty that surrounds you in the rest of Nevada. You can take your car (or rent one) and drive to places like the Red Rock Canyon National Conservation Area and Great Basin National Park.
6. The Thai Food
The Thai food in Las Vegas is justifiably famous. The most well-known spot is Lotus of Siam but there are plenty of other delicious offerings. A quick web search will reveal passionate posts and reviews by people who claim to know the best Thai restaurant in Vegas. Once you move to Las Vegas you can decide for yourself which spot is the best.
7. You're in Prime Position for a Staycation
When you're in Las Vegas you're surrounded by amazing luxury hotels. If you use an app that gathers same-day hotel room listings (or go the old-fashioned route and call around) you may be able to get some great deals on rooms that wouldn't otherwise be in your budget.
8. Off-Beat Cultural Attractions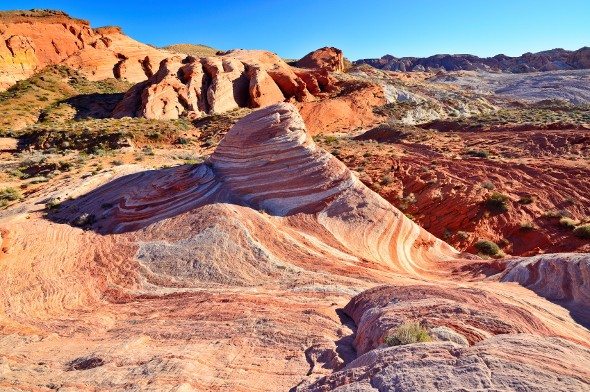 Las Vegas offers some off-beat cultural attractions that will keep you entertained and let you give visitors a taste of the other Vegas. Instead of the usual cruising the Strip you can check out the Mob Museum, the Neon Museum or the Burlesque Hall of Fame.
9. Shows
Another great feature of Las Vegas is that it draws some serious talent. As a Vegas resident you'll have access to amazing shows, and you may be able to score last-minute deals on tickets. If you love music and going to big concerts is your thing, moving to Las Vegas will be a game-changer.
10. Low Taxes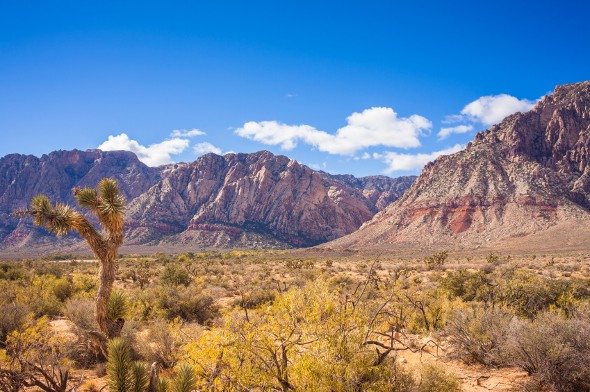 Las Vegas boasts some low taxes. For one thing, Nevada has no state income tax. The bad news is that Las Vegas has a sales tax of 8.15%. On the other hand, property tax rates are low. The hotel taxes that tourists pay when they visit Las Vegas help line the government's coffers so locals can continue to pay low taxes.
In fact, the cost of living in Nevada may be one of the biggest draws of the state. For instance, if you moved from San Diego to Las Vegas, your costs would decrease by about 15% mostly because of much cheaper food prices and lower taxes.
11. Traffic Can be Bad
As you might expect in a sprawling driving city, traffic in Las Vegas can be bad. After moving to Las Vegas you'll learn your way around and get better at avoiding traffic-prone areas. Still, it's a good idea to give yourself plenty of time to get to important events in case of traffic delays.
12. Homeowners Associations
Nevada is home to nearly 3,000 homeowners associations, according to the Nevada Department of Business and Industry. If you're moving to Las Vegas and buying a home, chances are you'll have to deal with a homeowners association. This can be tricky, as many associations have been the subject of complaints. These complaints run the gamut from poor management to out-and-out fraud. If possible, read online reviews before you buy into a development.
13. Surprising Professional Sports
It may seem strange given the city's high profile and status as a bachelor party destination, but there are no professional football or baseball teams in Las Vegas. However, the desert city is home to the Vegas Golden Nights, the pro hockey team. Even better news, in 2017 and the San Antonio WNBA Stars announced a move to Las Vegas.
14. The Weather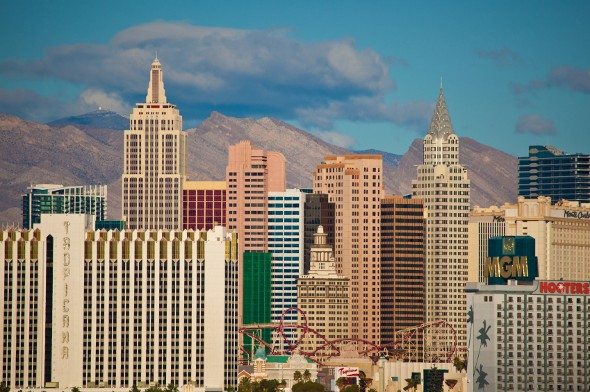 Las Vegas gets hot. Over 115 degrees hot. Yes, it's a dry heat and yes, air conditioning is ubiquitous, but the heat will still affect your day-to-day life if you move to Las Vegas. You'll probably start planning errands and get-together's with friends around the heat, and giving preference to air-conditioned activities and locations on the hottest days of the year.
The heat is lethal. In 2017, Las Vegas valley had over 12 heat-related deaths, mostly in June. If you drive, it's important to keep some emergency water in your car. It's also good to wear sunscreen daily and to keep some extra sunscreen in your bag and your car.
15. Public Schools are Hit or Miss
Las Vegas' school system has struggled to keep up with the city's growing population. Salaries for teachers are low, space is at a premium and many schools are under-resourced. If you have school-age kids this may be a big factor in your decision about which Las Vegas neighborhood to choose.
Next Steps
If you are moving to Las Vegas, it's a good idea to understand how the change will impact your budget. A financial advisor can help you navigate big life changes like a move, or just help you identify and meet your financial goals. A matching tool like SmartAsset's can help you find a person to work with to meet your needs. First you'll answer a series of questions about your situation and your goals. Then the program will narrow down your options to up to three financial advisors who suit your needs. You can then read their profiles to learn more about them, interview them on the phone or in person and choose who to work with in the future. This allows you to find a good fit while the program does much of the hard work for you.
Nevada's lack of income tax means more money at the end of the day. Try our paycheck calculator to see how much more you'd take home in the Silver State.
Use our moving checklist to help you prepare for a jump to Sin City. Packing an overnight box before you squirrel away all your necessities in the moving truck is just one of the tips on the list.
Photo credit: ©iStock.com/Mlenny, ©iStock.com/LPETTET, ©iStock.com/kwiktor, ©iStock.com/4nadia, ©iStock.com/LPETTET, ©iStock.com/rypson