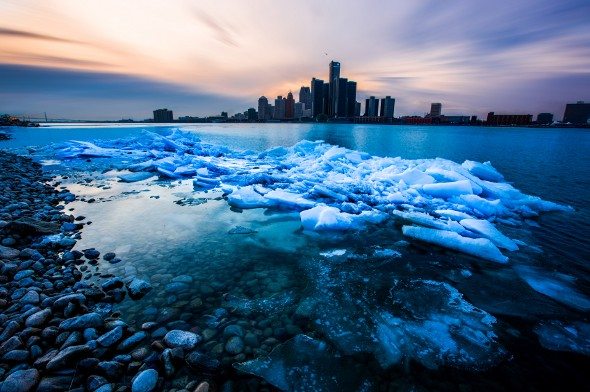 If you're currently living in an expensive city like San Francisco or New York, the cost of living might be getting to you. If you're ready to move to a more affordable city, you may want to consider putting Detroit on your list. Here are 13 things you should know about moving to Detroit.
Find out now: How much house can I afford?
1. You Gotta Have Heart
Between the 1950s and the 2010s, Detroit lost more than half its population. Residents left Motor City as Detroit's automotive industry lost jobs and wealthier families moved to the suburbs.
Entire neighborhoods emptied out. But a core of the city's residents stayed and carried the torch. Those who remained in Detroit tend to be fiercely devoted to the city. They don't need people to "save" Detroit by moving there.
As a new resident, it's a good idea to embrace that positive attitude about Detroit. If you move to Motor City and spend all your time complaining, you won't endear yourself to the locals. By all means get involved in your community, but try not to walk around acting like your presence in Detroit is a gift.
2. Embrace the Tigers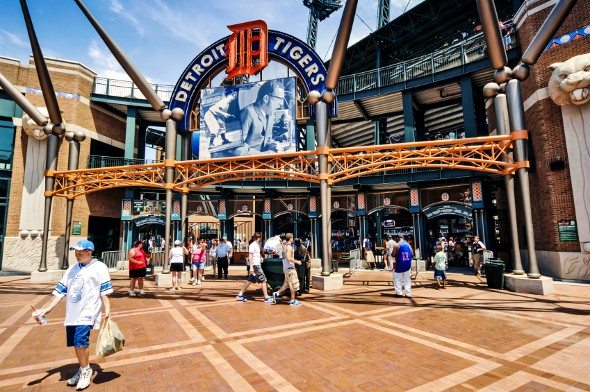 The Detroit Lions aren't exactly a stellar football team, and the Pistons play basketball way out in Auburn Hills. For a convenient pro sports experience, your best bet is the Detroit Tigers baseball team. The stadium is a beauty and it's right in downtown.
Even if you're not crazy about the sport, catching a Tigers game is a great excuse to hang out in the sunshine with friends. They're very well attended, so going to a game is a great way to feel like a real Detroiter.
3. It's Not All Industrial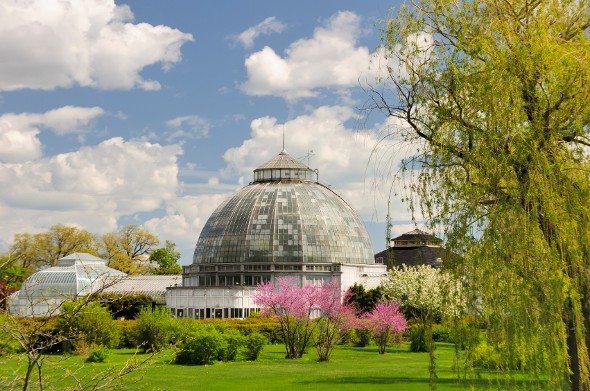 Once you explore Belle Isle and Detroit's other green spaces, you'll realize that "the D" is more than an industrial city. Plus, there are ongoing efforts to add more green spaces and turn disused buildings and blocks into parks. Expect more trees and parks in the years to come.
4. Detroit is Huge
Manhattan's land area is 22.8 square miles. Detroit's? 142.9 square miles. As you might expect of a city that co-evolved with America's car culture, Detroit isn't exactly compact. Don't expect to be able to walk, bike or skateboard around town and still get anywhere you want to go in a timely manner.
The combination of a huge, sprawling city area and a declining population created the abandoned areas you've probably seen in "ruin porn" from Detroit. Yes, there are blighted areas, but they're on the radar of city officials and local activists who are working to address the problem.
5. You Need a Car
As a follow-up to point #4, it's worth saying that you need a car in Detroit. Of course there are people who don't have a car (or who share a car) for financial or environmental reasons. When you first move and you're still getting settled you might be able to hold off on buying a car, but we're guessing you'll cave at some point.
Rumors that foreign-made cars will be vandalized in Motor City? Grossly exaggerated. But if you want to buy from one of the Big Three automakers to express your Detroit pride, go for it. Car insurance rates in Detroit are notoriously expensive, though, so you may want to opt for a less expensive car to balance out the cost of insurance.
Check out our cost of living calculator.
6. Detroit is Political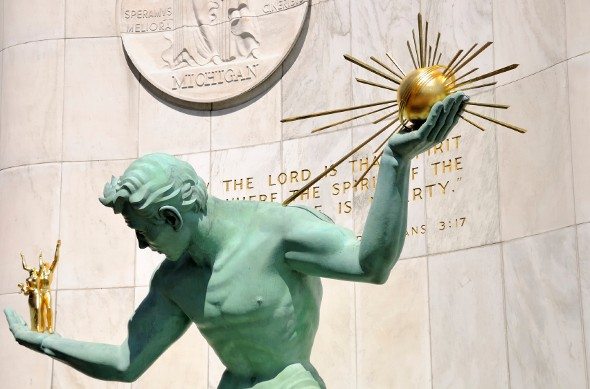 Detroit hasn't had the best luck with its mayors. Decades of controversial leadership, job loss and white flight to the suburbs culminated in the turnover to a state-appointed emergency manager of Detroit's operations. The city's bonds earned a junk rating.
Detroit elected a new mayor in 2014, but there's still a lot of work to be done to revitalize the city and rebuild trust between the people and the government. If you're of a political bent yourself, you may want to join in the activism after moving to Detroit.
7. You're in Prime Position to See Michigan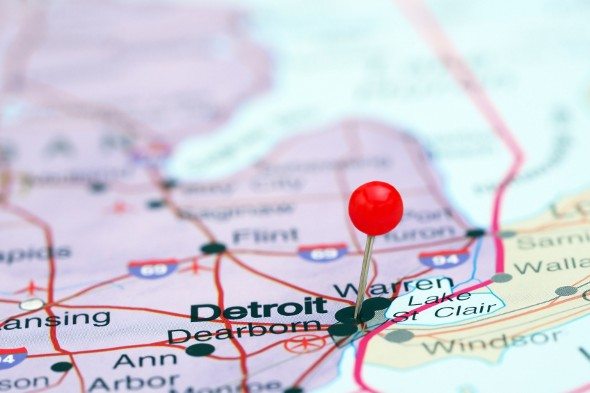 Living in Detroit puts you in a great position to explore the rest of Michigan. In the mood for a charming college town with lots of cultural offerings? You're less than an hour from Ann Arbor. Need a nature fix? Head to the Upper Peninsula. Since you'll probably have a car anyway (see above) you might as well use it to get out of town from time to time.
8. Detroit Gets Creative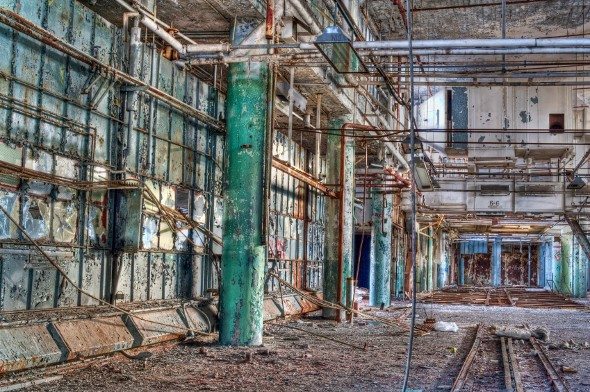 The low cost of living in Detroit makes it an appealing place for artists and other creatives. Disused industrial space has been turned into studios, and that's just one example of the creative renaissance in Detroit. One famous Detroiter is turning city compost into valuable soil, while others have set up a "fowling" rink in an old warehouse.
9. The Cheap House Thing is Overrated
Think you can move to Detroit, buy a house for a dollar and move right in? Think again. There are some very cheap houses for sale in Detroit, but many of them need a lot of work. We're not just talking a paint job. Unless you're a skilled contractor and/or have both a down payment and a renovation fund you'll have to save up to buy a home in Detroit just like you would in another city.
Be sure to talk to a financial advisor about how buying a home will impact your financial plan. A matching tool like SmartAsset's SmartAdvisor can help you find a person to work with to meet your needs. First you'll answer a series of questions about your situation and goals. Then the program will narrow down your options from thousands of advisors to three fiduciaries who suit your needs. You can then read their profiles to learn more about them, interview them on the phone or in person and choose who to work with in the future. This allows you to find a good fit while the program does much of the hard work for you.
10. The Art and Architecture are Stunning
As you might expect from a city that was once wealthy and booming, Detroit boasts some impressive architecture and an art collection that any city would be proud of. The Detroit Institute of Arts should be one of your first stops after moving to Motor City. There's also a contemporary art museum, a Motown museum and a museum of Detroit's history. If you love architecture, you'll have plenty of options, from Beaux Arts to Brutalism.
11. It's All About the Neighborhoods
Eastern Market, The Villages, Midtown, Grandmont Rosedale and Jefferson East are just some of the neighborhoods in Motor City. If you're moving to Detroit it's a good idea to choose the neighborhood that feels like the best fit for you and your lifestyle. That could involve reading up on each of the neighborhoods, visiting the city before you move, or doing a month-to-month lease while you look for a place to rent or buy long-term. Because the city is so spread out it's extra important to like the neighborhood you call home. It'll take you a while to get anywhere else.
12. Taxes are on the High Side
Detroit has high property taxes (who knew, right?) and it also has a city-specific income tax. So that home you got a great deal on could end up costing you a pretty penny in annual property taxes, and your income tax bill could go up after you move to Detroit. Paying a high property tax rate might be manageable if your home's valuation is low, but as the city recovers and homes are re-assessed, it's important to know that property tax bills will likely climb.
Check out our property tax calculator.
13. It's Small Business-Friendly
Detroit is doing a lot to provide incentives for old and new residents of Detroit to start small businesses. You may be able to get tax waivers and grants to start that coffee shop or bookstore you've always dreamed of opening. If you have good credit, you'll have an even easier time getting a small business loan.
Bottom Line
Detroit doesn't need you to save it, but the city will certainly welcome you if you arrive with a positive, community-minded attitude. If you're looking to get out of suburbia or an expensive metropolis that's getting you down, Detroit may be just the place for you.
Photo credit: ©iStock.com/Steven_Kriemadis, ©iStock.com/csfotoimages, ©iStock.com/RiverNorthPhotography, ©iStock.com/RiverNorthPhotography, ©iStock.com/dk_photos, ©iStock.com/Cynthia Lindow