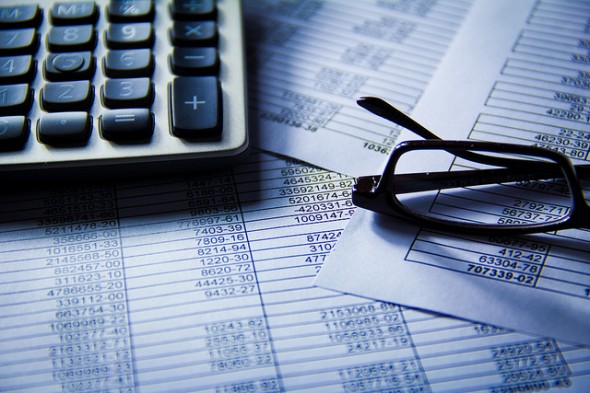 You recently decided that you are ready to buy a home. Time to start doing some shopping, right? Not so fast. Applying for mortgage prequalification or mortgage preapproval can remove some of the guess work that goes into shopping for your dream piece of prime real estate.
Find out now: Am I overpaying for this house?
Unsure about how much of a home can you really afford? A mortgage prequalification can help you significantly narrow down the choices. How? By showing you how much of a loan you're qualified for. Want to increase the chances of finding a home? A preapproval can greatly increase your attractiveness to an eager seller and get you to closing on your new home in as little as 30 days.
Mortgage Prequalification & Preapproval- What's the difference?
You may be wondering what the difference is between the two. After all they sound pretty much the same, right? They are in some ways very similar, pre-approval is a firm commitment from the lender whereas pre-qualification is a commitment in principle.
There two main advantages to mortgage prequalification and preapproval. On one hand it makes the buyer more attractive to sellers thanks to the added certainty of loan approval. With both there is the increased possibility that the sale will go through without a hitch, putting everyone involved at ease. Being preapproved also helps moves the loan processing along more quickly, because the majority of the paperwork (qualifying, underwriting etc) is already completed.
What is mortgage prequalification?
A mortgage prequalification is usually free and is an estimate of how much the lender thinks you could be eligible to borrow. This amount is based on your recent financial history going back two years. Prequalification can be useful in helping buyers narrow down their choices before getting serious about house hunting.
There is one catch, prequalification does not mean you will get the loan. The lender is simply making an estimate based on your basic financial information. Prequalification is a "dry run" of the entire loan application process. Meaning the lender is only showing you the loan that they believe they could approve you for if everything checks out.
In order to go through with a mortgage prequalification you will need to provide your employment history, tax history, and a credit report. That's it. Any additional proof you can provide that show's you're effectively managing your bills can only help your case.
What is mortgage preapproval?
Mortgage pre-approval occurs when the lender is ready to offer an actual mortgage loan based on the information provided. The pre-approval will likely come with conditions to close valid for a specific period of time. Your lender may not require that you pay any fees except the cost of a credit report at this time.
To be able to be pre-approved your bank will ask you for all the documents required to process the loan. These include, but are not always limited to:
Social security
Proof of employment
Proof of income
Tax documents
Place of Residence
Bank account
Credit information
Purchase agreement- Not required for the preapproval but will be required for final approval of your loan.
Gift letters- Is your family helping you out, prove it.
Monthly expenses
Self-employment documents- If you don't have a W-2 you will need provide proof that your employment and income are steady.
Three tips for prequalification success:
Research your lender: You could be working with the lender who prequalifies you all the way to to closing. Things can move pretty quickly once the mortgage application process begins. Spare yourself the trouble of having to choose between banks further down the road by researching the products lenders offer and if they align with your own goals and budget.
Prepare: Get your paperwork together.
Don't get creative: Don't take any liberties with the documents you are asked to provide like your income statements or credit report. Hiding issues, or overstating income will show up later in the mortgage application process and could potential derail your purchase. Be straightforward and your bank will be better able to help you through any hurdles.
Three tips to preapproval success:
Timing is everything: Preapprovals are temporary and are usually valid for 60 to 90 days. Any credit inquiries will ding your credit score so any hesitation is to be avoided as you could end up restarting the mortgage process all over again.
Any changes to your income, employment history could impact your actual approval. Also be sure to have the money for your down payment ready and waiting to avoid delays. If you're still uncertain about buying a home, use the SmartAsset calculator to help you make the best decision possible before seeking pre-approval
Seller's concessions: If you're short on cash and worried that you may not be able to cover closing costs out of pocket, you can use a seller's concession to increase the amount of the loan you're applying for. The increased loan amount will be subtracted from the actual purchase amount at closing. At closing the seller will return the difference to you cover the costs. Which means the only cash you need is for the down payment. Problem solved.
Get multiple quotes: It's a buyer's market. Make sure you're getting the best deal possible with the best bank possible. You deserve it. Shop around until you're absolutely happy with the products offered, and then apply for pre-approval with the best fit.
Think you're ready to move ahead with the mortgage application process? Plug your details into the SmartAsset calculator and we'll help you make a match. It's like a dating service for your first time home buyer dreams.
See the rest of the posts in this series:
Mortgages – Part 1: Introduction to the Mortgage Process
Mortgages – Part 3: The Mortgage Application Process
Mortgages- Part 4: Mortgage Underwriting & Insurance
Mortgages – Part 5: Pre-Closing and the Closing Process
Photo credit: 401(K) 2013