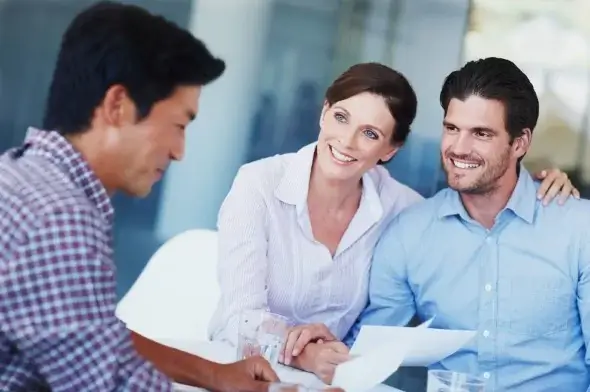 Photo credit: © iStock/laflor
So you've found your dream home and now you're ready to buy it? That's great! Here's how to play the next stage of the home-buying game, making an offer on a house. These are our tips:
Get Pre-approved for a Loan
Getting pre-approved for a home loan before you start looking at houses — and certainly before you make any offers — can make your life much easier. You'll know how much money mortgage lenders will give you and you won't waste time touring houses you can't afford or making an offer on a house that you can't back up.
Decide What to Offer
Next, you'll need to decide what to offer on the home that has caught your eye. How much house can you afford? How competitive is the real estate market? Will you need to spend big on repairs or upgrades to the house? How long has the house been on the market? Does the seller seem desperate to close the deal? Is it a short sale? All these factors will influence how much you decide to offer for the home.
In general, making a lowball offer on a house is risky if you really love the place. Making a low offer can be a great way to get negotiations started but if you go too low you risk alienating the seller or losing out to other buyers. If you're making an offer on a short sale, the sale will go through more quickly if you can make an all-cash offer. Whatever you decide to offer, it's important to do some market research on sale prices of similar homes in the area so you have facts to back up your offer.
Decide on Your Earnest Money
Think of earnest money as a deposit. You pay the money into an escrow account to be held until closing. It shows that you are seriously interested in the house and provides some reassurance that you will be able to follow through financially if the seller accepts your offer. You may also hear people refer to this money as a good faith deposit.
How much earnest money is enough and how much is too much? That depends. The rule of thumb is usually between 5 and 10 percent of the home price. Bear in mind that you could lose the money if the deal falls through, so it's important not to put up so much that you'd be ruined if you lost the cash. On the other hand, the more you put down, the more the seller can see that you are committed to the deal and you've got the financial resources to prove it. In most cases, once a potential buyer has handed over earnest money, he or she will stop looking at other properties and the seller will stop showing their home as well.
Draft the Offer Letter
This is where a real estate agent usually comes in. Making an offer on a house without a realtor or agent to advise you is possible, but you likely will want to consult a real estate attorney. Offer letters are more than a note from you to the seller saying, "Hey, can I buy your house for this much?"
Offer letters usually include the following information:
The address of the property.
Who is involved in the transaction – including both the seller and the buyer (that's you!).
Your initial offer.
The financing terms for your purchase. Will you pay in cash or finance the purchase with a mortgage? If you're using a mortgage, what are the terms of the home loan and how much of a down payment are you making?
A target date for closing.
The earnest money (deposit) amount you've decided on and stipulations as to the fate of this money if your offer is rejected (in which case the money generally reverts to the buyer) or if you are unable to complete the transaction (in which case the seller usually gets to keep the money as damages).
The method for prorating real estate taxes, rents, fuel, water bills and utilities. If you move in on the 13th of the month, how will that month's bills be split between you and the seller?
The provision concerning who will pay for closing costs, including title insurance, survey, home inspection and other costs.
Requirements specific to your state, things like attorney review of the final sales contract, or disclosure of specific environmental hazards.
Contingencies. Some people in highly competitive real estate markets choose to make offers without contingencies to increase their likelihood of getting the home. For everyone else, it's wise to include some contingencies in your offer letter. What are contingencies? They're circumstances that let you rescind your offer without penalty, aka without losing your earnest money. These can include:

Financing: You must receive final approval from a lending institution to provide a mortgage for the specified amount. You won't be on the hook for the home if you find yourself unable to secure a mortgage.
Home inspection: You can stipulate that you must receive a satisfactory report from a home inspector within a specified period of time. This will generally include information about the overall condition of the house, termite or pest damage, structural integrity and the presence of mold, radon or other hazards. Parents and future parents, it's a good idea to ask about lead-based paint and who will cover the cost of removing it.
Appraisal: The appraised value of the house must meet or exceed the agreed-upon purchase price at the end of negotiation. This is often a condition of the mortgage lender, since no bank wants to lend to someone who is paying more for a house than the house is worth.
Required repairs: If repairs are in order, you can specify certain items that must be taken care of by the seller. Good things to fight for are any parts of the home that aren't up to code, such as rotting staircases.
Your attorney must confirm that there are no defects in the sale contract in order for the sale to close.
You must be able to sell your current home for a specified price within a specified timeframe using reasonable best efforts and if you are unable to sell your home you won't be compelled to go forward with buying.
In competitive markets, buyers often include a personal touch in their offer letters. This can be information about why you want to buy the property, such as your personal connection to the neighborhood or the home's proximity to beloved relatives. This information is usually designed to tug at the heartstrings of the seller and make your offer stand out. It's especially useful when you're making an offer on a house for sale by owner. If you have adorable kids, you may want to throw in a picture to sweeten the deal…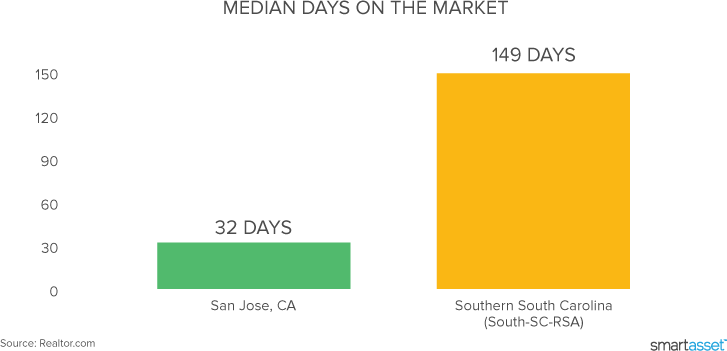 Negotiate, Negotiate, Negotiate
The home-buying process doesn't end when the seller receives your offer letter. It's relatively rare for a home sale to go through without at least one round of negotiation. That means your first offer probably shouldn't be your absolute best offer, otherwise you'll have nothing to come back with if the seller gives you a counter-offer. Sellers' counter-offers can be about the price (they want more money) or about the contingencies stated in your offer letter (they want fewer obligations to make repairs, for example).
Sometimes sellers will try to stoke bidding wars between multiple interested parties. Only you can decide how competitive you want to get with the home-buying process. If your competitive nature takes over and you decide get involved in a bidding war, keep in mind that sometimes sellers exaggerate the level of interest from other potential buyers or use other tactics in an effort to drive up the sale price.
Get a Home Inspector on the Case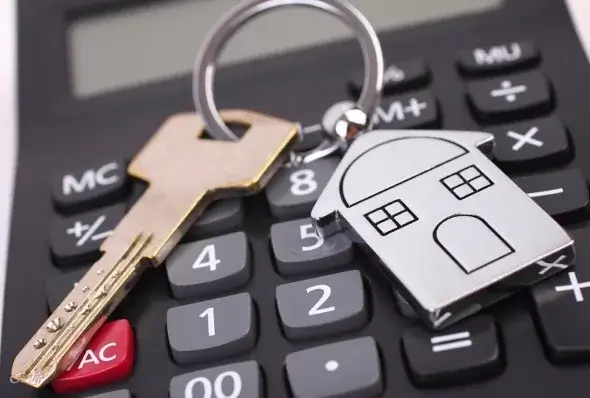 Photo credit: © iStock/Aslan Alphan
Some home-buyers negotiate with the seller to make sure that he or she bears the cost of the home inspection. This is one expense you're probably better off shouldering on your own, though, to ensure that the home inspector is working for you and looking out for your best interests.
The American Society of Home Inspectors provides certification for home inspection professionals. You can consult their directory or get a referral from your real estate agent or a friend.
If you're financing your home purchase through a VA or FHA loan, you'll have to schedule a separate appraisal with one of your mortgage backer's approved appraisers. These appraisals won't tell you everything that a home inspector would, but they will check for safety and sanitation basics, like termites, structural integrity and water drainage.
When the home you want to purchase is being appraised and inspected, it's a good idea to be there yourself or at least have your agent attend and take notes. If the inspector's report reveals major problems you weren't aware of, you can take the report to the seller and use it to renegotiate the price or to get the seller to cover closing costs. Depending on what's in the report, you may even want to walk away from the sale. Who has time to deal with termite damage?
Seal the Financing Deal
Once you and the seller have worked out what will get repaired and what won't — and which one of you will pay for it — you're ready to submit your mortgage application. Gather that financial documentation, disclose those assets and then… prepare to wait. This nerve-wracking process can take around a month. In the meantime, it's a good idea to lay off the credit card purchases so you won't have major bills when the lender pulls your credit report.
And don't forget insurance. Your lender will want to see evidence that you've lined up home insurance, flood insurance and mortgage insurance if you need it.
Check on Contingencies
You did it! You got your mortgage approval and you're ready to schedule your closing date. If there is anything the seller agreed to do before closing, now is the time to follow up and make sure it gets done.
Closing Time
After all the work that goes in to choosing a house, making an offer on a house, negotiating a sale and securing a mortgage, the actual closing date can feel a little anti-climactic.
When you show up for your closing, you sign the mortgage and title (and the home) is yours! Wasn't that easy? No, we know it wasn't. But now you have the keys to your new home and one big reason to celebrate.