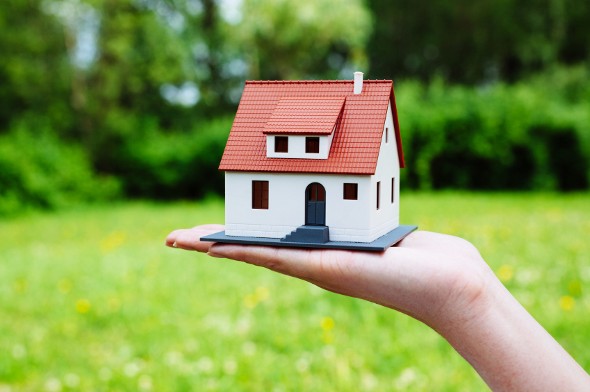 Perhaps you bought a house thinking you would live there forever, but you've recently decided that it's time to move on. Maybe your family has outgrown your tiny home. Or maybe you're nearing retirement and you're ready to downsize to a smaller place. Whatever your reasons for wanting to leave your house, we'll explain how you can go about selling it, with a real estate agent or on your own.
Find out now: How much house can I afford?
Preparing to Sell Your House
First, it's a good idea to walk through your home and remove anything that wouldn't appeal to someone who might want to buy your house. For example, it's best to thoroughly clean your home and remove personal items, artwork and picture frames. You might have spent quite a bit of time painting all of your rooms soft yellow or bright blue, but for the sake of making a quick sale, it's best to keep your wall colors neutral.
Besides repainting your walls, you might need to make other major renovations. Homebuyers probably won't be impressed by dingy carpet, worn furniture or outdated appliances. You might even need to put some of your items in a storage unit so that they're not cluttering your home.
Of course, it's best to prioritize and decide what's most important to buyers. After all, you don't want to spend a fortune updating every single room in your house. There are plenty of quick fixes you can make on a budget. Just don't forget to trim your shrubs, clean your gutters and do whatever else is necessary to the outside of your home to add curb appeal.
Selling a House Without a Realtor
If you're a fan of DIY projects, you might opt to sell your house without a realtor. That's known in the real estate world as for sale by owner (FSBO). To get started, it's best to become familiar with the home selling process.
Keep in mind that all housing markets aren't the same. That's why it's wise to learn as much as possible about the market in your area. That way, you can pick the appropriate selling price based on what similar homes are selling for in your neighborhood.
When you're ready to list your home, consider posting it online. Websites like Zillow and Craigslist let homeowners list their homes for free for a specific period of time. For a fee, you also have the option of advertising your home on a site like forsalebyowner.com, which can include your listing in almost every multiple listing service (MLS) in the U.S.
Depending on where you live, an open house may or may not be necessary. If you want your home only to be available to certain kinds of buyers, you could create a pocket listing. But if that's the route you want to take, you might have a hard time attracting buyers without the help of a real estate agent.
Once you've received offers from interested buyers, you'll need to decide which offer you like best. Don't automatically settle for the candidate who can afford to pay the most for your house. Remember that it's important to think about other factors as well, including the number of contingencies each buyer has, whether their timelines align with yours and whether they have access to enough financing.
In some instances, you might need to make a counteroffer. If you're not happy with what a buyer's offering, you can reject their original terms and create new ones, such as an adjusted purchase price or a request for additional earnest money.
Selling Your Home With a Real Estate Agent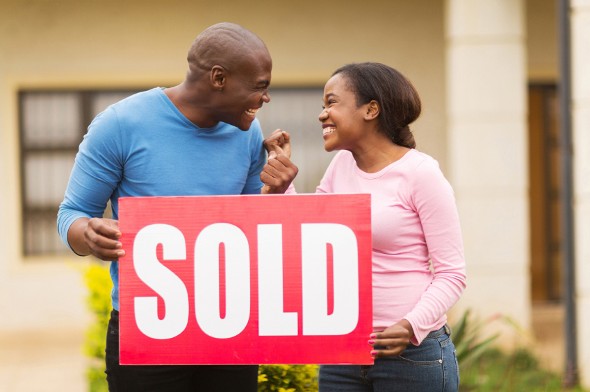 Not everyone can or wants to sell their own home. Actually, most homes are sold with the help of real estate agents.
To find the right agent, it's a good idea to do some research and see if anyone you know can refer you to someone. Before settling on an agent, you'll need to double-check their credentials and find out whatever you can about their background and level of experience.
Working with a real estate agent can make the home selling process less burdensome. An agent can guide you through every step, from pricing and listing your home to negotiating with buyers. One downside to using a real estate agent, however, is that you will have to pay the agent a commission for their services. But since it's generally negotiable, you might be able to talk your way into getting a discount.
How to Sell Your House Fast
Want to sell your house quickly? Make sure you sell it for the right price.
Sellers who don't use real estate agents often choose home sale prices that are too high. To avoid overpricing your home (and causing it to sit on the market for too long), it's a good idea to look at home sale prices from the past three to six months. If you live in an area where homes typically sell more quickly – like New York City or Miami – you might only need to look at home values from the past 60 days.
If you're struggling to price your house, you can always contact a home appraiser. Be prepared, however, to pay a few hundred dollars or more for a professional appraisal.
Making sure your home's interior and exterior look as attractive as possible can also help you sell your home fast. So can advertising your home listing in multiple places and being flexible when it comes to scheduling times for buyers to view your house.
The Documents Home Sellers Need
Sellers cannot sell their homes without having certain paperwork on hand. While the rules vary by state, to sell your home you'll generally need to gather the following documents:
A disclosure statement that reveals any issues with your house
A listing agreement if a real estate agent is listing your house
A sales contract, which includes the sale terms and the sale price
Homeowners association documents
An appraisal form
Proof of homeowners insurance
Home inspection reports
Records of home renovations and repairs
Title and ownership documents
An occupancy agreement that explains when you'll move out
Tax receipts for property taxes paid
Records of payments made for garbage collection, utilities and other special services
Your house deed (or a copy of it)
Documents related to your mortgage financing
A loan payoff statement specifying the amount (if any) needed to pay off your mortgage
Closing the Home Sale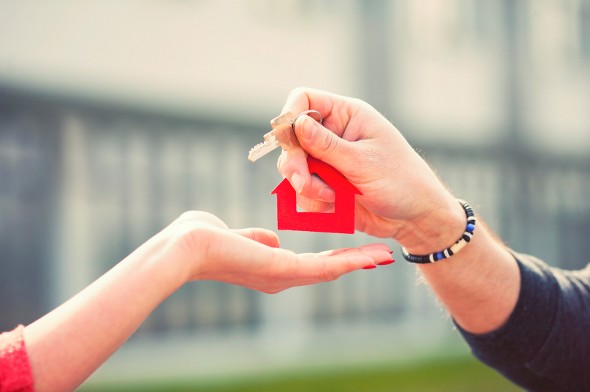 After you accept a buyer's offer and he or she has the home inspected, you can proceed to the final step: the closing. At this point, you, the homebuyer and your real estate agents will meet to transfer ownership of your home.
You might want to sell your house yourself but when you get to the closing table, it's best to bring along a real estate attorney. In some states, an attorney must be present during the closing. Be prepared to pay legal fees, real estate commissions (if applicable), any additional fees that are due for your insurance, utilities or property taxes and any remaining amount that you owe for your mortgage.
Once you've officially turned over your home to your buyer, you can cancel your homeowners insurance policy. Don't forget to cancel or transfer your utility accounts.
The Takeaway
Selling a home requires a lot of effort. While the sale might take months to complete, delays and problems can extend the process. You'll have to make many decisions, including whether you're going to sell your own home or find a real estate agent to assist you. Planning ahead and knowing what steps you'll need to take can help you sell your home quickly and make a smooth transition into the next stage of your life.
Photo credit: ©iStock.com/BartekSzewczyk, ©iStock.com/michaeljung, ©iStock.com/piranka