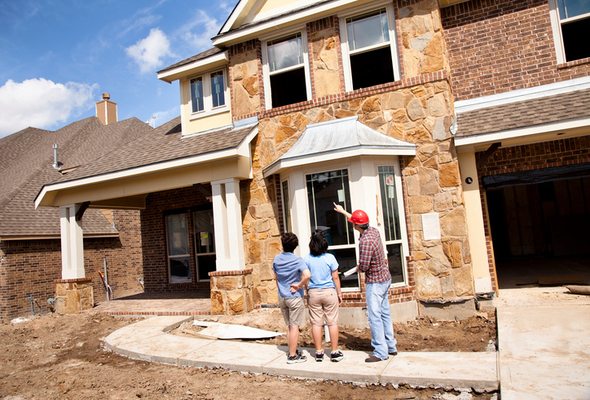 After an extended period of record-low interest rates, the Federal Reserve decided to raise rates by a quarter of a percentage point. If you have your sights set on becoming a homeowner, you may have your work cut out for you. Looking at the long-term interest rate outlook – and how that may affect home prices – can give you a better idea of whether the new year is the right time to tread the homeownership path.
How Interest Rates Affect Mortgage Affordability
When you're paying interest on a home loan, it's amortized over the life of the loan. That means that in the beginning of your loan term, most of your mortgage payment will go toward paying off interest. Over time, a larger percentage of your monthly payment will be applied to your loan's principal balance.
When interest rates are low, homeownership is more affordable. If you don't have to spend that much money on interest, you may be able to take on a larger loan. Higher interest rates, on the other hand, increase the long-term cost of owning a house.
The Upside of Rising Interest Rates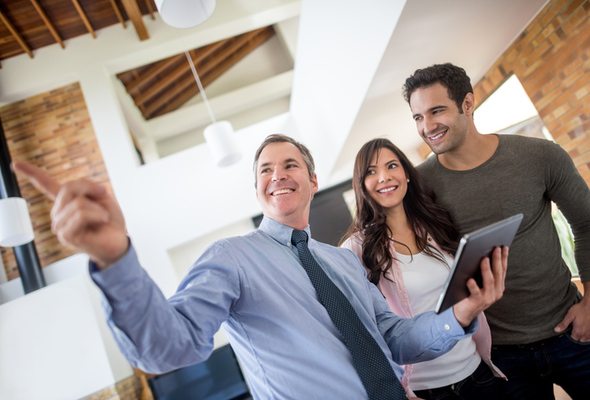 While a mortgage rate hike could make owning a home more expensive, rising rates can be beneficial to some homebuyers. There's no direct relationship between mortgage rates and home prices. But when interest rates increase, home sales can fall.
When mortgage rates rise, there are often fewer people who are interested in buying homes. So for the folks who can afford to buy houses, there's less competition. And if a home seller is having a hard time finding a buyer, he or she may be open to negotiating and making adjustments to a home's listing price.
How to Prepare to Buy a Home in 2017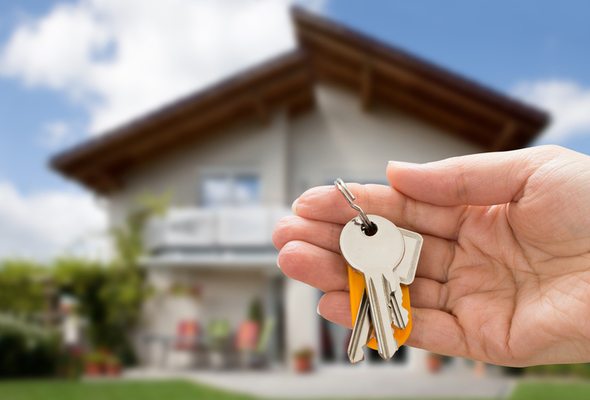 Planning to buy a home in 2017? Now's a good time to start preparing to make your purchase. A good first step is to begin saving up for your down payment.
Many lenders expect homebuyers to make at least a 20% down payment. But you may be able to buy a house if you can't afford to put down that much money. An FHA loan, for instance, requires a 3.5% down payment and a USDA loan has no down payment requirement at all.
Of course, if you qualify for a low-down payment program, there's a catch. You'll have to pay for private mortgage insurance (PMI) over the life of the loan, unless you can refinance into a conventional loan. Having to pay for PMI on top of your monthly mortgage payments could make buying a home more expensive, especially if interest rates rise. That's why it's important to put down as much money as possible. The less you have to finance, the lower your mortgage payments will be.
It's also important to work on boosting your credit score. It doesn't have to be perfect. But homebuyers with higher credit scores have a better shot at landing the lowest interest rates.
Another good step to take before making a big life decision like buying a home is consulting a financial advisor. The SmartAdvisor matching tool can help you find a person to work with to meet your needs. First you'll answer a series of questions about your situation and your goals. Then the program will narrow down your options to three fiduciaries who suit your needs. You can then read their profiles to learn more about them, interview them on the phone or in person and choose who to work with in the future. This allows you to find a good fit while the program does much of the hard work for you.
Photo credit: ©iStock.com/fstop123, ©iStock.com/andresr, ©iStock.com/AndreyPopov