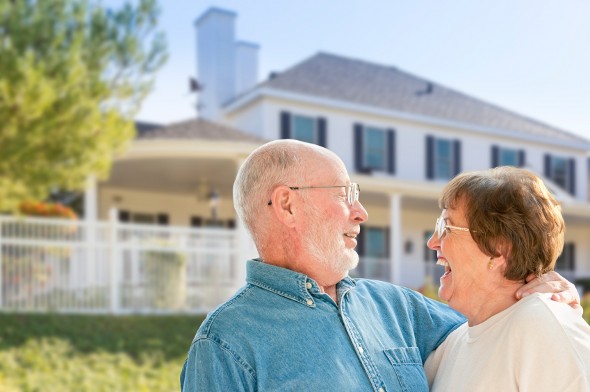 Filing for bankruptcy isn't exactly a pleasant experience and it can take months or even years for your finances to recover. Buying a home after bankruptcy can be particularly challenging, but it's not impossible. Knowing what to expect after getting your bankruptcy petition approved can make getting approved for a mortgage less of a hassle for aspiring homeowners.
Check out our mortgage calculator.
1. You'll Have to go Through a Waiting Period
Before you can even apply for a mortgage after bankruptcy, you have to be sure the waiting period has passed. How long this takes depends on what type of mortgage you're trying to get.
With a conventional Fannie Mae loan, for example, the waiting period is set at two years if you've dealt with extenuating circumstances and the clock starts ticking once you receive a bankruptcy discharge. If you're considering an FHA loan, the waiting period can be shortened to one year if the bankruptcy filing came as the result of a job loss but you've since gained steady employment.
2. Foreclosure May Mean a Longer Wait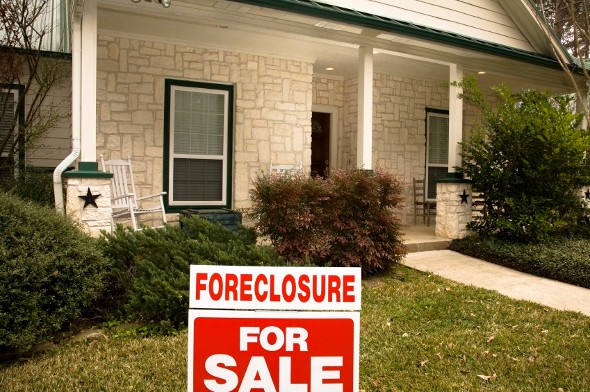 The waiting period for buying a home after foreclosure is longer than the one for individuals who've filed for bankruptcy. If you lose your home to foreclosure due to extenuating circumstances, Fannie Mae requires a three-year waiting period instead of a two-year window. Whether or not you have to wait the full three years, however, depends on what happens after you lose the home.
For example, under the Fannie Mae guidelines, you might be able to take advantage of a shorter waiting period if you went through foreclosure and the mortgage debt was discharged in a bankruptcy filing. It would be up to the lender to decide which waiting period to use. If the foreclosure happened after the bankruptcy, however, you'd be stuck with the three-year wait time or a seven-year wait time under normal circumstances.
Related Article: 'F' is for Foreclosure: Rebuilding Your Credit
A longer waiting period is also required if you have multiple bankruptcy filings in your past. If you've filed for bankruptcy more than once, you'll be subject to a three-year waiting period following a layoff or a divorce, starting from the discharge date of your most recent petition.
3. You May Need to Put off Buying to Qualify for Good Rates
Once the waiting period is over, you're officially in a position to apply for a mortgage. That doesn't guarantee, however, that you're going to be able to lock in the most favorable rates. Bankruptcy can stay on your credit report for up to 10 years and lenders won't just overlook it when you apply for a loan.
During the waiting period, it's best to focus on boosting your credit score. The best way to do that is to pay your bills on time and re-establish your credit slowly. Getting a secured credit card could be a good place to start and you can work your way up to an unsecured card over time.
Related Article: How to Refinance Your Home After Bankruptcy
Building up a sizable down payment can also have a positive impact on your ability to get a mortgage. As a general rule of thumb, it's a good idea to bring at least 20% to the closing table unless you're applying for an FHA loan. If that's the case, you might be able to buy a home with as little as 3.5% down.
VA loans don't require any down payment at all. But if you're bouncing back from bankruptcy, having a nice chunk of change set aside can show lenders that you're serious about buying.
Be Prepared to Explain What Happened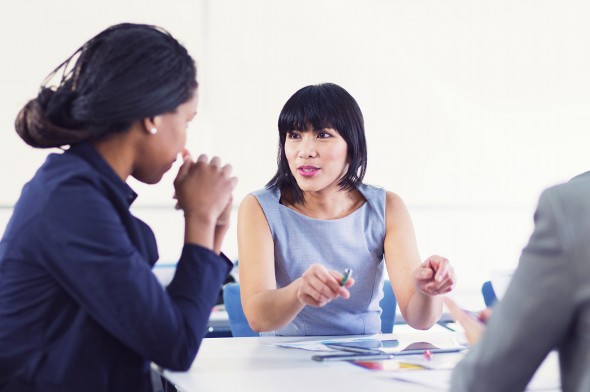 When you apply for a loan, your lender's likely going to ask you a few questions about your bankruptcy. You might be asked when your case was discharged, what steps you've taken to establish new credit and how diligent you've been about paying your bills. Having answers ready for these and other questions can make the application process run more smoothly.
Update: So many people reached out to us looking for tax and long-term financial planning help, we started our own matching service to help you find a financial advisor. The SmartAdvisor matching tool can help you find a person to work with to meet your needs. First you'll answer a series of questions about your situation and your goals. Then the program narrows down your options from thousands of advisors to three fiduciaries who suit your needs. You can then read their profiles to learn more about them, interview them on the phone or in person and choose who to work with in the future. This allows you to find a good fit while the program does much of the hard work for you.
Photo credit: ©iStock.com/Feverpitched, ©iStock.com/Pamela Moore, ©iStock.com/gremlin