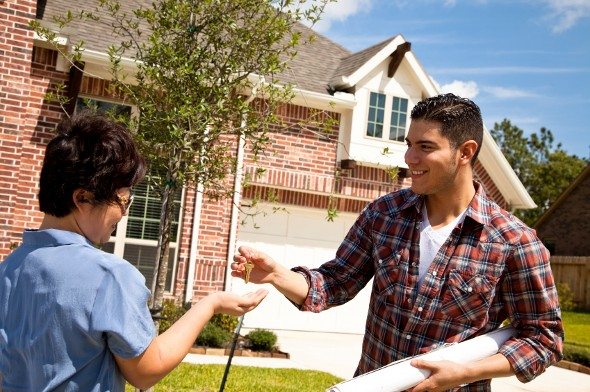 Ready to buy a house? You might not be comfortable purchasing a home unless certain conditions are met. Maybe you want to wait for the results of a home inspection, or perhaps you need to finalize the sale of your own home first. When the fate of an offer depends on whether a buyer or seller takes specific steps, that's known as a contingent offer.
What Is a Real Estate Contingency?
A contingency is a clause in a contract that says the sale of a home won't be final unless certain requirements are met. These essentially give a buyer or seller the chance to walk away from a sale. There are many different types of contingencies, though, including a home sale contingency.
Once a homebuyer finds a home they want, they'll need to write a letter and officially make an offer on the home. In their letters, buyers can list contingencies, along with the price they're willing to pay for the house, their anticipated closing date and other details related to the real estate transaction. A seller can read over the contingencies and make a counteroffer. They could also accept the buyer's offer, or reject it in favor of another's.
If a seller signs off on a contingent offer from a particular individual and enters into a purchase contract with them, that buyer has first dibs on the house. The seller might be able to continue reviewing offers from other interested buyers, but they'd have to finish any business with the selected buyer before transitioning to another.
Types of Contingencies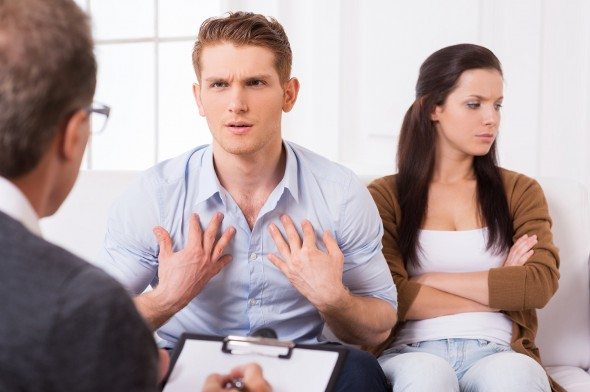 Home Sale Contingency
A home sale contingency clause says that a seller will allow the buyer time to finish selling their current home before finalizing the purchase of the new home. The home sale contingency is a risk for sellers, since it's possible the buyer's current home won't sell by the specified date in their contract. Because of this, buyers who request home sale contingencies usually need to sweeten their offer to get sellers to accept.
Appraisal Contingency
Under an appraisal contingency clause, if a home appraisal is significantly lower than the previously expected value, a homebuyer has some form of protection in place. The buyer can ask the seller to adjust the asking price so that it aligns with the appraisal or walk away from the home altogether.
Mortgage Contingency
A mortgage financing contingency is another clause that often appears in purchase agreements. It usually states that the home sale is contingent upon the buyer's ability to qualify for a mortgage. If the buyer is unable to qualify, they can back out of the deal without penalty.
Home Inspection Contingency
An inspection contingency typically gives a homebuyer the chance to back out of a contract if an inspection uncovers any issues that would require major repairs. Alternatively, an inspection contingency may stipulate that the buyer can ask the seller to foot the bill for extra renovations.
Other Contingencies
Buyers can also include a clause allowing them to back out if a land surveyor reveals a discrepancy with property boundaries.
With a title contingency, a homebuyer can break a home sale contract if a title company reveals an issue with the title that could prevent the buyer from becoming the property's new owner.
With an insurance contingency, a buyer can get out of a sale if they're unable to secure a homeowners insurance policy.
Contingency Clauses For Sellers
Contingencies often protect buyers, which sometimes forces owners to do extra leg work before selling their homes. But sellers can add their own contingencies to real estate sales contracts to protect themselves from certain risks.
Home sale contingencies may have what's called a "kick-out" clause inside them. This allows sellers to continue to listen to offers on the home. If they receive a second offer, the seller then gives the buyer a set period of time to waive the contingency and move forward with the sale. This time frame is typically around 72 hours.
If the buyer doesn't do so, the seller can terminate the original deal and move forward with another offer. Having a kick-out clause makes the home sale contingency more palatable to sellers.
Contingent Offer Risks
Real estate contingencies, similar to a prenup, indicate that there's a possibility that everything could fall through. So although they can help a buyer or seller protect themselves from risk, the flip side of that is increasing risk for the other party.
A seller may have to change their home listing to "under contract" to let other buyers know that there's a contingent offer on the table. That shift might turn away candidates a seller would need if the initial deal falls through. That's why sellers usually aren't big supporters of contingent offers. Those who want to sell their homes quickly might ignore offers with too many contingency clauses.
This isn't to say buyers can't be on the losing end, though. Let's say a buyer enters into a contingent offer with a seller and then sells their current home in preparation. If the new sale falls through due to an unmet contingency, they could be without a place to live.
Bottom Line
Real estate contingencies give buyers and sellers an escape route. They can legally break free from real estate contracts if the other party doesn't satisfy certain conditions. At the same time, contingencies can complicate a home sale process and keep an owner from selling a home.
If you're making a contingent offer, make sure your clause says exactly what you want it to say. Before signing a contract with contingencies, it's a good idea to carefully read over the fine print. You can also consult with a lawyer who can help clear up any issues or inconsistencies.
Tips for Navigating the Home Buying Process
It's not always easy to get a complete view of available mortgage rates. If you know where you want to live, your ideal home price and the size of your down payment, use SmartAsset's mortgage rates page. We've rounded up the best rates for you in your area.
The SmartAsset financial advisor matching tool can aid you in finding a financial advisor to help with your home purchase. First, you'll answer a series of questions about your situation and goals. Then the program will narrow down your options from thousands of advisors to three fiduciaries who suit your needs.
Photo credit: ©iStock.com/Pamela Moore, ©iStock.com/g-stockstudio, ©iStock.com/g-stockstudio