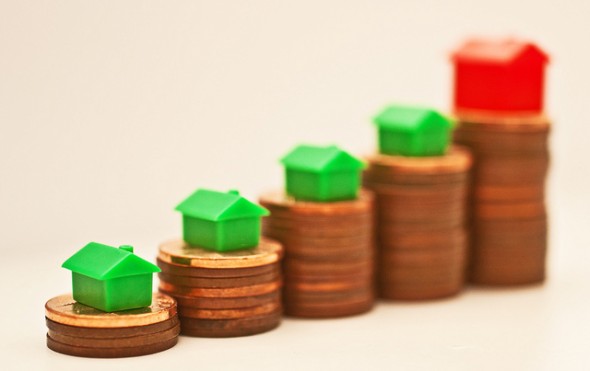 With the worst of the foreclosure crisis seeming to be behind us, a new trend in the housing market is the re-entry of people who previously lost a home to foreclosure. These so-called "Boomerang Buyers" are former homeowners. So they are knowledgeable as to what home ownership entails. For this reason, real estate agents love working with these buyers. However, they face serious hurdles in financing a home if they have a recent foreclosure on their record.
Check out our refinance calculator.
Clearing these hurdles is no easy feat. Banks have always been reticent to offer mortgages to borrowers who have had a foreclosure within the last seven years. Those who have gone through a foreclosure can expect to wait at least three years before being considered for a conventional or government backed mortgage.
Related Article: Is the End of the Foreclosure Crisis Finally Here?
A New Normal
Foreclosures no longer carry the negative stigma that they once did. Banks used to view it as a sign of irresponsibility. Yet in the wake of the housing crisis of 2008/2009, there is a new realization that even the most responsible people sometimes face foreclosure. Seeing a foreclosure on someone's record does not simply mean that that person walked away from their home.
The recent recession not cost many people their jobs. It also left skilled workers in industries where their previous type of job no longer existed. Faced with the need to permanently downsize or relocate, many homeowners could no longer afford their homes. But with property values depreciating, they could not sell. Foreclosure or short sale was often the only option.
Many of these people, reestablished in new careers, are hoping to be homeowners again.
Related Article: 'F' is for Foreclosure: Rebuilding Your Credit
Prepare Yourself to Buy Again
If you are looking to buy a home again after a foreclosure, there are several ways you can prepare. Planning ahead will give you the best shot at obtaining mortgage financing.
First, be aware that the three year waiting period starts from the date the foreclosure was completed, not when the bank gave notice or even the date you were forced to leave the home. While there may be some private or portfolio lenders who will consider writing a mortgage prior to the three year mark, you can expect high rates and fees, and maybe an unstable mortgage investor. Considering all you have gone through already, it would be better to be patient and wait until you can qualify for conventional mortgage financing.
Second, expect to make at least a 10 percent down payment. Saving the money for a down payment is often one of the hardest steps for those looking to buy again after a foreclosure. The circumstances that led to a foreclosure likely wiped out whatever savings you may have built up! But the lenders and mortgage insurers want to verify that you have the savings to help prevent another financial problem in the future. Saving for a down payment is one of the ways you can show that you are financially responsible. FHA loans do offer another option with a smaller down payment (3.5%).
Related Article: FHA Home Loans: How to Buy a Home Even If Your Finances Aren't Perfect
Third, get your credit profile as clean as possible. The foreclosure will be a significant negative hit to your credit score, but hopefully it is the only one. Check your credit report for any errors. If there are any accounts listed as past due or in collection, pay those off as soon as possible. This is another way you can show your future lender that you are a responsible borrower.
Finally, speak with a mortgage lender before you go to look at homes again. Once you reach three years since your foreclosure, apply for a mortgage pre-approval. The loan officer will be able to tell you if there are any extra steps you need to take.
Furthermore, if your real estate agent knows you have a past foreclosure, they want to know you have done what you needed to in order to be ready to buy again. Having a pre-approval in hand shows them you are not wasting their time. It also puts you in a great position when you are ready to make an offer on a home.
Photo Credit: flickr