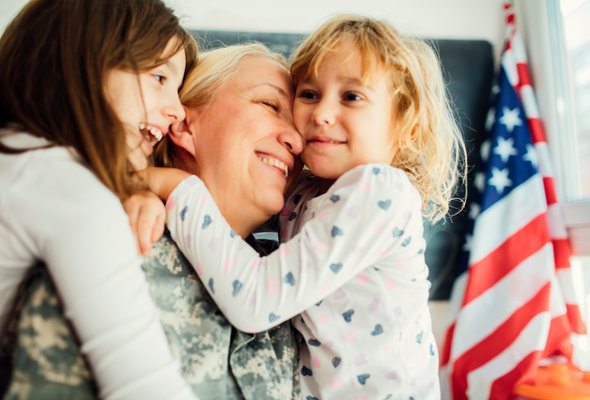 Veterans who want to take out a mortgage backed by the Department of Veterans Affairs must prove that they qualify for the home loan program. There are certain requirements to meet as well as paperwork to complete for qualification. If you meet the criteria, you'll receive a Certificate of Eligibility (COE) that shows a mortgage lender that you're eligible for a VA loan. In order to receive a COE, you need to submit VA Form 26-1880 through the mail or apply online through the eBenefits portal.
The Purpose of VA Form 26-1880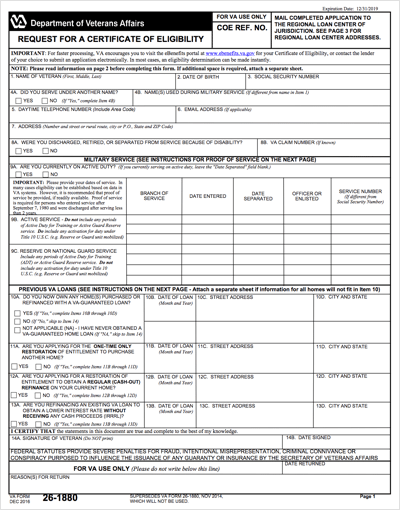 Veterans who complete and send in VA Form 26-1880 are applying for a Certificate of Eligibility. VA lenders need this document as proof that a veteran is eligible for a VA guaranteed home loan.
Veterans must meet credit and income requirements to qualify for a VA home loan. But lenders need a COE in order to verify that an applicant has actively served in the military for the appropriate amount of time. The home loan program is very favorable to borrowers, so lenders need to ensure that the borrower is actually qualified for the benefit before extending those terms.
In order to be eligible for a VA loan, you must have been an active duty service member for at least 90 days during wartime or at least 181 days during peacetime. Discharged members of the National Guard or the Reserves must have served for at least six years.
How to Complete VA Form 26-1880
VA Form 26-1880 is one page (there is a second page of instructions, but it's not part of the form you submit) and takes about 15 minutes to complete. There are three main sections for you to fill out and one area for signatures.
Section 1: Personal Information

The first section captures your personal data. This includes your name, date of birth, Social Security number, phone number and email address. In box 8A you indicate whether you separated because of a disability and add your claim number if it applies to box 8B.
Section 2: Military Service

Boxes 9A through 9C address your military service. Fill out what branch or branches of service you served in as well as date entered and separated. If you are active duty or currently still serving in the National Guard or Reserves, you'll leave the date separated box blank. Unless you have a separate service number, leave the last column blank.
Section 3: Previous VA Loans

This section covers any previous VA loans, the restoration entitlement and refinancing. Box 10A through 10D is for the details of any existing VA loans. This includes month and year of the loan as well as street address. This is an update from previous versions of VA From 26-1880 that asked for the loan number and type of house – this newest version is easier to fill out.
If this is your first VA loan, you would check the last box (not applicable) or the "no" box and skip to box 14.
Boxes 11A through 11D apply to those applying for a one-time restoration of entitlement and boxes 12A through 12D apply to those looking for a regular refinance of your current home.
Box 13A through D apply to those refinancing an existing VA loan without receiving any cash.
Final Section: Signature

The final two sections, 14A and 14B are for your signature and date. All boxes below that section are for VA use only and are not for you to fill out.
Submitting VA Form 26-1880
You can find VA Form 26-1880 online at va.gov. When you're ready to submit it, you'll need to mail it to the appropriate Eligibility Center based on your location (found on page three).
If you are a "regular" veteran, you'll need to attach the original version of the Certificate of Release or Discharge from Active Duty (DD Form 214) or a copy of the form. But if you are currently an active duty service member, you will need to attach a statement of service. The statement of service must show the duration of your active duty period and any time lost.
If you are a former member of the National Guard, you will need to provide NGB Form 22 (the Report of Separation and Record of Service) or NGB Form 23 (Retirement Points Accounting). Discharged members of the Reserves can submit evidence of honorable service and their most recent annual point statement. Both types of veterans must prove that they served for at least six years.
If you are a current member of the Selected Reserves, you will need to submit a statement of service that shows how long you've been part of the unit.
Bottom Line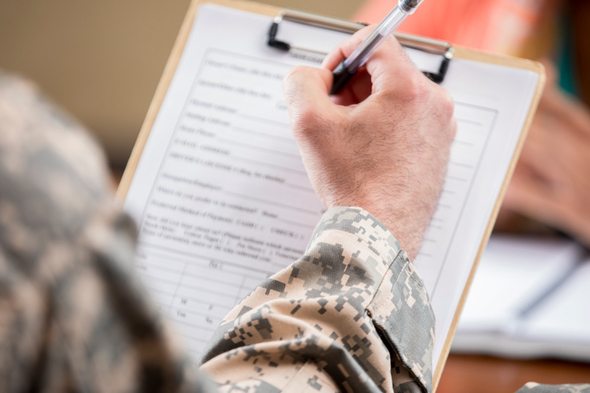 VA Form 26-1880 isn't a long or complicated form. But if you want to receive your Certificate of Eligibility, you'll need to fill it out completely and provide all of the required documentation. Without a COE, you won't be able to buy a house using a VA loan.
Remember, you don't have to fill out this form and physically mail it unless you want to – the VA allows you to fill it out and file it on the eBenfits online portal, which may be quicker and easier for many homebuyers.
Tips for Buying a Home with a VA Loan
Not all lenders offer VA loans. That's something you want to research ahead of time, especially if you have a particular lender in mind. Most of the bigger banks and established online lenders offer VA loans, but many of the startup mortgage lenders only offer conventional home loans.
This may surprise you, but some sellers will stipulate that homebuyers cannot buy their homes with VA loan. It's not illegal and it does happen, especially when the seller is looking to rapidly offload a property. Most real estate agents will filter those homes out of their search, but keep that in mind if you're browsing on your own.
VA loans offer terrific benefits, such as no down payment and favorable terms, but the paperwork can take longer to process than a regular mortgage. Keep that in mind if you have a short closing window in mind, such as moving in before your kids start school.
Photo credit: ©iStock.com/vgajic, ©iStock.com/Steve Debenport, ©iStock.com/ajr_images