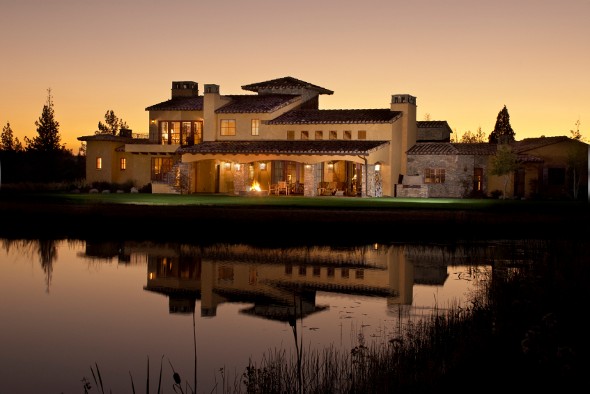 If you get approved for a mortgage to help pay for the cost of a new house, you'll often be expected to make some kind of down payment. For standard loans, you'll have to put 20% down or pay private mortgage insurance. But the Federal Housing Administration backs loans with 3.5% down.
Check out our down payment calculator.
Yes, you read that last statement correctly. The only catch is that you'll have to pay a 1.75% fee as soon as you become a borrower and a 1.25% fee that's charged once every 12 months.
Getting approved for a loan through the FHA is just one way to get a mortgage without putting a ton of money down. In fact, if you don't have enough saved up and you're worried about being able to afford a home, there are several no down payment mortgage options that you might want to investigate.
The federal government, for example, offers multiple types of no money down mortgages through the Department of Veterans Affairs, the Department of Agriculture and the Navy Federal Credit Union.
USDA Loans
These mortgages typically cater to first-time homebuyers planning to live in rural communities or other designated areas that could use more homeowners and further development. As long as you meet your state's income and credit requirements, you might be able to find someone from the list of lenders willing to hand you a note for a USDA home loan.
At the most, the Department of Agriculture will pay your lender 90% of the loan amount for a single-family guaranteed home loan if you somehow default on your mortgage. That 90% USDA backing gives an incentive to lenders to offer 100% loans to first-time homebuyers participating in the program. Generally, families in low- or moderate-income brackets can use what they borrow to buy brand new or existing homes, refinance, finance a home improvement project or purchase household appliances like refrigerators and ovens.
Interest rates tend to be fairly low and payment assistance for low-income buyers can make them even lower. And while there's no down payment required, your lender may charge you a 2% fee when you initially take on the loan and a 0.5% yearly fee.
Related Article: Low Down Payment Mortgage Options
VA Loans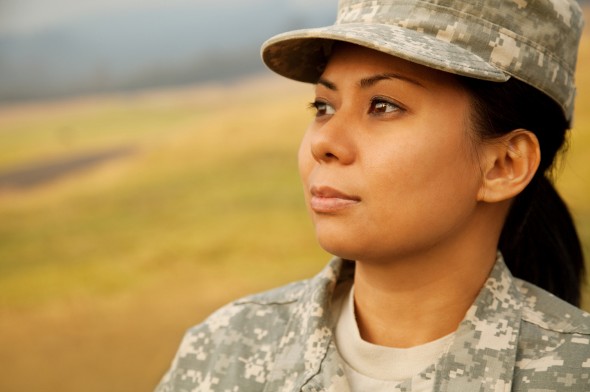 VA loans come from private mortgage lending companies and banks. For each loan, the entire amount or a percentage of it is insured by the government, depending on your situation. In other words, your lender can be sure that at least some of the money will be paid back if you (the borrower) lose your job and suddenly can't keep up with payments anymore.
Applicants don't have to pay a down payment at all, thanks to the government's financial backing. But there is a fee that could make up anywhere from 2.15% to 3.3% of the mortgage amount. This amount can easily be attached to the loan, but it's important to remember that you'll be paying interest on any fees you roll into your loan.
To qualify, you'll have to fall into at least one of the following categories: a veteran who was honorably discharged, an active member who provided at least 90 consecutive days of service, a former member of the National Guard or Reserve who served for six years or a veteran who was active for at least 90 to 181 consecutive days (the minimum varies depending on when you served). You might also be eligible if you're the husband or wife of a deceased veteran.
Navy Federal Credit Union Loans
If fees are the only things standing between you and a VA mortgage loan, you could instead try to secure a loan through the largest known credit union in America. Rather than 2%, you can plan to contribute just 1.75% for your funding fee. In exchange, the organization will cover as much as 100% of the loan amount if you fail to pay your monthly bills.
By their very nature, credit unions are somewhat exclusive clubs open to people within certain groups. This one is no different given that its programs are only available to people affiliated with the Army, Marine Corps, Navy, Air Force, National Guard, Coast Guard and the Department of Defense.
Find out now: How much house can I afford?
How to Get a Home Loan With a Low Down Payment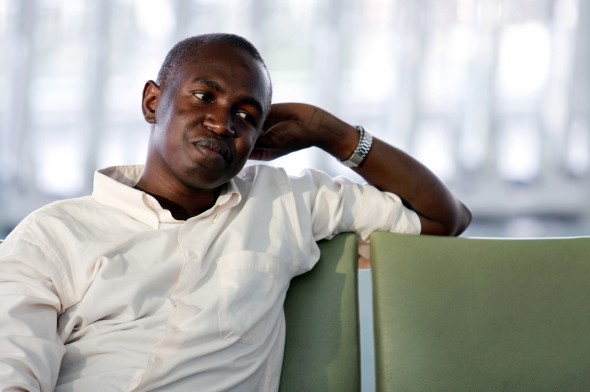 In addition to the programs listed above, you can find low-down payment mortgages through some banks and credit unions. But that's not all.
If you're willing to pay for private mortgage insurance (PMI), you might be able toput less than 3.5% toward a down payment. If you're not part of a program through which the federal government steps in and saves you if you can no longer afford your mortgage payments, PMI can take on that role so your lender doesn't lose all of the money.
Fannie Mae and Freddie Mac recently introduced 3% down payment home loans. The mortgages come with fixed interest rates and are designed for single-family homebuyers with decent credit scores. While both programs are open to new homeowners, first timers looking to take advantage of the one under Freddie Mac will need to enroll in a home owners' counseling course.
The Takeaway
A lack of funding for a down payment is often one of the biggest obstacles for potential homeowners. A zero down mortgage or a loan that requires very little down can be the catalyst that'll finally jump start your home-buying process.
Still, every silver lining has its cloud. Because you're not putting a lot of money down, it will take you a lot longer to pay off your whole loan. And an extended loan term means you pay more interest over time.
In the future, refinancing to snag a lower interest rate might not be possible. With a low- or zero-down payment, you're starting off with barely any equity in your home. So if these mortgages seem too risky, you might need to persuade your family members to send you a down payment gift as an alternative or wait until you save up enough yourself.
Photo credit: ©iStock.com/chandlerphoto, ©iStock.com/DanielBendjy, ©iStock.com/Alexander Gatsenko