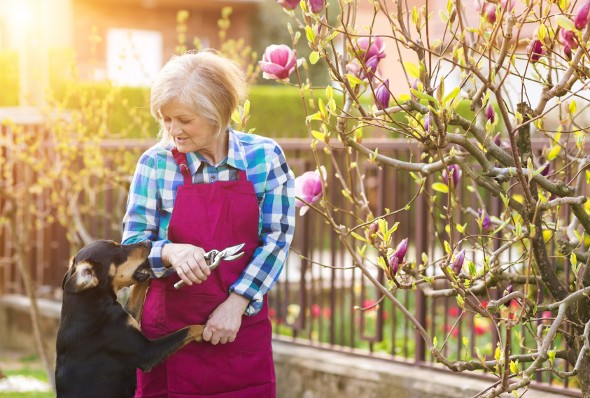 Many people choose the spring and summer to spruce up their yards and start a variety of outdoor projects. These quick fixes can not only make the outside of your home look more attractive, but they can actually boost your home's property value. And giving your home a makeover doesn't have to be expensive. Here are nine easy ways to add curb appeal for less than $100.
Find out now: How much house can I afford?
1. Paint Your Door
Giving your front door a fresh coat of paint and covering up smudges and dirt can help your home look more inviting. Choosing a fun color like red, teal or purple could attract potential buyers whenever you decide to sell your home.
2. Get a New Doormat
Replacing your old soggy doormat with a new, colorful one is an easy change you can make when it becomes stained, scuffed or worn down. Getting another doormat can instantly make your home look better and it won't cost very much at all.
3. Replace Locks, Knobs and Accessories
Putting new numbers on the front of your home, buying a new mailbox or changing door knobs and locks can make your home look more modern and up-to-date.
Related Article: 5 Cheap and Easy Ways to Boost Your Home's Value
4. Hang Shutters or Trim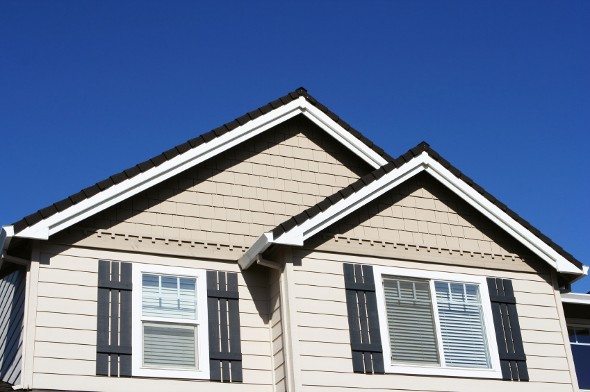 In my community, it's easy to find cheap shutters and outdoor trim on websites like Craigslist. Once you purchase them, you can paint them any color you'd like. Adding in trim or new shutters to your windows can make your home appear more vibrant and more appealing to onlookers.
5. Add Plants
Putting a couple of matching plants on your front porch can be another way to give your home a splash of color without spending too much.
6. Clean Up the Yard
It's a good idea to regularly rake up old leaves and pick up any trash laying in your yard. Another project to tackle at least once a year is removing debris from your gutters. Clogged gutters can cause fires, so it's important to keep them as clean as possible.
Check out our rent vs buy calculator.
7. Replace Mulch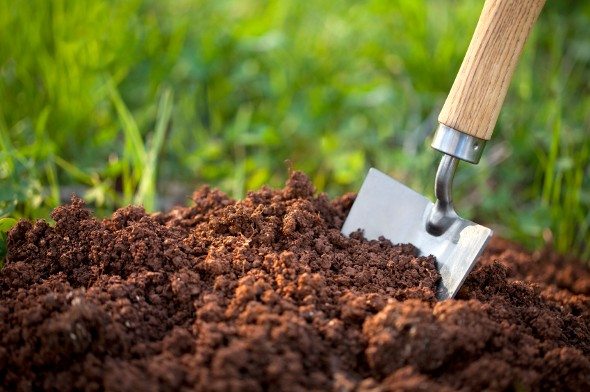 You might want to put fresh mulch in your flowerbeds and along your shrubs at least every few years. It might need to set aside some time in your busy schedule to do it, but it might be worth it since it can protect your soil and prevent weeds from growing. Replacing mulch is a cheap project that can do wonders for the plants in your backyard.
8. Trim the Shrubs
If you have shrubs or bushes, it's best to give them a good trim now and then. When they get overgrown and scraggly, they can become an eye-sore rather than a nice addition to your home.
9. Replace Your Porch Light
Not all home improvement projects will add value to your home. But putting up a new light fixture could make a difference and it's fairly cheap to do. And depending on the season you're in, you might need to make additional adjustments to prepare your home for the winter or spring.
Photo credit: ©iStock.com/Halfpoint, ©iStock.com/kevinruss, ©iStock.com/malerapaso