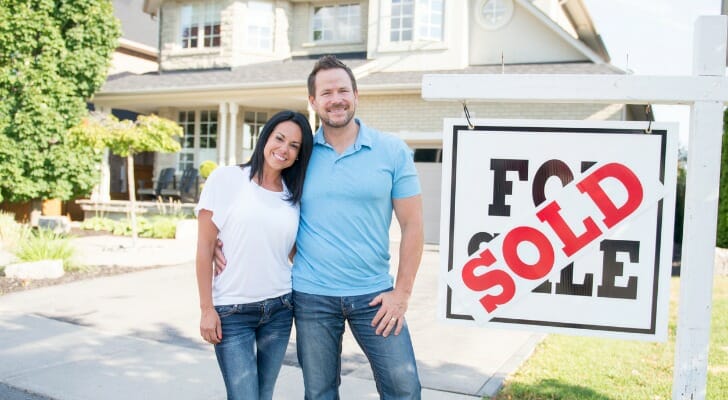 If you're ready to buy your first home, perhaps home buying might feel overwhelming. The housing market is fiercely competitive, so you probably won't have much time to think about making your offer when the right house comes along. The more preparation you do in advance, the more you'll get a leg up on competing buyers. If you want hands-on guidance related to how a mortgage can fit into your great financial picture, consider enlisting the help of a financial advisor.

Buying a House: A Step-by-Step Guide
Buying a house may be the biggest financial decision you make in your life, so you might want to take your time and make sure you get it right. In an effort to help out, we came up with some steps for those buying a house for the first time.
Despite these fairly standard steps, every homebuyer will go through a distinct home purchase process.
1. Research the Market and Mortgages
Owning a home is a wonderful opportunity but it is also a serious responsibility. Before you even begin to entertain the thought of becoming a homeowner, try to educate yourself on what home ownership entails. Take an in-depth look at homeowner websites and books, and start digging into real estate listings.
This step should also include you becoming familiar with the cost of mortgages. This can often extend beyond just your mortgage payment. You'll encounter closing costs, taxes, private mortgage insurance (PMI) and more.
If you don't already have an area in mind, think about where you want to buy a home. With a little bit of research, you might come across a place that you both love and fits into your affordability range.
2. Create a Budget for Homeownership
Budgeting is the key to doing anything in the financial sphere well. Try to plan out how the introduction of a mortgage will affect the rest of your finances. If you're still a few years away from buying a home, this might be the time to put together a savings plan to help you reach a sizable down payment.
There are many methods you can use to boost your savings for a home. You could build an investment portfolio, move your money to a savings account with a better rate or look into down payment assistance programs.
3. Check Your Credit Score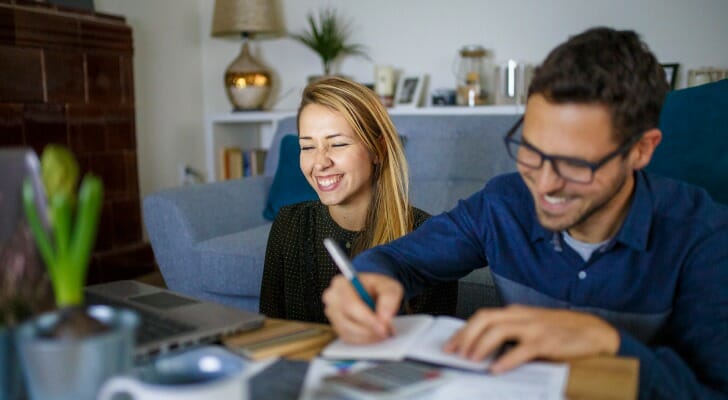 Get a copy of your official credit score and report. If you're trying to buy a house with bad credit, you'll want to take steps to raise your credit score as much as possible. The higher your credit score, the lower your interest rate and, in turn, mortgage payments, will be.
Lenders typically have a minimum credit score for mortgage approvals. For the most part, this is usually around 620 to 660. However, other government-based loans like those from the Federal Housing Administration (FHA) call for a minimum of 580. A strong debt-to-income ratio will help as well.
4. Get Preapproved for a Mortgage
Mortgage preapproval should actually occur quite early in the home buying process. Be sure to tell your lender your budget and goals to see if they're realistic. In order to pull your credit history, lenders usually need some paperwork from you, such as:
Copies of your I.D. and Social Security card
Tax documents
Bank statements
Retirement and investment account statements
Pay stubs
Records of your debt obligations
Landlord references
Just because you get a preapproval from a lender, doesn't mean you're locked in. Interest rates vary on a lender-to-lender basis, so look around.
5. Search for a Real Estate Agent
Real estate agents get a bad rap, but their expertise in mortgages and the home market is virtually unmatched. These professionals can hold your hand throughout your home buying experience and guide you toward good decisions.
As we mention above, the best way to find the ideal real estate agent for you is research. Look through your local newspaper listings and search for options in your area online. There are even some Realtor review websites that can help provide an idea as to how satisfied past customers are with them.
6. Shopping for a Home
Chances are you won't find a home that both meets all your needs and is in your price range. So you might want to write down your priorities. If you're buying a home with your spouse or partner, go over this list together. Decide what things are non-negotiable and what features you could live without, if necessary.
At this point, you probably have a pretty good idea as to what your dream home looks like. Let your Realtor know about your list of priorities. This will help them whittle down what homes they show you. When deciding whether you like a house or not, try following a few basic criteria, on top of your own:
Neighborhood where the home is
Proximity of the home to schools, stores, transportation, highways etc.
Space for parking in the driveway or street
Typical traffic in the area
It's O.K. to take your time with your home search. Once you find the right house, be ready to make an offer right away, as the home may not last on the market for long. Just because you have to move quick, though, doesn't mean you shouldn't make a well-informed offer.
If you're buying a house that's for sale by owner, leave some extra time. This is because there may additional moves you might need to make, like hiring a lawyer.
7. Make an Offer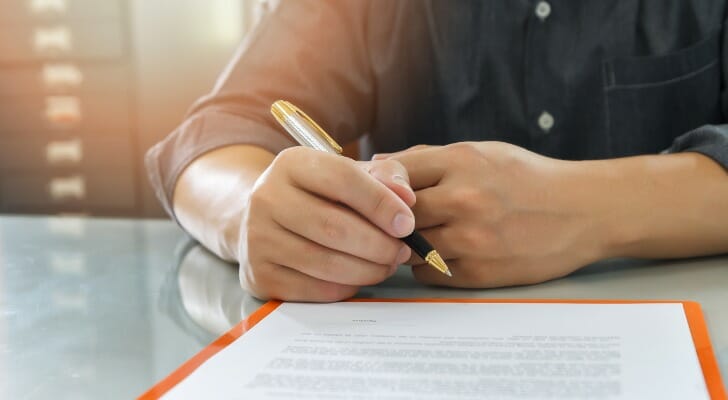 Once it's time to make an offer on a home, things get moving quickly. Your real estate agent will aid you in fleshing out a complete and fair offer, though. Rely on your agent if you have any ideas that you think might be worthwhile to include in your offer. When your final offer sheet is complete, send it over to the seller.
At this point, all you can do is wait. If the seller accepts, then congratulations are in order. There is the possibility, though, that the seller will reject your offer and likely come back with a counteroffer. From here, the back and forth will continue until you either buy the home or not.
8. Home Inspection
Most home purchase offers are contingent on a thorough inspection of the property. Again, your Realtor should be able to set this up for you. Inspectors look for many things, like mold and mildew, plumbing issues, foundation and structural problems, broken smoke and carbon monoxide detectors, faulty electrical systems, roof leaks and more.
The home inspector will then hand you a report regarding their findings. Based on this information, you can either adjust your offer, pull it off the table or ask the seller to fix the problem before you move forward.
9. Closing Day
Things just about wrap up now, as all you really have to do is sign the paperwork for the mortgage and sale. You should also take a walk-through of the home to ensure that any agreed upon repairs were done.
10. Moving Into Your New Home
Once you've gone through steps one through nine, you're ready to enjoy life in your new home. The specifics of the sale will dictate when you can move in, so plan accordingly.
Bottom Line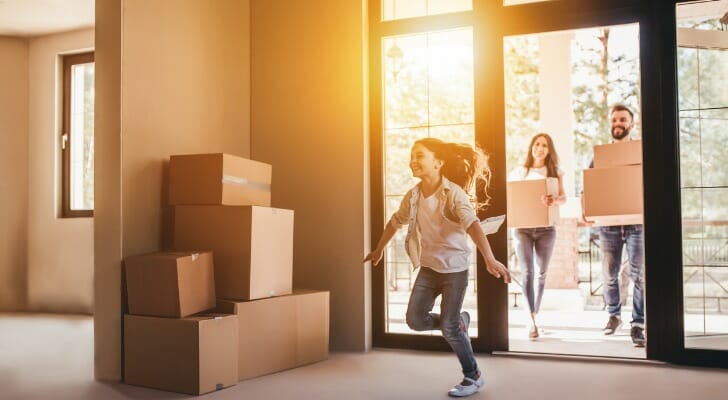 These steps should turn buying a home into about as simple and stress-free a time as possible. Ultimately, you'll be in a place that feels like your own, and quite literally is. Don't let the bliss of being a homeowner make you financially irresponsible, though. Mortgage payments are on the horizon, so when furnishing the home, stick to the same budget you built beforehand.
Tips for Integrating a Mortgage Into Your Life
Before you fall too deep into the mortgage process, you should get an idea of how much a monthly mortgage payment would be for a home within your price range. Our mortgage calculator can quickly and succinctly provide this answer. In fact, it even takes into account possible taxes and homeowners insurance. For an even more accurate representation, calculate your closing costs too.
Financial advisors often deal with investing, but many of them also offer financial planning services. This is a great way to ensure that the mortgage you're taking on is in line with your long-term financial plans. SmartAsset's financial advisor matching tool takes your answers to a short personal finance questionnaire and pairs you with as many as three fiduciary advisors in your area.
Photo credit: ©iStock.com/FatCamera, ©iStock.com/Milan_Jovic, ©iStock.com/Skarie20, ©iStock.com/Vasyl Dolmatov