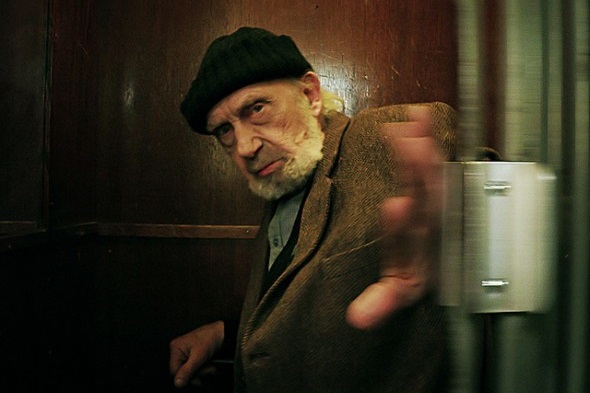 One of the nice things about renting is that when something breaks or you have an issue with the property, it's up to the landlord to deal with it. When your landlord's the one who's causing the problem, however, finding a solution often proves to be more difficult. If your requests to have that leaky faucet repaired are going unanswered or there's a conflict over something in the terms of your lease, you have to proceed carefully. When your landlord isn't holding up his or her end of the bargain, here are five things you can do to protect yourself.
1. Assess the Seriousness of the Problem
There's a difference between dealing with a landlord who's just unpleasant and one who seems bent on making your life miserable. If you have a hard time tracking them down each month to pay your rent, it can certainly be a nuisance but there may not be too much you can do about it. On the other hand, if they barge into your apartment uninvited, neglect routine maintenance on the property or harass you in any way, you've potentially got grounds for legal action. You need to be able to separate issues that are minor annoyances from those that are obvious violations of your rights.
2. Write It Down
In extreme cases, disputes between a renter and landlord can end up in court and having a written record of everything that's happened helps to bolster your case. At the first hint of a conflict, you should be documenting every interaction between yourself and the landlord. This is especially important in situations where you think your privacy is being compromised or a necessary repair hasn't been made. Make note of every conversation you have with the landlord and every time they visit the property because it could be called into question later on.
3. Avoid Confrontation
Even if you feel like your landlord is way out of line, getting into a verbal or even a physical altercation only makes the situation worse and it could land you in legal trouble. If you've reached the point where you feel like you can no longer talk to your landlord, even on the phone, you're better off sticking to written communications only. Emails and texts leave a paper trail but if you want to make sure they've acknowledged your concerns, you're better off sending a letter via certified mail.
4. Put Your Lease Under a Microscope
Hopefully, you took the time to review the terms of your lease carefully before you signed on the dotted line but if you didn't, now's the time to take a closer look. Both you and the landlord are bound by the rental agreement so you need to be clear about what responsibilities each of you bear. If the lease spells out any specific methods for resolving an issue between yourself and the landlord, such as mediation or arbitration, you're obligated to go through the proper channels before making a legal claim.
5. Review Your State's Landlord and Tenant Laws
Every state sets its own guidelines in determining what a landlord's duties are and what rights tenants enjoy. Familiarizing yourself with your local laws can help you determine whether you have grounds to take the issue to court if you can't find another solution. For instance, some states allow tenants to withhold rent or move without notice if the landlord doesn't take care of major repairs. In other states, you can still withhold rent in this situation but you're required to give a certain amount of notice before you move. If you're not sure what the laws are or how they apply to your situation, you may want to talk to an attorney who specializes in these kinds of cases in your state.
6. Play By the Rules
If it gets to the point where you and your landlord end up in a legal battle, you need to make sure you're toeing the line. That means paying your rent in full and on time if that's what the landlord tenant laws require and making sure you're thoroughly prepared your case. Trying to take the situation into your own hands only hurts your position and gives the other side the advantage when it's time for your day in court.
The best way to deal with a crummy landlord is to avoid them altogether but that's not always possible. Knowing your rights is the best way to defend yourself when your rental situation takes an unpleasant turn.
Tips for Moving From Renting to Buying
Make sure your credit score is in tip-top shape. With a high credit score, you can get lower mortgage rates, which translates to lower monthly mortgage payments.
Talk to a financial advisor about how buying a home will factor into your larger financial plan. You want to ensure you can purchase a home without sacrificing your other financial goals. A matching tool like SmartAsset's SmartAdvisor can help you find a person to work with to meet your needs. First you'll answer a series of questions about your situation and goals. Then the program will narrow down your options from thousands of advisors to up to three fiduciaries who suit your needs. You can then read their profiles to learn more about them, interview them on the phone or in person and choose who to work with in the future. This allows you to find a good fit while the program does much of the hard work for you.
Photo Credit: flickr