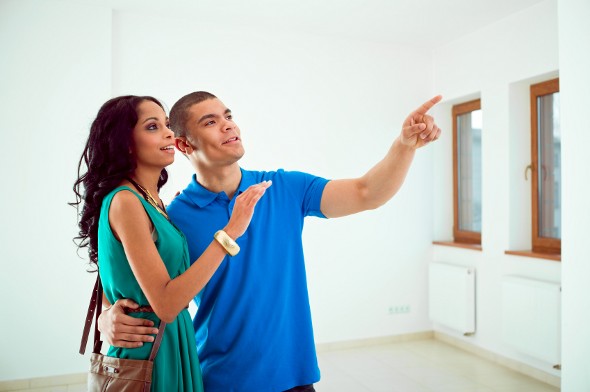 With lending restrictions easing, more 20- and 30-somethings are making the leap to homeownership. While that's great for the economy, it's probably not so good for the two-thirds of millennials who are clueless when it comes to closing costs. If you're a millennial who's on the hunt for your first home, here are some of the most important things to know about finalizing a mortgage deal.
Check out our closing costs calculator.
1. Closing Costs Aren't the Same As a Down Payment
A down payment is an amount of money you hand over to your mortgage lender as an advance payment on your mortgage. Generally, 20% is considered the standard for home buying. While this money is usually paid when you sign off on the loan paperwork, it's not considered a closing cost.
Closing costs include things like loan origination or application fees, title fees, appraisal fees, postage fees and attorneys' fees. Some of these go to the bank while others go to third-parties, such as the appraiser or the company that provides insurance coverage for the home's title. You accrue these fees regardless of whether you're putting anything down on the home or not.
Try out our free mortgage calculator.
2. Closing Costs Are Based on What You Borrow
While individual closing costs can vary based on the lender you're getting a mortgage from, the baseline for calculating them is still the same. Typically, they can run anywhere from 2% to 5% of the home's purchase price. That means for every $100,000 you pay for a home, you're looking at $2,000 to $5,000 in closing costs.
Figuring out a rough idea of what you're going to have to pay for closing costs – before you get too far into the mortgage process – can give you an idea of what you can afford. If you've got your eye on a property already, you can use SmartAsset's closing cost calculator to estimate how much you'll owe.
3. You May Be Able to Get the Seller to Pay
Buyers are usually responsible for handling closing costs but depending on the type of loan you're taking out and the specifics of the housing market you're in, you may be able to get the seller to shoulder some or all of the expense. They can either pay out-of-pocket or cover the cost through a seller's concession.
When you ask for a concession, you're basically agreeing to tack the closing costs onto the sale price. When you close on the home, the seller gives the difference back to you. If you rely on the concession to cover other costs, you're using money you could potentially put toward a down payment or monthly mortgage payment.
Find out now: How much house can I afford?
4. You Have the Right to Know What the Costs Are
Prior to the actual closing, your lender should give you a loan estimate detailing what your anticipated costs will be. Certain aspects of the estimate may change while others, such as the origination fee and the loan's interest rate, are fixed once the lender puts them in writing.
When you get your loan estimate, it's a good idea to go through every fee to make sure you're not being charged an unreasonable amount. If you spot something that seems inflated or you don't understand what a particular fee is for, it's best to contact the lender for a more complete explanation. You may even be able to negotiate the cost of certain charges down, like the application fee.
Final Word
Closing costs can be a barrier to home buying if you haven't done your research. Understanding what the fees are puts you in the best position to snag your dream home.
Photo credit: ©iStock.com/Izabela Habur