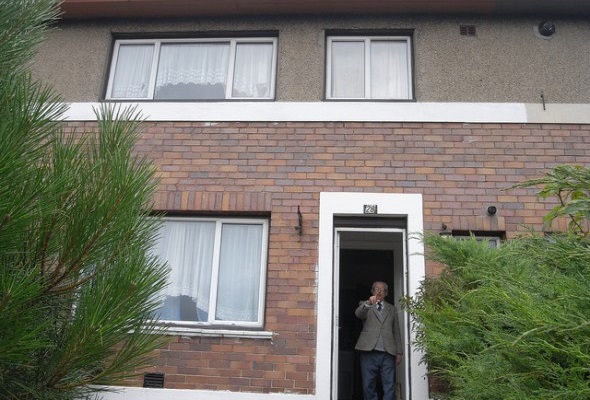 Since 2007, the demand for rental properties has skyrocketed dramatically, largely thanks to the economic fallout stemming from the housing market collapse. Even though the housing market is on the mend, rising home prices and tighter lending restrictions have lead millions of Americans to choose renting over buying. The boost in rental rates has also resulted in an increase in the number of homeowners who are opting to jump into the investment property game.
Check out our rent vs buy calculator.
Owning a rental property may help you reap some big financial rewards but it comes with its fair share of headaches. Being a landlord may seem like a relatively easy way to generate some extra income but in reality, it takes hard work, patience and a significant amount of your time to be successful. If you're thinking of buying a rental home, asking yourself the following questions can help you determine whether you're financially and emotionally prepared for the responsibility of becoming a landlord.
1. What Kind of Return Can You Expect?
There are lots of reasons why you might want to purchase a rental property but in most cases, the number one goal is to make money. Before you sign on the dotted line, you need to make sure that your investment will be a profitable one. Evaluating the rental market in your area can give you a feel for what the demand is like and what kinds of rates comparable properties are bringing in.
Ideally, you want to look for something in an area where vacancy is low and demand is high. It's also to your advantage to consider the renter credit quality in the area where you're planning to buy. Renting to reliable tenants is one of the most important factors that determines how successful you are as a landlord. If you're looking at properties in areas that are rated lower on the credit quality scale it may be more difficult to find applicants who can meet your rental requirements.
2. How Much Rental Property Can You Afford?
Just because a lender prequalifies you for an investment property loan doesn't necessarily mean it's affordable. One of the biggest pitfalls potential landlords fall into is underestimating how much it actually costs to maintain a rental property. If you're only focusing on how much rent you need to bring in to cover the monthly mortgage payments you could be setting yourself up for a bumpy financial ride.
Find out now: How much house can I afford?
In addition to the mortgage payments, you also need to factor in the additional expenses that go into maintaining a home. This includes property taxes, homeowner's insurance, routine maintenance and repairs as well as emergency maintenance costs that can crop up suddenly. On top of that, there's also the vacancy factor to consider. If your rental property is sitting empty for an extended period of time, it can take a serious bite out of your cash flow if you have to reach into your own pocket to cover all the costs.
3. How Much Time Are You Willing to Put Into It?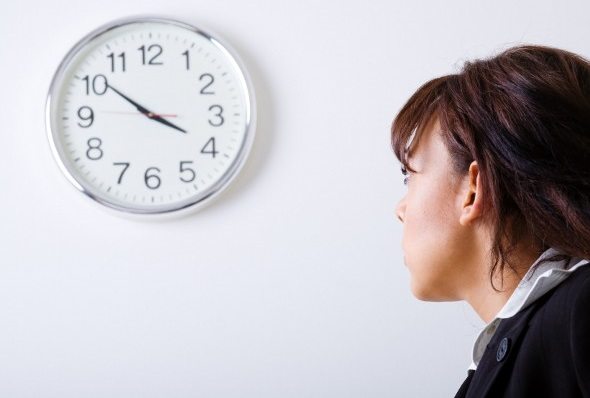 Juggling multiple rental properties can be a full-time job but even if you're only playing landlord to a single tenant it can still take up a substantial amount of your time. Securing a property can take weeks or even months and you may end up putting in even more time if you have to make repairs or complete renovations before you can move renters in.
Once you've got your tenants, as the landlord you'll be responsible for handling any issues that come up, whether it's fixing a leaky pipe or replacing a broken appliance. You'll also be responsible for collecting and keeping track of rent payments, paying any bills associated with the property and making sure your property taxes are up-to-date. Handling these duties along with working a 9 to 5 job or taking care of a family may detract from the profits that being a landlord brings in. You may even consider hiring a management company to do the work for you – just be sure to factor that cost into your decision.
Related Article: Real Estate Investing
4. What Are Your Long-Term Goals?
Becoming a landlord isn't designed to be a short-term gig and it helps to think about what it is you hope to achieve before investing in a rental home. For example, is your main goal to generate enough cash to help cover your expenses or are you focused on using the extra income to build your nest egg? How would it affect you financially if investing in a rental home turns out to be a flop? Are you planning on staying put in your primary residence for the long haul?
If you don't know the answers to these questions it may be a sign that being a landlord isn't in the cards, at least for the moment. Regardless of how favorable the loan terms are or how great the property looks on paper, rushing into a deal without thinking about the bigger picture could spell trouble down the road.
Photo credit: Nina J. G., ©iStock.com/RomoloTavani, ©iStock.com/&#169 Arne Trautmann