Quick Introduction to Senior Life Insurance
Senior life insurance is a type of whole life insurance that is commonly purchased by seniors to cover the cost of a funeral and other final expenses when they die. Unlike other whole life insurance, the policy is only about $10,000 - $25,000 of coverage.
Assuming you are a healthy, non-smoker looking for $250,000 of coverage, you can expect senior life insurance quotes near the following ranges:
Age

(yrs)

Male

($ per month)

Female

($ per month)

55 - 60
$41 - $64
$32 - $51
60 - 65
$64 - $109
$51 - $73
65 - 70
$109 - $191
$73 - $124
70 - 75
$191 - $351
$124 - $239
Note: Premiums are not guaranteed and will vary based on coverage need, geographic location, health, and other factors.
Update your details below to find a personalized policy that meets your needs.
Policy Details
Coverage Amount
Coverage Amount
Enter the coverage amount
Dismiss
My Details
Location
Enter your location
Dismiss
Birth Year
Year Of Birth
Enter your year of birth
Dismiss
Gender
Gender
Enter your gender
Dismiss
Health
Health
Enter your health
Dismiss
Do You Smoke?
Do You Smoke?
| | | | |
| --- | --- | --- | --- |
| Provider | | | |
SelectQuote Life Insurance
$210
$18
Share Your Feedback
How would you rate your experience using SmartAsset's financial advisor matching service so far?
What is the most important reason for that score? (optional)
Please limit your response to 150 characters or less.
Thank you for your answer! Your feedback is very important to us.
Senior Life Insurance Quotes: Choosing an Insurance Policy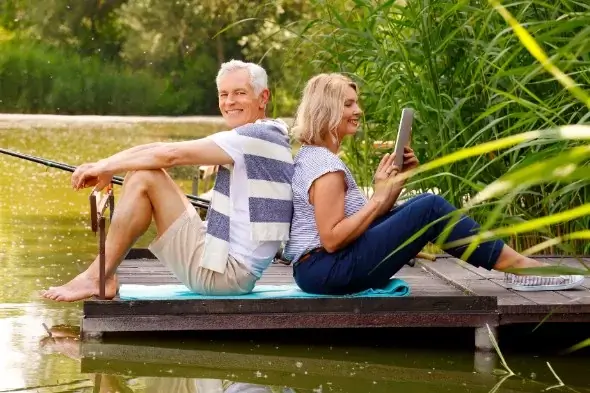 Photo credit: ©iStock.com/gzorgz
Since a senior life insurance policy is a form of whole life insurance, you'll get many of the same benefits of a whole life policy: the policy lasts your entire life and builds cash value tax-free, you can borrow against that cash value for any reason and the death benefit is paid out tax-free to your beneficiaries. However, a senior life insurance typically has a smaller insurance protection since it is intended to cover funeral expenses only.
This type of life insurance is also called funeral or burial insurance.
Senior life insurance is best used in partnership with a term life insurance policy. Many people will get a term life insurance policy to cover them in their younger days and their financial obligations of a mortgage and children. Once that term policy ends, they may choose a senior life insurance policy to cover their needs later in life.
The amount you choose for your senior life insurance policy can vary, but make sure it will cover the expected cost of your funeral or cremation services. An average cost for a funeral is around $6,000 but may be as high as $10,000.
Unlike many other life insurance policies, to qualify for senior life insurance, you can opt for a simplified issue where you're asked a few medical questions to determine if you'll qualify or not. No paramedical tests (like blood or urine) or medical exam are conducted. If you're healthy, take little or no medication and want to save money on your premiums, selecting a policy with paramedical underwriting may be a good choice for you.
Or you can opt for a guaranteed issue senior life policy. You're asked three or four questions simply to determine if you qualify for a life insurance policy. Regardless of your health, you cannot be declined for a policy.
Keep an eye out for these options in your policy:
Waiver-of-premium option: This waives your payment if you become disabled or unable to pay.
Guaranteed-level premiums: With this, your premiums stay the same and won't increase as you age.
Policy rider: This allows you to customize your policy and add extra coverage in the event of terminal illness, estate protection, long-term care and final expense coverage.
Senior Life Insurance Quotes: Coverage Amounts
As you review senior life insurance quotes, you'll need to determine how much insurance coverage is sufficient. As a first step you should figure out what you want senior life insurance to do. Unlike other types of insurance, senior life insurance is not meant to make up for lost income if the policyholder were to die. Instead it is meant to pay for funeral costs and possibly hospital bills.
The amount of insurance coverage that senior life insurance policies provide can vary. At face value, they generally range anywhere from a few thousand to $30,000. The coverage amount you choose when buying a senior life insurance policy (and whether you pay your premiums) affects the death benefit amount that will be paid out to your beneficiaries following your death.
Getting a Senior Life Insurance Quote
Obtaining a senior life insurance quote is trickier than other standard life insurance quotes. Premium costs are based on the policy holder's age and health. Since senior life insurance is for those who are older - and possibly not in the best health – the premiums may be higher.
Many insurance companies do not require a medical exam in order to get a senior life insurance policy from them, but you will likely still have to complete a medical questionnaire. You may need to provide details like your address, date of birth, gender, height and weight. You'll likely have to answer questions about your personal habits. You may have to answer a questions about your medical health and if you're a smoker or not. Keep in mind that with policies that do not require a medical exam, you may have a waiting period before you are fully covered. If you die during this waiting period, say two years, your beneficiaries may only receive a portion of the death benefit that you selected.
How to Choose the Best Coverage for You
If you're looking at senior life insurance quotes, it's important to keep in mind that you'll need to purchase enough coverage to meet your personal financial needs at the end of your life, like funeral expenses and hospital bills. Many policies give you a fixed premium during the life of your policy. This benefit makes it easy to budget for this policy when your income is constant or restricted.
A life insurance calculator can tell you how much life insurance you need so that you avoid overbuying or getting coverage that doesn't leave you with enough protection. Planning ahead and thinking about financial decisions you intend to make later in life can be helpful when you're trying to decide between the options for a senior life insurance policy.
How to Pick a Life Insurance Company
When choosing a senior life insurance company to buy a policy from, you should consider the company's credit rating, how long they've been in business and consumer reviews.
MassMutual provides customizable senior life insurance policy with final expense, estate protection and long-term care riders.
Maybe you need a senior life policy without going through a medical exam. If that's your situation, check out MetLife where you can buy a policy without an exam and you're guaranteed a minimum level of interest rate with your policy.
See Other Life Insurance Types
Life Insurance Study: America's Healthiest Places

SmartAsset's interactive map highlights the healthiest counties across the country. Zoom between states and the national map to see data points for each region, or look specifically at one of the three factors driving our analysis: length of life, health behaviors and healthcare access.

1 Years of Potential Life Lost before the age of 75 per 100,000 residents
2 Primary Care Physicians per 100,000 residents

Methodology Our study aims to find the healthiest places in the country. An individual's health is key to assessing life expectancy, which is the ultimate determinant of the price one pays for life insurance. To find America's healthiest places we considered three factors: length of life, health behaviors and healthcare access.

The first factor we considered was the premature death rate in a county, specifically the years of potential life lost before age 75 per 100,000 residents. This number shows the rate at which people die before the age of 75. Places with the lowest rates of premature death generated the highest length of life index values.

Second, we created a health behaviors index for each county. This reflects the counties with the healthiest behaviors, as measured by three data points: the percentage of adults that are current smokers, the percentage of adults that are obese and the percentage of adults that report binge or heavy drinking. We indexed each of these data points on a scale of 0 to 100, took a weighted average, then indexed the final number to generate the health behaviors index.

Third, we considered access to healthcare as a secondary measure of how healthy each county is, given the impact this has on health outcomes. We looked at the rate of primary care physicians per 100,000 residents. We also looked at the uninsured rate, or the percentage of the population under age 65 without health insurance. We indexed each of these data points on a scale of 0 to 100, took a weighted average, then indexed the final number to generate the healthcare access index.

Finally, we used a weighted average of the three indices above to yield an overall healthiest places score. We used a 50% weighting for length of life, a 30% weighting for health behaviors and a 20% weighting for healthcare access. We indexed the final number so higher values reflect the healthiest places

Sources: County Health Rankings