Quick Introduction to Indexed Universal Life Insurance
Indexed universal life insurance is a type of universal life insurance, meaning it is a permanent insurance intended to last your entire lifetime. This policy has two components: a death benefit and a cash value, which is more complicated than your average universal life policy. The indexed universal life insurance that you'll qualify for will depend on several factors, including your desired coverage amount, type of policy and various personal attributes.
Assuming you are a healthy, non-smoker looking for $250,000 of coverage, you can expect indexed universal life insurance quotes near the following ranges:
Age

(yrs)

Male

($ per month)

Female

($ per month)

25 - 35
$96 - $122
$71 - $96
35 - 45
$122 - $171
$96 - $148
45 - 55
$171 - $303
$148 - $238
55 - 65
$303 - $491
$238 - $445
Note: Premiums are not guaranteed and will vary based on coverage need, geographic location, health, and other factors.
Update your details below to find a personalized policy that meets your needs.
Policy Details
Coverage Amount
Coverage Amount
Enter the coverage amount
Dismiss
My Details
Location
Enter your location
Dismiss
Birth Year
Year Of Birth
Enter your year of birth
Dismiss
Gender
Gender
Enter your gender
Dismiss
Health
Health
Enter your health
Dismiss
Do You Smoke?
Do You Smoke?
| | | | |
| --- | --- | --- | --- |
| Provider | | | |
Haven Life Insurance Agency, LLC
$---
$--
Share Your Feedback
How would you rate your experience using SmartAsset's financial advisor matching service so far?
What is the most important reason for that score? (optional)
Please limit your response to 150 characters or less.
Thank you for your answer! Your feedback is very important to us.
Indexed Universal Life Insurance Quotes: Choosing an Insurance Policy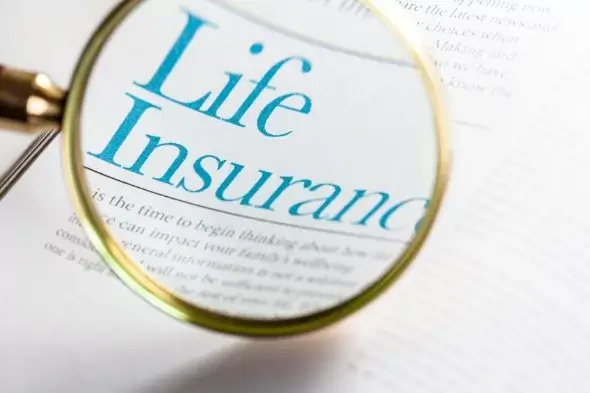 Photo credit: ©iStock.com/bill oxford
When choosing an insurance policy, you may see this policy referred to as an IUL (indexed universal life).
Indexed universal life insurance has many of the benefits of a universal life insurance policy: flexible premiums and each factor of the policy (death benefit, savings or cash value portion and premium) can be changed during the contract.
The premiums that you pay toward this insurance policy can earn interest and create a cash value. This cash value component is what makes an indexed universal life insurance policy different from other universal life policies. The interest rate is tied to a financial index so the interest your policy earns can fluctuate.
The cash portion of your indexed universal life policy is not actually invested, instead it will grow based on the performance of the index it is tied to, for example Standard & Poor's 500, Nasdaq 100, Dow Jones, etc.
The index tied to your policy is usually selected by you or your financial advisor each year. Since your indexed universal life insurance policy is tied to a specific index, it's very important that you ask your financial advisor questions to ensure you thoroughly understand the intricacies of your policy.
Indexed Universal Life Insurance Quotes: Coverage Amounts
Unlike term life insurance, you don't need to figure out the term of your policy for indexed universal life insurance. This insurance is intended for the duration of your life which is typically calculated at 121 years.
When determining how much coverage of indexed universal life insurance is best for you, you should consider your financial stability and your reasons for purchasing insurance.
The cash value element of indexed universal life insurance is calculated by the participation rate, cap rate and floor rate (or the guarantee). Your individual policy will determine if you have a cap or a participation rate and the specifics of each.
A participation rate determines the percentage of the index performance that the policyholder earns. Say, for example, your policy is tied to the Dow Jones index which earns 6% and your participation rate is 50%, because of your participation rate, you'll earn 3%.
A cap is the maximum amount of gains that you can get. So if your cap is 10% for example, even if the Dow Jones index goes up 20%, you can't get more than 10%.
The floor rate is a guarantee that's meant to protect you. For example if your floor rate is 1% and the index your policy is tied to goes down by 5%, you won't lose 5% in interest, instead you'll still gain 1% because that was your guaranteed minimum.
To further complicate the cash value element, the interest earned from an index is calculated based on a certain time frame or "point to point." An insurance company first evaluates an index when the policy goes into effect and only applies interest accrued when the index is re-evaluated at a specific point in the future. That particular timeframe is determined in the details of your particular policy.
Getting an Indexed Universal Life Insurance Quote
You will have to provide certain details about yourself and your lifestyle in order to receive an indexed universal life insurance quote. The insurance company may ask for information like your date of birth, gender, height, weight and whether or not you're a smoker. Smokers can expect to pay higher premiums for life insurance than non-smokers. You may also have to answer further questions about your health history and your driving record.
If the policy you're looking at is traditionally underwritten, you'll need to complete a medical exam. This exam involves meeting with a paraprofessional who will get a blood and urine sample from you. Both samples will be tested for possible health risks that could affect the type of insurance you can get.
Since an insurance company has to pay out a death benefit to your beneficiaries when you die, they are eager to know as much as possible about you and the kind of lifestyle you live. This knowledge helps them mitigate the risk of having to pay out benefits. If you live a risky life, you may pay more for indexed universal life insurance than someone who doesn't.
How to Choose the Best Coverage for You
Like most life insurance, indexed universal life insurance is meant to financially provide for your dependents if you were to die. When you are choosing the coverage that works best for you, you should consider your current salary and financial situation and how much you need to provide to your beneficiaries. Some factors to consider include how many dependents you have, how many incomes are coming into your household and if you have expenses like a mortgage that you would want life insurance to cover in the event of your death.
Indexed universal life insurance is one of the more complex types of life insurance currently available. This option may be best for you if you're financially sophisticated and thoroughly understand its pros and cons. If you're looking for an easy-to-understand life insurance policy, however, this may not be your best option.
How to Pick a Life Insurance Company
Prudential Insurance Company and Voya Financial are some of the biggest providers of indexed universal life insurance. Voya is considered a top-tier provider, according to LIMRA's second quarter 2014 Final Premium Reporting. While Prudential is a longstanding, highly respected insurance company, having been in business for 140 years.
See Other Life Insurance Types
Life Insurance Study: America's Healthiest Places

SmartAsset's interactive map highlights the healthiest counties across the country. Zoom between states and the national map to see data points for each region, or look specifically at one of the three factors driving our analysis: length of life, health behaviors and healthcare access.

1 Years of Potential Life Lost before the age of 75 per 100,000 residents
2 Primary Care Physicians per 100,000 residents

Methodology Our study aims to find the healthiest places in the country. An individual's health is key to assessing life expectancy, which is the ultimate determinant of the price one pays for life insurance. To find America's healthiest places we considered three factors: length of life, health behaviors and healthcare access.

The first factor we considered was the premature death rate in a county, specifically the years of potential life lost before age 75 per 100,000 residents. This number shows the rate at which people die before the age of 75. Places with the lowest rates of premature death generated the highest length of life index values.

Second, we created a health behaviors index for each county. This reflects the counties with the healthiest behaviors, as measured by three data points: the percentage of adults that are current smokers, the percentage of adults that are obese and the percentage of adults that report binge or heavy drinking. We indexed each of these data points on a scale of 0 to 100, took a weighted average, then indexed the final number to generate the health behaviors index.

Third, we considered access to healthcare as a secondary measure of how healthy each county is, given the impact this has on health outcomes. We looked at the rate of primary care physicians per 100,000 residents. We also looked at the uninsured rate, or the percentage of the population under age 65 without health insurance. We indexed each of these data points on a scale of 0 to 100, took a weighted average, then indexed the final number to generate the healthcare access index.

Finally, we used a weighted average of the three indices above to yield an overall healthiest places score. We used a 50% weighting for length of life, a 30% weighting for health behaviors and a 20% weighting for healthcare access. We indexed the final number so higher values reflect the healthiest places

Sources: County Health Rankings