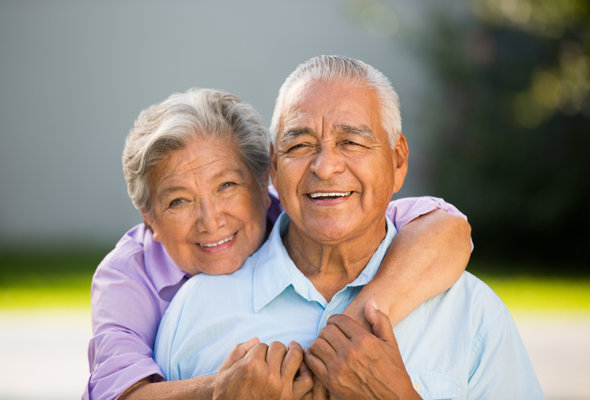 Life insurance is designed to act as a financial safety net for your family should something happen to you. Term life policies cover you for a set period of time while whole life, universal and variable life insurance offer permanent coverage. The type of policy you need depends on your financial situation.
Find out now: How Much Life Insurance Do I Need?
You may decide that you no longer need life insurance once your children are gone or you've built up a substantial nest egg. For some senior citizens, however, life insurance is a necessity. If you're wondering whether it makes sense to keep your life insurance coverage, here are a few things to consider before making a decision.
How Long You Plan to Work
The collapse of the housing market and the subsequent economic fallout mean that more older Americans are continuing to work longer. If you plan to keep working past retirement age, hanging on to your life insurance policy could be one way to provide your spouse and children with protection against the potential loss of income.
For some seniors, the decision to stay at their job isn't based on need but a desire to stay active. Whether or not you need to keep your coverage in this situation really depends on your assets, debts and the type of insurance your employer provides, if any. If you have coverage through your job and the loss of your income wouldn't be financially devastating for your loved ones, then you may not need an additional policy.
How Independent Your Loved Ones Are
The ultimate goal of life insurance is most often to provide security for those you leave behind. When you're debating whether to drop your coverage, it's important to think about how your family's needs have changed since you originally purchased the policy. If your kids are grown and established in their own careers and you've got enough cash in the bank for your spouse to pay the bills, having life insurance probably isn't as important.
On the other hand, if your kids are still relatively young or your spouse requires long-term medical care because of a disability or health issue, it may be a good idea to hang on to your policy. Another thing you might want to consider is how much your spouse's retirement income will be supplemented by your Social Security or pension benefits after you're gone. Keeping even a small policy can help to make up the difference.
Your Estate Tax Situation
If you have a sizable estate, your loved ones may be in for a surprise in the form of a hefty tax bill when you pass away. As of 2014, individual estates valued at $5.34 million or more are subject to federal estate tax. The amount doubles to $10.68 for married couples who own assets jointly.
While that's a generous amount of assets you can exempt, you may still have to worry about state inheritance and estate taxes depending on where you live. Purchasing a life insurance policy to cover any anticipated taxes can help to ease the financial burden after you're gone.
Costs vs. Benefits
Keeping your life insurance may seem like an unnecessary strain on your budget if you're expecting your income to dip once you retire or your financial obligations have increased in the form of higher medical bills. If you originally purchased a term life policy, you may find yourself paying much higher premiums if you renew coverage later in life.
Related Article: 5 Mistakes to Avoid When Buying Life Insurance
Life Insurance for People Over 50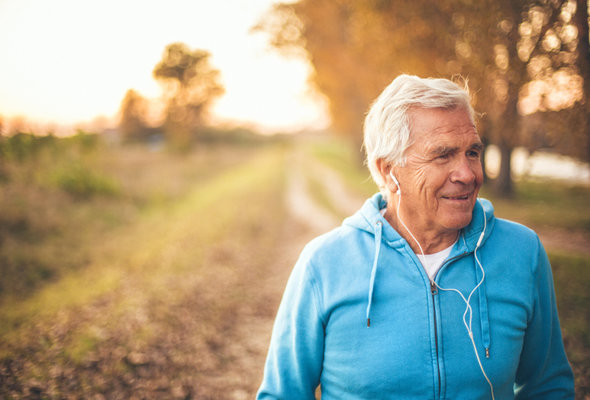 If you've never had life insurance before, there are some policies that you still may be able to qualify for. Senior life insurance plans are generally geared toward elderly individuals between the ages of 50 and 75. Although they can cost more than other forms of life insurance and only provide limited coverage, they may be a last resort for seniors who aren't eligible for other plans.
For example, graded benefit whole life insurance could be a good insurance policy for the elderly because it doesn't usually require applicants to answer any questions about their health or medical history. These plans can't offer more than $25,000 worth of coverage, however, and if the insured person does not die within a few years, the beneficiaries probably won't receive any benefits or a return of premium.
Similarly, final expense insurance provides permanent coverage without an exam (in most cases). And you'll be able to borrow money from your policy to cover different expenses and take advantage of cash value.
If you're fortunate enough to find an insurance company that offers term life insurance for seniors, you may be able to secure a cheaper policy that provides more coverage. However, if your family only wants to have enough money socked away to take care of your funeral costs, a pre-need life policy might be the only insurance you actually need.
Guaranteed Acceptance Life Insurance
Another type of life insurance for seniors is guaranteed life insurance. Older people can get coverage for this policy too without going through a medical examination. Unless you currently have a life-threatening condition, you'll likely be able to qualify for a small amount of money.
In fact, guaranteed life insurance policy payouts generally tend to be small, which doesn't make them seem too desirable when you consider that they typically cost a lot. Plus, depending on the company that provides you with insurance, your family might not get anything from you other than the premiums you already paid for if you die sooner rather than later.
The Takeaway
Ultimately, you'll need to weigh how affordable insurance is against your actual and anticipated financial needs. If you know that your spouse will need the money later on, you may have to make some adjustments to your budget to keep the coverage. Running all the numbers – including your current living expenses, outstanding debts, estimated estate taxes, anticipated Social Security or pension benefits and both you and your spouse's life expectancy – can give you a better idea of whether or not keeping your insurance is a wise fiscal move.
Photo credit: ©iStock.com/Aldo Murillo, ©iStock.com/Dejan Ristovski, ©iStock.com/AleksandarNakic