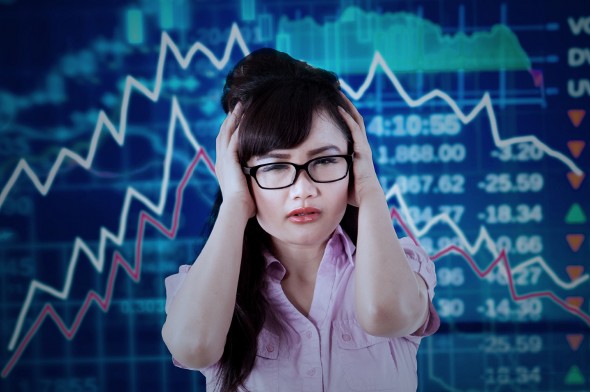 When you don't have thousands of dollars to put into the market, you have to be more selective about what you invest in. Choosing low-cost investments seems like a no-brainer, but how do you know which ones are the best bargain? Exchange-traded funds and mutual funds are two options worth considering. Here's a look at how they stack up against each other.
Check out our investment calculator.
How the Expense Ratios Compare
Looking at the expense ratio is the easiest way to gauge how expensive an investment is. This refers to the amount of a fund's assets that are used to cover administrative costs and it's expressed as a percentage. The lower the expense ratio, the smaller the bite that's taken out of your earnings.
In terms of the expense ratio, ETFs tend to have the edge because many of them can be passively managed. Mutual funds, by comparison, are overseen by fund managers.
A recent Morningstar report illustrates how wide the gap is between actively and passively managed funds. While the average asset-weighted expense ratio for all funds was 0.64% in 2014, the average ratio for passively managed funds hovered around 0.20%. For active funds, the average expense ratio was just under 0.80%.
Related Article: How to Start Investing on a Shoestring
Where Commissions Fit in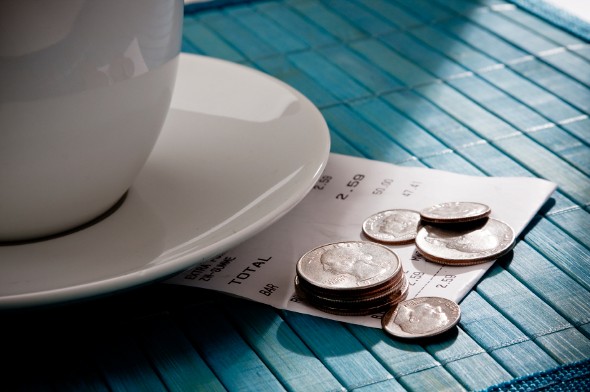 When you buy or sell shares of a mutual fund or ETF through a brokerage firm, you'll typically pay a commission to your broker for each transaction. With a discount brokerage, the fee can be as low as $7 per trade. But a full-service broker typically charges a much higher premium.
When you're choosing a mutual fund, you can get around the commission fee by picking a no-load fund. With ETFs on the other hand, you don't have that option. Since exchange-traded funds are traded like stocks, the fees can quickly add up if you're executing multiple trades throughout the day.
If you've got your sights set on investing in ETFs but you don't have a lot of money to play with, your best bet is to look for discount brokers with commission-free funds. It's a good idea to check the expense ratios for each offering so you have an idea of what the overall cost is.
Tax Efficiency of ETFs vs. Mutual Funds
Aside from the upfront costs, investing in ETFs or mutual funds can have an impact on your bottom line at tax time. When the assets in a particular fund appreciate in value and those securities are sold, this results in a capital gain for the fund as a whole. Capital gains are then passed on to shareholders, typically in the form of a year-end distribution. Any gains you realize are subject to capital gains tax and depending on your calculations, you could end up paying more to Uncle Sam when you file your return.
Exchange-traded funds are usually considered to be more tax efficient because of how they're structured. Passively traded ETFs typically have fewer capital gains distributions for individual investors compared to mutual funds.
Try out our capital gains tax calculator.
The Bottom Line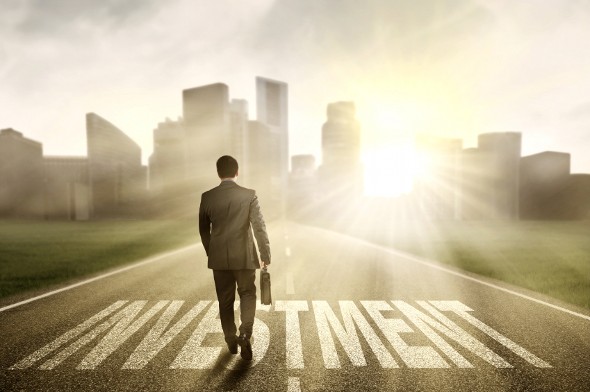 Between the two funds, exchange-traded funds are a more cost-effective choice when you consider the expense ratio and the tax implications. The fact that the minimum initial investment is usually lower only adds to their appeal. Just keep in mind that any money you're saving could be canceled out by commission fees if you're doing a lot of trading.
Photo credit: ©iStock.com/CreativaImages, ©iStock.com/Thomas_EyeDesign, ©iStock.com/CreativaImages