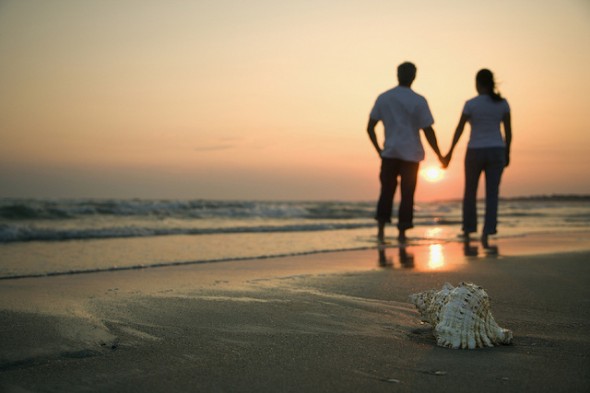 If you're young and healthy, chances are you probably haven't given much thought to what would happen if you suffered a life-threatening injury or developed a serious illness. In the event that you become incapacitated, it's important to ensure your voice is still heard when it comes to the type of care you receive. Drafting an advance directive can give you more control over your health care decisions.
Find out now: How much will I get for Social Security?
What is an Advance Directive?
An advance directive is a legal document that lets you spell out your wishes with regard to future health care. An advance directive typically consists of a living will and a durable power of attorney for health care. If you don't want to be revived in a life-threatening situation, you can also include a Do Not Resuscitate Order in your advance directive.
A living will specifies the types of treatment you do or do not want to receive in end-of-life situations. The power of attorney lets you designate another person who can make medical decisions on your behalf. This person may also be called a health care agent or proxy. Generally, the proxy can be any adult you choose, although some states may not allow you to name your doctor as your health care agent.
What an Advance Directive Covers
Advance directives are designed to cover any situation where you're not able to make medical decisions on your own. You can make your directive as broad or detailed as you like. Some of the things you might want to include in the directive include your preferences for artificial feeding and hydration, artificial respiration, experimental treatments, surgical procedures and pain management. You can ask that no extraordinary measures be taken but you can't explicitly request assisted suicide.
Generally, a living will only takes effect if you become permanently incapacitated or death is imminent. Each state has different laws about which situations a living will applies to. If you've named a health care agent, they're able to make decisions in non-life threatening situations. For example, if you're going into surgery and will be unconscious for a short period of time the proxy can act on your behalf.
You can also use an advance directive to leave instructions for your family members after your death. If you have specific wishes regarding funeral arrangements or you want to donate some or all of your organs, you can include that in your directive. Keep in mind that the living will component of an advance directive shouldn't be confused with a last will and testament, which governs the distribution of your assets after death.
Drafting an Advance Directive
Each state has different laws regarding advance directives so you'll need to find out what the statutory requirements are before drawing one up. Generally, you have to be at least 18 years old and of sound mind. The advance directive should be in writing and be signed by you and one or more witnesses. You may also be required to get the forms notarized.
Once you've written an advance directive, it's your responsibility to give copies of the document to your doctor, health care proxy and family members. The directive stays in place indefinitely. You can still change or revoke it at any time.
Who Needs an Advance Directive
There's no hard and fast rule for determining whether or not you need an advance health care directive. The decision ultimately comes down to how strongly you feel about your medical care. In the event that you don't have a directive in place, it's up to your spouse or next closest relative to make decisions related to your care. If they're not supportive of your wishes, then an advance directive can ensure that your wishes are upheld.
An advance directive is also a good idea if your doctor doesn't agree with your health care choices. Generally, physicians are legally required to uphold the terms of an advance directive, even if they don't support your decisions. They can request to be removed from your case but most states require them to find another doctor who will carry out your wishes.
Setting up an advance directive can give you peace of mind and it relieves your family members of the burden of dealing with health care decisions. While you can't predict the future, having a directive in place can protect you in the face of an unexpected illness or medical emergency.
Photo Credit: TMarieShines