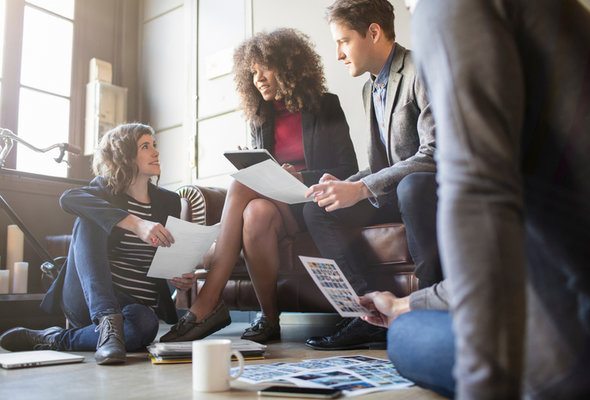 You may have heard the term "fintech" but not really known what it meant. Not to worry. What do you get when you combine "financial" and "technology"? Fintech. It's a term that's generally applied to start-ups that are using technology to change the way people and businesses approach finance. Read on to learn more.
Check out our investment calculator.
Fintech Basics
As the tech sector has grown in terms of personnel, capital and experience, it was only a matter of time before tech turned its eye to the country's financial institutions. A wave of start-ups has taken on the task of innovating in the fields of banking, borrowing money, saving for retirement, investing and more.
While the term fintech can refer to start-ups that offer robo-advising, money-saving apps and more, it can also refer to a general ethos and commitment to innovation in the financial sector. Even traditional banks are learning from the fintech sector and in some cases are stepping up their own efforts to make personal finance more user-friendly.
It's important to note that fintech is not just a U.S. phenomenon. According to professional services firm Accenture, in the first quarter of 2016 global fintech investment grew 67% year-over-year, to $5.3 billion. Sixty-two percent of those investments were to fintech ventures in Europe and Asia.
Related Article: How Do Banks Make Money?
What Fintech Companies Do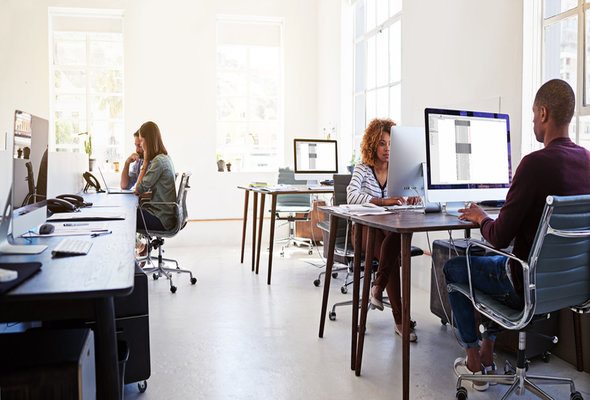 Some of the household names in fintech are consumer-facing companies like Mint, the budgeting and saving app. But not all fintech companies are business-to-consumer companies. Some are business-to-business firms that, say, make it easier for small businesses to accept credit cards or help with data analytics and credit scoring.
What fintech firms tend to have in common is that they're using technology to solve problems in the finance sector. For example, here at SmartAsset we use our Automated Financial Technology to help people get answers to questions like "How much house can I afford?". Other fintech companies are robo-advisors helping people invest money without using a personal broker or financial manager. Still others are personal loan companies helping people get lower interest rates than traditional financial firms offer.
Analysts sometimes distinguish between "disruptive" and "collaborative" fintech firms. A disruptive fintech company would be one that seeks to compete with existing financial institutions and capture some of their market share. Collaborative fintech firms, on the other hand, seek to do business with existing financial institutions. According to a recent Accenture report, "Funding for collaborative fintech ventures, which accounted for 38% of all fintech investment in 2010, grew to 44% of funding in 2015, with the remaining investments made in ventures that compete with financial institutions." So, although fintech has a reputation as a disruptive force, collaborative innovations are a key feature of the fintech sector.
Related Article: The Top 10 Robo-Advisors
Bottom Line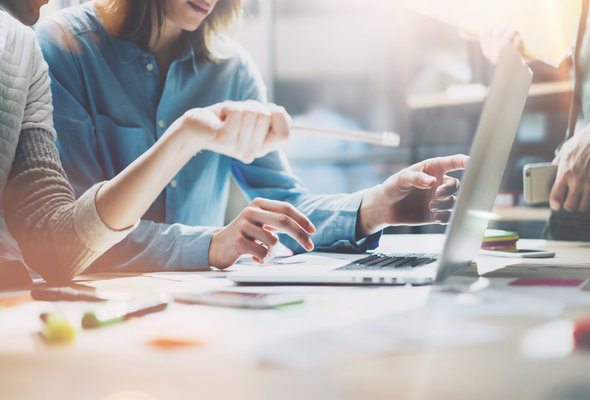 Investment in the fintech sector reached an estimated $20 billion in 2015. Of course, not all of the fintech businesses that investors are flocking to will become profitable and survive in the long term. But at least some of them will – and may revolutionize how you manage your finances in the process.
Photo credit: ©iStock.com/xavierarnau, ©iStock.com/PeopleImages, ©iStock.com/Pinkypills